Posted by Dr. ARUDOU, Debito on May 29th, 2012
Books etc. by ARUDOU Debito (click on icon):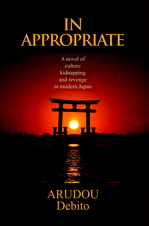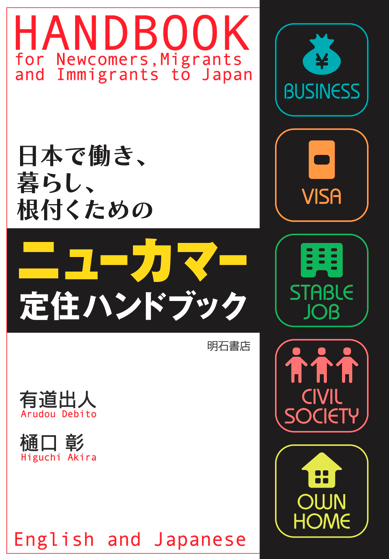 UPDATES ON TWITTER: arudoudebito
DEBITO.ORG PODCASTS on iTunes, subscribe free
Hi Blog.  Since the debate on "Microaggressions" and racialized treatment of people in Japan went into full swing over the past month, one other blog has been offering a good deal of insight as to how people are ultracentrifuged for special treatment in Japan by race, and how those people being ultracentrifuged likewise treat each other in a racialized manner.  Such are the habits fostered by this dread social disease called racism, and in Japan's case it's good to have a different take on it at last.
Baye McNeil, author of the new book "HI, MY NAME IS LOCO AND I AM A RACIST", has a dynamic blog called "Loco in Yokohama" I think you ought to check out.  He writes about racism in Japan with a fresh brazenness that I think many Debito.org Readers might find interesting.  His 4-part (so far) series entitled, "Why do Gaijin Clash Over the Issue of Racism in Japan" is what drew me in.
Links and quick summaries of those four parts below, and you should read the posts in order.  If you're at all interested in how you (and your multiethnic children) are being slotted in the subordinated "gaijin" category in Japan not only by Japanese, but by other NJ, you will want to read these and have a think.
Also interesting is our respective positions in the blogosphere.  As Baye himself points out, I'm White, and he's Black (or whatever label you want to use:  Caucasian/African-American etc.), and how we get treated by NJ as vehicles of the debate is a facet little covered in discussion (case in point:  the "Tepido" Stalkers are friendly towards him, natch — 'cos they don't to be branded as "racists").  So let's read some Baye and cue up on that issue before we get into my next Japan Times Just Be Cause Column (out June 5), where I will offer "Microaggressions Part Two".  Enjoy.  Arudou Debito
===========================
Why Do Gaijin Clash Over The Issue Of Racism In Japan? Part One (May 13, 2012)
(where Baye excerpts from his book discussing his motivations for writing about the topic of racism in Japan, since many people seek to dismiss it as figments of the imagination; he also divulges his connection with me (where he attended a speech of mine a writers' conference) before writing his book, and compares it to his connection afterwards with a full-of-praise Tepido "Hikosaemon")
Why Do Gaijin Clash Over The Issue Of Racism In Japan? Part Two: Trust Issues (May 15, 2012)
(where Baye makes it clear what sort of debates on racism he's dealt with on the Loco blog before, his take on "Microaggressions", and why he doesn't want to be categorized as "The Black Debito")
Why Do Gaijin Clash Over The Issue Of Racism In Japan? Part Three: The Dark Side of "When in Rome…" (May 19, 2012)
(his most contentious entry so far, where he gets into the politics of being a denier of racism in Japan, and how apologism leads to reification and replication of that racism amongst NJ themselves)
Why Do Gaijin Clash Over The Issue Of Racism In Japan? Part Four — I can't make this shit up! (May 27, 2012)
(where Baye argues that fighting the status quo is where people show their true colors — in this case, how Whites aren't allowed to play the "race card" like Blacks can (e.g., witness the outrage towards Debito for daring to suggest McDonald's "Mr. James" was racism — even though it was a prime opportunity for Whites "to see the world, however minutely, through the eyes of a marginalized race"))
ENDS