Posted by Dr. ARUDOU, Debito on July 6th, 2012
Books etc. by ARUDOU Debito (click on icon):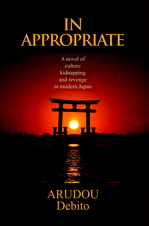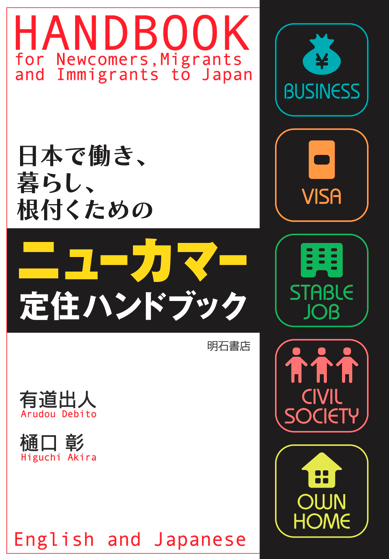 UPDATES ON TWITTER: arudoudebito
DEBITO.ORG PODCASTS on iTunes, subscribe free
Hi Blog. Sad news. The Suraj Case, which has been covered in various media reproduced here on Debito.org, has wound up as predicted: With the Immigration officers getting off with no indictment and the GOJ getting away with murder (if not negligence leading to homicide while in official custody). Even the Japan Times called his death "brutal". It's bad enough when you have a criminal justice system where even citizens are victims of "hostage justice".  It's another when you can get away with killing somebody during deportation just because they're foreign.  One more brick in the wall to demonstrate that once the Japanese police get your hands on you as a NJ, you don't stand a Chinaman's Chance, be it in Japan's criminal investigations, incarceration systems, jurisprudence and standards of evidence, criminal court, or civil court afterwards. In a word, disgusting. Arudou Debito
///////////////////////////////////////////
Chiba prosecutors decide not to indict 10 immigration officers over death of Ghanaian man
Mainichi Shimbun July 4, 2012, courtesy of MD
http://mainichi.jp/english/english/newsselect/news/20120704p2a00m0na006000c.html
CHIBA — The Chiba District Public Prosecutors Office decided on July 3 not to indict 10 officers of the Tokyo Regional Immigration Bureau on charges of assault and cruelty resulting in a Ghanaian man's death when they overpowered him aboard an aircraft.
In deciding to drop the case, the Chiba District Public Prosecutors Office said, "There is no causal relationship between the action (by the immigration officers) and the death (of the Ghanaian man), and the action was legitimate."
According to Chiba Prefectural Police and other sources, Ghanaian national Abubakar Awudu Suraji, who had overstayed his visa, became violent when he was taken aboard a plane for deportation at Narita Airport on March 22, 2010. The 45-year-old man passed out when immigration officials tried to restrain him with handcuffs, towels and other means. He was taken to a hospital at the airport but died shortly thereafter. The cause of his death remained unknown as a legal autopsy showed no noticeable bodily injuries.
The man's Japanese wife filed a complaint with the Chiba District Public Prosecutors Office in June 2010, arguing that "there is a high possibility that (her Ghanaian husband) died from a violent assault while being escorted." In December 2010, the Chiba Prefectural Police sent papers on the case to the Chiba District Public Prosecutors Office.
ENDS
////////////////////////////////////////
Original Japanese article
強制送還中に死亡:入管警備官10人 不起訴処分に
毎日新聞 2012年07月03日 22時41分
http://mainichi.jp/select/news/20120704k0000m040091000c.html
成田空港で一昨年3月、強制送還中のガーナ人男性(当時45歳)が東京入国管理局の入国警備官の制止を受けた後に死亡した事件で、千葉地検は3日、特別公務員暴行陵虐致死容疑で書類送検された警備官10人を容疑なしで、いずれも不起訴処分とした。地検は「行為と死亡の因果関係はなく、行為は適法だった」と説明している。
千葉県警などによると、不法滞在していたアブバカル・アウドゥ・スラジュさんは10年3月22日、強制送還のため旅客機に搭乗した際に暴れ、警備官が手錠やタオルなどで制止した後に意識を失い、空港内の病院に搬送されたが死亡した。司法解剖の結果、目立った外傷もなく、死因も不明だった。
男性の日本人妻が「護送中の暴行で死亡した可能性が高い」として同年6月に地検に告訴。同12月、県警が書類送検していた。【黒川晋史】