Posted by Dr. ARUDOU, Debito on July 29th, 2012
Books etc. by ARUDOU Debito (click on icon):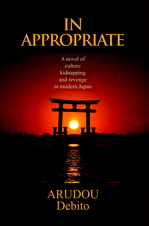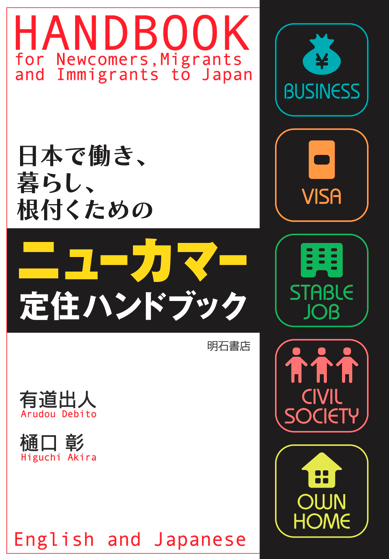 UPDATES ON TWITTER: arudoudebito
DEBITO.ORG PODCASTS on iTunes, subscribe free
Hi Blog. In one important NJ legacy, Japan's courts have, according to the Japan Times, reaffirmed the right to strike for "laborers" (roudousha) in Japan's private sector. Note that the right to strike has been denied to public-sector laborers — a legacy of SCAP's "Reverse Course" of 1947-8 (Akira Suzuki, "The History of Labor in Japan in the Twentieth Century", in Jan Lucassen, ed. "Global Labour History", pg. 181), when the American occupiers were worried about Japan "going Red" like China and North Korea; to maintain administrative order, bureaucrats were explicitly denied the right to strike or engage in political activities (fortunately, they retained the right to vote; thanks for small favors). But in the face of eroding labor rights over the past few decades (when, for example, the rights of permanently-contracted workers to not have instant termination without reason, were being abused by unilateral contract terminations of NJ educators), a nuisance lawsuit by Berlitz against its eikaiwa workers fortunately ended up in the reaffirmation of their right to strike last February. Since we have talked about it on Debito.org at great length in the past, I just wanted to note this for the record.  And say thanks, good job, for standing your ground for all of us.  Arudou Debito
/////////////////////////////////////
The Japan Times, Tuesday, July 17, 2012
LIFELINES: LABOR PAINS
Courts back workers' rock-solid right to strike (excerpt)
By HIFUMI OKUNUKI, professor of constitutional and labor law at Daito Bunka University and Jissen Women's University
http://www.japantimes.co.jp/text/fl20120717lp.html
[…]
One large company recently lost its claim of ¥110 million in damages against its union and union executives (see "Berlitz Loses Suit Over Union Teacher Strikes," Feb. 28, The Japan Times).
Over 100 Berlitz Japan teachers struck over 3,000 lessons between December 2007 and November 2008 in order to win a 4.6-percent pay hike and one-off one-month bonus.
The language school claimed the strikes were illegal mainly because the union gave little notice of the impending strikes. While case law stipulates that prior notice must be given for a strike, it does not set a minimum time. Berlitz teachers often gave less than five minutes' notice. This probably created a headache for management, because they had less time to send replacement teachers to cover the struck classes.
The school also claimed that a union executive, Louis Carlet (full disclosure: Carlet is the current president of Tozen Union), had admitted to wanting to damage the company in a Sept. 30, 2008, Zeit Gist column in The Japan Times ("Berlitz Strike Grows Despite Naysayers").
Tokyo District Court dismissed the entire case in its Feb. 27, 2012, verdict, reaffirming the powerful guarantee of the right to strike in Japan. The court rejected the company's contention that the union was striking to destroy the company and agreed with the union's assertion that the only purpose of the strikes was to realize its demands.
Management appealed the verdict and Tokyo High Court is currently overseeing reconciliation talks between the two sides.
Full article at http://www.japantimes.co.jp/text/fl20120717lp.html
===================================
Related sites:
ENDS