Posted by Dr. ARUDOU, Debito on September 20th, 2012
Books etc. by ARUDOU Debito (click on icon):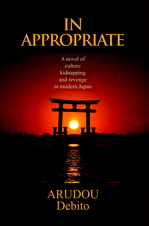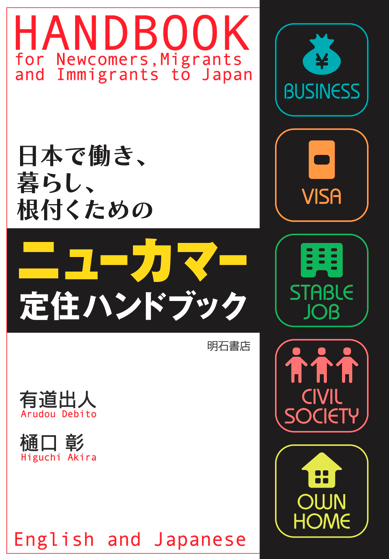 UPDATES ON TWITTER: arudoudebito
DEBITO.ORG PODCASTS on iTunes, subscribe free
Hi Blog. A policy trial balloon floated last December by the Transport Ministry has become a full-fledged policy measure:
///////////////////////////////
Japan to start random body searches at airports in October
Kyodo News, Friday, September 14th 2012, courtesy of MD
http://english.kyodonews.jp/news/2012/09/182144.html
The transport ministry said Thursday it will start conducting random body searches on international passengers at 29 airports across the country in October to prevent explosives from slipping through metal detectors.
At present, body searches are only performed on passengers who set off metal detectors before boarding, the Land, Infrastructure, Transport and Tourism Ministry [sic]. The ministry did not elaborate on how the body searches would be carried out or by whom.
The ministry is taking the step because terrorist plots involving the use of liquid or solid explosives have been reported in Britain and the United States. It did not say if it was referring to recent events.
The International Civil Aviation Organization recommends that countries conduct random contact inspections or full-body scans on passengers to enhance security.
ENDS
///////////////////////////////
COMMENT:  Well, the ministry might well use the word "random", but precedent dictates that enforcement of any policing operation in favor of "security" tends to see anyone who "looks foreign" as the security threat.  Examples are Legion here on Debito.org, but see a few here, here, here, here, and here.  My point is that we're just making racial profiling, which is standard procedure in policing operations in Japan, ever more systematic and justified under formal policy.  After all, without the "probable cause" of a metal detector alarm, the procedure has now become completely discretionary.
Remember, this policy is from the same set of Keystone Kop travel authorities that have engaged in such unprofessional activities as planting boxes of cannabis ("randomly", of course) in NJ bags to test their sniffer dogs.  Problem was, not only was the act of planting their drugs in actual people's bags formally prohibited, airport authorities did so without notice 160 times over the course of eight months between 2007 and 2008!  We only know about this because one time the fools lost track of the bag they had spiked, and the owner went all the way to downtown Tokyo and checked into his hotel before he realized what was going on.  Now what if he had faced that "random" search while en route?  "Gee officer, I don't know how that got there," will certainly convince flinty-eyed NPA representatives trained to target "foreigners".  Sources:
CNN: Narita Customs spike HK passenger's bag with cannabis
Narita Customs Cannabis and Sniffer Dog Training part 2: Kyodo says it's happened 160 times since last September
So attention all you transit passengers going through Japan to other points in Asia:  Even though you haven't formally been "admitted" into Japan's Constitutionally-governed territory (such as it is), you're still going to be treated as an internal security threat, and subject to searches for the sake of preventing terrorism.  Because after all, under Japanese laws and policies, only foreigners are potential terrorists (and carriers of infectious diseases, too).  Enjoy your trip.  Youkoso Japan!  Arudou Debito