Posted by Dr. ARUDOU, Debito on October 7th, 2012
Books etc. by ARUDOU Debito (click on icon):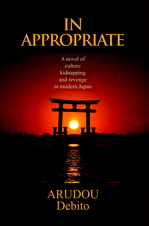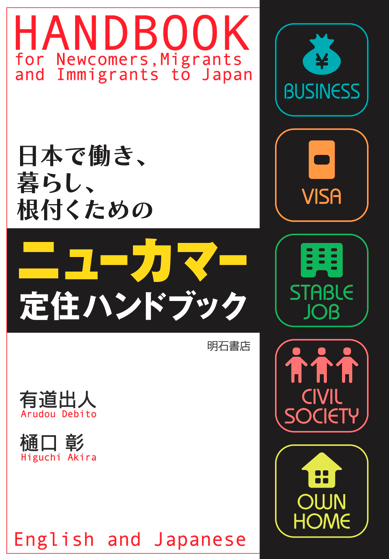 UPDATES ON TWITTER: arudoudebito
DEBITO.ORG PODCASTS on iTunes, subscribe free
Hi Blog. Debito.org Reader MMT writes in (he says it all, really, so I won't comment further):
September 30, 2012: An interesting bit of news that was on the JT homepage this week. It seems that although the alien registration card is considered equal to the new zairyu card until July 2015 by the government, it appears not for certain government agencies. Japan Post has a notice on their homepage stating that foreign residents can no longer use the alien registration card as of July 9th, 2012 (or in other words, the same day the zairyu card became available). How the post office can reject ID which is still valid and basically force longer-term residents into changing over their cards immediately is beyond my comprehension.

http://www.post.japanpost.jp/service/fuka_service/honnin/


http://www.japantimes.co.jp/text/fl20120925at.html
JT:  "Even though alien registration certificates are valid until 2015, Japan Post decided effective July 9, 2012, to no longer accept such cards. Please see this website," he writes.
"I found this out when needing to show identification for receiving a restricted delivery mail service document. I am a permanent resident. I find it odd, perhaps discriminatory, and certainly a bureaucratic overreach on the part of the postal service."
We confirmed this with Japan Post; it's true that they are now only accepting the new resident cards (zairyūkādo), which have replaced alien registration cards, despite the fact the latter are still valid until renewal or 2015 (whichever comes first). If you have another form of picture ID, such as a driver's license, this should work, or a passport if your address doesn't need to be confirmed.
October 1, 2012: As a further bit of news regarding this story, I called the immigration help line on October 1, 2012, to see if they were aware of this development. The staff informed me that yes, the alien registration card is still valid, as stated and acts as one's zairyu card until July 9th, 2015. When I asked if they were aware that the Japan Post officially began rejecting the alien registration card the very same day the zairyu card became available, they replied that perhaps in cases such as with banks and the post office, you may have to switch over to the new card in order to have acceptable ID. I quickly pointed out that since the government (namely, the Ministry of Justice, no less) has deemed this ID to be equal to the zairyu card for a further three years, shouldn't it be unacceptable (unlawful?)  for any any semi-government agency or private business to reject it? They agreed that my argument "made sense."
The immigration staff then suggested that if my alien registration card is rejected by the post office or other place of business that I should give them the number for the Tokyo Immigration administration office (03-5796-7250) so that the post office can call them and get a clarification. It was at that point that I hinted that perhaps it was the job of the immigration department to inform all relevant agencies to stop making arbitrary rules regarding which government-issued ID they will choose to accept: to which I got no answer. Strange, indeed. Cheers,  MMT
Okay, I'll comment:  It's just evidence of how secondarily the concerns of NJ are taken in Japan.  Even the bureaucracy that governs and polices them won't fight for them when one branch of it arbitrarily denies them privilege or assistance.  Arudou Debito