Posted by Dr. ARUDOU, Debito on November 17th, 2012
Books etc. by ARUDOU Debito (click on icon):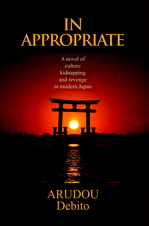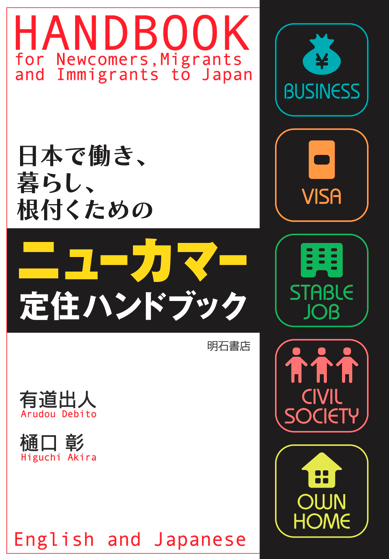 UPDATES ON TWITTER: arudoudebito
DEBITO.ORG PODCASTS on iTunes, subscribe free
Hi Blog. Archiving something important today: The text of the first law explicitly against (inter alia) racial discrimination in Japan that was passed (and then subsequently UNpassed by a panicky public). Although I have already written about this subject before, let me give you the story in more detail, then finish with the text of the jōrei so it does not disappear from the historical record.
On October 12, 2005, after nearly a year of deliberations and amendments, the Tottori Prefectural Assembly approved a human rights ordinance (tottori-ken jinken shingai kyūsai suishin oyobi tetsuzuki ni kansuru jōrei) that would not only financially penalize eight types of human rights violations (including physical abuse, sexual harassment, slander, and discrimination by "race" – including "blood race, ethnicity, creed, gender, social standing, family status, disability, illness, and sexual orientation"), but also set up an investigative panel for deliberations and provide for public exposure of offenders.  Going farther than the already-existing Ministry of Justice, Bureau of Human Rights (jinken yōgobu, which has no policing or punitive powers), it could launch investigations, require hearings and written explanations, issue private warnings (making them public if they went ignored), demand compensation for victims, remand cases to the courts, and even recommend cases to prosecutors if they thought there was a crime involved. It also had punitive powers, including fines up to 50,000 yen. Sponsored by Tottori Governor Katayama Yoshihiro, it was to be a trial measure — taking effect on June 1, 2006 and expiring on March 31, 2010.  It was a carefully-planned ordinance, created by a committee of 26 people over the course of two years, with input from a lawyer, several academics and human rights activists, and three non-citizen residents. It passed the Tottori Prefectural Assembly by a wide margin: 35-3.
However, the counterattack was immediate.  The major local newspaper in the neighboring prefecture, the Chūgoku Shimbun (Hiroshima), claimed in its October 14 editorial entitled, "We must monitor this ordinance in practice," that the ordinance would "in fact shackle (sokubaku) human rights."  Accusations flew that assemblypersons had not read the bill properly, or had supported abstract ideals without thinking them through. Others said the governor had not explained to the people properly what he was binding them to.  Internet petitions blossomed to kill the bill.  Some sample complaints (with my counterarguments in parenthesis, for brevity):  a) The ordinance had only been deliberated upon in the Assembly for a week (though it was first brought up in 2003 and discussed in committees throughout 2005); b) The ordinance's definitions of human rights violations were too vague, and could hinder the media in, for example, investigating politicians for corruption (even though the ordinance's Clause 31 clearly states that freedom of the press must be respected); c) Since the investigative committee was not an independent body, reporting only to the Governor, this could encourage arbitrary decisions and cover-ups (similar to the Bureau of Human Rights, which reports only to the secretive Ministry of Justice); d) This invests judicial and policing powers in an administrative organ, a violation of the separation of powers (which means that no oversight committee in Japan is allowed to have enforcement power — but this calls into question the many other ordinances in Japan, such as those governing garbage disposal, mandating fines and incarceration).
The Japan Federation of Bar Associations (Nichibenren) sounded the ordinance's death knell in its official statement of November 2, 2005: Too much power had been given the governor, constricting the people and media under arbitrary guidelines, under a committee chief who could investigate by diktat, overseeing a bureaucracy that could refuse to be investigated.  This called into question the policymaking discretion of the committees that had originally drafted it, and the common sense of the 35 Assemblymembers who overwhelmingly passed it.  The government issued an official Q&A to allay public concern, and the Governor said problems would be dealt with as they arose, but the original supporters of the ordinance, feeling the media-sponsored and internet-fomented pressure, did not stand up to defend it.  In December and January 2006, the prefecture convoked informal discussion groups containing the Vice-Governor, two court counselors, four academics, and five lawyers (but no human rights activists), where arguments to rescind the bill included how appointed untrained public administrators ostensibly cannot act as judges.  On March 24, 2006, less than six months after passing the ordiance, the Tottori Prefectural Assembly voted unanimously to suspend it indefinitely.  "We should have brought up cases to illustrate specific human rights violations.  The public did not seem to understand what we were trying to prevent," said Mr. Ishiba, a representative of the Tottori Governor's office.  "They should have held town meetings to raise awareness about what discrimination is, and created separate ordinances for each type of discrimination," said Assemblywoman Ozaki Kaoru, who voted against the bill both times.  Governor Katayama resigned his governorship in April 2007, saying that ten years in office was enough.  The ordinance was later resubmitted to committees in 2007, where it was voted down for the last time. As of this writing, the text of the ordinance, Japan's first legislation explicitly penalizing racial discrimination, has been removed entirely from the Tottori Prefectural website.
The fact that this former law has been removed entirely from the legislative record is a crime against history, and an unbefitting end to a template of human-rights legislation so needed in Japan.  So let me, for the purposes of keeping a record of the casualty of this catastrophic event, blog the entire text of the Ordinance on Debito.org to keep it web searchable:
Courtesy http://web.archive.org/web/20080329214102/http://www.pref.tottori.jp/jinken/jorei-kyusai.html
鳥取県人権侵害救済推進及び手続に関する条例
目次
第1章  総則(第1条−第3条)
第2章  人権侵害救済推進委員会(第4条−第15条)
第3章  人権侵害に対する救済手続(第16条−第28条)
第4章  適用上の配慮(第29条−第33条)
附則
第1章 総則
(目的)
第1条  この条例は、人権の侵害により発生し、又は発生するおそれのある被害の適正かつ迅速な救済又はその実効的な予防に関する措 置を講ずることにより、人権が尊重される社会の実現に寄与することを目的とする。
(定義)
第2条  この条例において「人権侵害」とは、次条の規定に違反する行為をいい、行政機関による同条の規定に違反する行為を含むもの とする。
2  この条例において「虐待」とは、身体に外傷が生じ、若しくは生じるおそれのある暴行、心理的外傷を与える言動若しくは性的いや がらせをし、又は養育若しくは介護を著しく怠り、若しくは放棄することをいう。
3  この条例において「人種等」とは、人種、民族、信条、性別、社会的身分、門地、障害、疾病又は性的指向をいう。
4  この条例において「社会的身分」とは、出生により決定される社会的な地位をいう。
5  この条例において「障害」とは、継続的に日常生活又は社会生活が相当な制限を受ける程度の身体障害、知的障害又は精神障害をい う。
6  この条例において「疾病」とは、その発症により日常生活又は社会生活が制限を受ける状態となる感染症その他の疾患をいう。
(人権侵害の禁止)
第3条  何人も、次に掲げる行為をしてはならない。
(1) 人種等を理由として行う不当な差別的取扱い又は差別的言動
(2) 特定の者に対して行う虐待
(3) 特定の者に対し、その者の意に反して行う性的な言動又は性的な言動を受けた者の対応によりその者に不利益を与える行為
(4) 特定の者の名誉又は社会的信用を低下させる目的で、その者を公然とひぼうし、若しくは中傷し、又はその者の私生活に関する事実、肖像そ の他の情報を公然と摘示する行為
(5) 人の依頼を受け、報酬を得て、特定の者が有する人種等の属性に関する情報であって、その者の権利利益を不当に侵害するおそれがあるもの を収集する行為
(6) 身体の安全又は生活の平穏が害される不安を覚えさせるような方法により行われる著しく粗野又は乱暴な言動を反復する行為
(7) 人種等の共通の属性を有する不特定多数の者に対して当該属性を理由として不当な差別的取扱いをすることを助長し、又は誘発する目的で、 当該不特定多数の者が当該属性を有することを容易に識別することを可能とする情報を公然と摘示する行為
(8) 人種等の共通の属性を有する不特定多数の者に対して当該属性を理由として不当な差別的取扱いをする意思を公然と表示する行為
第2章 人権侵害救済推進委員会
(設置)
第4条  第1条に規定する目的を達成するため、人権侵害救済推進委員会(以下「委員会」という。)を設置する。
(委員会の職務)
第5条  委員会は、人権侵害による被害の救済及び予防に関する職務を行う。
(組織)
第6条  委員会は、委員5人をもって組織する。
2  委員は、非常勤とする。
3  委員会に委員長を置き、委員の互選によりこれを定める。
4  委員長は、委員会の会務を総理し、委員会を代表する。
5  委員長に事故があるとき、又は欠けたときは、委員長があらかじめ指名する委員が、その職務を代理する。
(任命)
第7条  委員は、人格が高潔で人権に関して高い識見及び豊かな経験を有する者のうちから、議会の同意を得て知事が任命する。
2  委員のうち男女いずれか一方の数は、2人以上となるように努めなければならない。
3  委員のうちには、弁護士となる資格を有する者が含まれるように努めなければならない。
(任期)
第8条  委員の任期は2年とし、再任されることができる。
2  委員の任期が満了したときは、当該委員は、後任者が任命されるまで引き続きその職務を行うものとする。
(身分保障)
第9条  委員は、次の各号のいずれかに該当する場合を除いて、在任中その意に反して解任されない。
(1) 禁錮以上の刑に処せられたとき。
(2) 委員会により、心身の故障のため職務の遂行ができないと認められたとき、又は職務上の義務違反その他委員たるに適しない非行があると認 められたとき。
(解任)
第10条  知事は、委員が前条第1号に該当するときは、その委員を解任しなければならない。
2  知事は、委員が前条第2号に該当するときは、議会の同意を得てその委員を解任することができる。
(委員の責務)
第11条  委員は、公平かつ適切にその職務を遂行しなければならない。
2  委員は、職務上知ることができた秘密を漏らしてはならない。その職を退いた後も、同様とする。
3  委員は、在任中、政党その他の政治的団体の役員となり、又は積極的に政治運動をしてはならない。
(委員会の会議)
第12条  委員会の会議は、委員長が招集し、その議長となる。
2  委員会の会議は、委員の3分の2以上の出席がなければ開くことができない。
3  委員会の議事は、出席者の3分の2以上の多数により行う。
4  委員会は、必要があると認めるときは、事案の当事者その他の関係者、学識経験者等の出席を求め、その意見を聴くことができる。
(委員の除斥)
第13条  委員は、次に掲げる場合には、その職務の執行から除斥される。
(1) 委員又はその配偶者若しくは配偶者であった者が、事案の当事者であるとき。
(2) 委員が、事案の当事者の四親等内の血族、三親等内の姻族若しくは同居の親族であるとき、又はあったとき。
(3) 委員又はその配偶者若しくは二親等内の血族が、その従事する業務について事案の当事者と直接の利害関係があるとき。
2  前項に規定する除斥の原因があるときは、委員会は、職権又は申立てにより、除斥の決定をする。
3  除斥の申立てがあったときは、その申立てについての決定が確定するまで当該事案に係る職務の執行を停止しなければならない。
(報告)
第14条  委員会は、第21条若しくは第24条第1項の規定による措置を講じたとき、又は同条第3項の規定による公表を行ったとき は、当該措置又は公表の 内容を、知事を経由してその日以降の最初の議会に報告しなければならない。
2  委員会は、毎年度、この条例に基づく事務の処理状況について報告書を作成し、知事を経由して議会に提出しなければならない。
3  前項の報告書には、第24条第1項の規定により行った県の機関に対する勧告について、その具体的内容を明記するものとする。
(事務局)
第15条  委員会の事務を処理させるため、委員会に事務局を置く。
2  事務局に事務局長その他の職員(以下「事務局の職員」という。)を置く。
3  第11条及び第13条の規定は、次条第2項の規定により同条第1項の相談を行う事務局の職員及び第18 条第4項の規定により同項の調査を行う事務局の 職員について準用する。
第3章 人権侵害に対する救済手続
(相談)
第16条  委員会は、人権侵害に関する問題について、相談に応ずるものとする。
2  委員会は、委員又は事務局の職員に前項の相談を行わせることができる。
(救済の申立て等)
第17条  何人も、本人が人権侵害の被害を受け、又は受けるおそれがあるときは、委員会に対し救済又は予防の申立てをすることがで きる。
2  何人も、本人以外の者が人権侵害の被害を受け、又は受けるおそれがあることを知ったときは、委員会に対しその事実を通報するこ とができる。
3  第1項の申立て又は前項の通報(以下「申立て又は通報」という。)は、当該申立て又は通報に係る事案が次のいずれかに該当する 場合は、行うことができ ない。
(1) 裁判所による判決、公的な仲裁機関又は調停機関による裁決等により確定した権利関係に関するものであること。
(2) 裁判所又は公的な仲裁機関若しくは調停機関において係争中の権利関係に関するものであること。
(3) 行政庁の行う処分の取消し、撤廃又は変更を求めるものであること。
(4) 申立て又は通報の原因となる事実のあった日(継続する行為にあっては、その終了した日)から1年を経過しているものであること(その間 に申立て又 は通報をしなかったことにつき正当な理由がある場合を除く。)。
(5) 申立て又は通報の原因となる事実が本県以外で起こったものであること(人権侵害の被害を受け、又は受けるおそれのある者が県民である場 合を除 く。)。
(6) 損害賠償その他金銭的補償を求めるものであること。
(7) 現に犯罪の捜査の対象となっているものであること。
(8) 関係者が不明であるものであること。
(9) 前各号に掲げるもののほか、その性質上、申立て又は通報を行うのに適当でないものとして規則で定めるものであること。
4  知事は、前項第9号の規則の制定又は改廃をしたときは、これを議会に報告しなければならない。
5  申立て又は通報は、文書又は口頭ですることができる。
(調査)
第18条  委員会は、前条第1項の申立てがあったときは、当該申立てに係る事案に関して必要な調査を行わなければならない。
2  委員会は、前条第2項の通報があったときは、当該通報に係る事案に関して必要な調査を行うことができる。
3  委員会は、人権侵害の被害の救済又は予防を図るため必要があると認めるときは、職権により調査を行うことができる。
4  委員会は、委員又は事務局の職員に調査を行わせることができる。
5  調査は、犯罪捜査のために認められたものと解してはならない。
(関係者の協力等)
第19条  委員会は、前条に規定する調査に関し必要があると認めるときは、当該調査に係る事案に関係する者に対して、事情の聴取、 質問、説明、資料又は情 報の提供その他の必要な協力を求めることができる。
2  前項の規定による協力の要請を受けた調査に係る事案の当事者は、法令で特段の定めがある場合その他正当な理由がある場合を除 き、当該調査に協力しなけ ればならない。
3  第1項の規定による協力の要請を受けた関係行政機関は、当該協力の要請に応ずることが犯罪の予防、鎮圧又は捜査、公訴の維持、 刑の執行その他公共の安 全と秩序の維持(以下「公共の安全と秩序の維持」という。)に支障を及ぼすおそれがあることにつき相当の理由があると当該関係行政機関の長が認めるとき は、当該協力の要請を拒否することができる。
4  第1項の規定による協力の要請を受けた関係行政機関は、当該協力の要請に対して事実が存在しているか否かを答えるだけで公共の 安全と秩序の維持に支障 を及ぼすおそれがあるときは、当該事実の存否を明らかにしないで、当該協力の要請を拒否することができる。
(調査結果の通知等)
第20条  委員会は、第18条に規定する調査を行ったときは、当該調査に係る事案の当事者に対し、その調査結果の内容を書面により 通知するものとする。
2  委員会は、前項の規定による通知をするときは、通知の相手方に対し、調査結果の内容について再調査を申し立てることができる旨 及び申立てをすることが できる期間を教示しなければならない。
3  第1項の規定により通知を受けた者は、当該調査結果の内容について不服があるときは、当該通知を受けた日から2週間以内に、そ の理由を記載した書面に より、委員会に再調査を申し立てることができる。
4  委員会は、前項の規定による申立てに理由があると認めるときは、再度第18条に規定する調査を行わなければならない。
(救済措置)
第21条  委員会は、第18条に規定する調査の結果に基づき、人権侵害による被害を救済し、又は予防するため必要があると認めると きは、次に掲げる措置を 講ずるものとする。
(1) 人権侵害の被害を受け、又は受けるおそれのある者及びその関係者(以下「被害者等」という。)に対し、必要な助言、関係公的機関又は関 係民間団体 等の紹介、あっせんその他の援助をすること。
(2) 人権侵害を行い、若しくは行うおそれのある者又はこれを助長し、若しくは誘発する行為を行う者及びその関係者(以下「加害者等」とい う。)に対 し、当該行為に関する説示、人権尊重の理念に関する啓発その他の指導をすること。
(3) 被害者等と加害者等の関係の調整を図ること。
(4) 犯罪に該当すると思料される人権侵害について告発すること。
(調査及び救済手続に当たっての配慮)
第22条  委員会は、第18条に規定する調査を行い、又は前条に規定する措置を講ずるに当たっては、当該調査に係る事案の当事者に よる自主的な解決に向け た取組が促進されるよう十分配慮しなければならない。
(調査及び救済手続の終了等)
第23条  委員会は、調査を開始した後において、当該調査に係る事案が第17条第3項各号のいずれかに該当することが明らかになっ たときは、調査又は救済 措置を中止し、又は終了するものとする。
2  委員会は、調査を開始した後において、人権侵害による被害が確認できず、又は生ずるおそれがないことが明らかであるときは、調 査又は救済措置を中止 し、又は終了することができる。
3  委員会は、前2項の規定により調査又は救済措置を中止し、又は終了したときは、理由を記載した書面により、その旨を申立人又は 通報者に通知しなければ ならない。ただし、通報者の所在が匿名その他の理由により分からないときは、この限りでない。
(是正等の勧告等)
第24条  委員会は、生命若しくは身体に危険を及ぼす行為、公然と繰り返される差別的言動、ひぼう若しくは中傷等の重大な人権侵害 が現に行われ、又は行わ れたと認める場合において、当該人権侵害による被害を救済し、又は予防するため必要があると認めるときは、第21条に規定する措置を講ずるほか、次に掲げ る措置を講ずるものとする。
(1) 加害者等に対し当該人権侵害をやめ、又はこれと同様の行為を将来行わないよう勧告すること。
(2) 加害者等に対し人権啓発に関する研修等への参加を勧奨すること。
2  前項第1号に掲げる勧告を受けたときは、当該加害者等は、委員会に対し、当該勧告に関して行った措置を報告しなければならな い。
3  委員会は、第1項第1号に掲げる勧告を行ったにもかかわらず、当該加害者等が正当な理由なく当該勧告に従わないときは、その旨 を公表することができ る。
4  委員会は、第1号及び第2号に該当するときは申立人、通報者及び被害者等に、第3号に該当するときは申立人、通報者、被害者等 及び加害者等に通知する ものとする。ただし、通報者の所在が匿名その他の理由により分からないとき、その他正当な理由があるときは、この限りでない。
(1) 第1項の規定により措置を講じたとき。
(2) 第2項の規定により加害者等から報告があったとき。
(3) 前項の規定により公表したとき。
(弁明の機会の付与等)
第25条  委員会は、前条第1項第1号の規定による勧告又は同条第3項の規定による公表を行うときは、あらかじめ当該加害者等に対 し、弁明の機会を与えな ければならない。
2  弁明は、委員会が口頭ですることを認めたときを除き、弁明を記載した書面(以下「弁明書」という。)を提出してするものとす る。
3  弁明をするときは、証拠書類等を提出することができる。
(弁明の機会の付与の通知等)
第26条  委員会は、弁明書の提出期限(口頭による弁明の機会の付与を行う場合は、その日時)までに相当な期間をおいて、当該加害 者等に対し、次に掲げる 事項を書面により通知するものとする。
(1) 原因となる事実
(2) 弁明書の提出先及び提出期限(口頭による弁明の機会の付与を行う場合には、その旨並びに出頭すべき日時及び場所)
(訴訟援助)
第27条  委員会は、第18条に規定する調査に係る人権侵害の被害者等若しくはその法定代理人又はこれらの者から委託を受けた弁護 士から委員会が保有する 当該人権侵害に関する資料の閲覧又は写しの交付の申出を受けた場合において、当該人権侵害に関する請求に係る訴訟を遂行するために必要があると認めるとき は、申出をした者に当該資料(事案の当事者以外の者の権利利益を不当に侵害するおそれがある部分を除く。)の閲覧をさせ、又は写しを交付することができ る。
2  委員会は、前項の規定により資料の閲覧をさせ、又は写しの交付をした場合において、当該被害者等が当事者となっている当該人権 侵害に関する請求に係る 訴訟の相手方若しくはその法定代理人又はこれらの者から委託を受けた弁護士から当該資料の閲覧又は写しの交付の申出を受けたときは、申出をした者にその閲 覧をさせ、又は写しを交付しなければならない。
3  前2項の規定により資料の写しの交付を受ける者は、当該写しの作成及び送付に要する費用を負担しなければならない。
(罰則)
第28条  第11条第2項(第15条第3項において準用する場合を含む。)の規定に違反して秘密を漏らした者は、1年以下の懲役又 は50万円以下の罰金に 処する。
2  正当な理由なく第19条第2項の規定に違反して調査を拒み、妨げ、又は忌避した者は、5万円以下の過料に処する。
第4章 適用上の配慮
(人権相互の関係に対する配慮)
第29条  この条例の適用に当たっては、救済の対象となる者の人権と他の者の人権との関係に十分に配慮しなければならない。
(不利益取扱いの禁止)
第30条  何人も、この条例の規定による措置を求める申立てをしたことを理由として、不利益な取扱いを受けない。
(報道の自由に対する配慮)
第31条  この条例の適用に当たっては、報道機関の報道又は取材の自由その他の表現の自由を最大限に尊重し、これを妨げてはならな い。
(個人情報の保護)
第32条  この条例の適用に当たっては、個人情報の保護について配慮しなければならない。
(委任)
第33条  この条例に定めるもののほか、この条例の施行に関し必要な事項は、規則で定める。
附則
(施行期日)
1  この条例は、平成18年6月1日から施行する。ただし、次の各号に掲げる規定は、当該各号に定める日から施行する。
(1) 第7条第1項中議会の同意を得ることに関する部分  公布の日
(2) 第2章(第7条第1項中議会の同意を得ることに関する部分を除く。)及び第28条第1項の規定  平成18年4月 1日
(3) 第28条第2項の規定  平成18年10月1日
(この条例の失効)
2  この条例は、平成22年3月31日までに延長その他の所要の措置が講じられないときは、同日限り、その効力を失う。
(この条例の失効に伴う経過措置)
3  この条例の失効の際現に第18条に規定する調査を行っている事案については、同条から第27条までの規定は、前項の規定にかか わらず、同項に規定する日 後も、なおその効力を有する。この場合においては、同日に在任する委員が、その任期にかかわらず、引き続きその職務を行うものとする。
4  委員又は事務局の職員であった者が職務上知ることができた秘密については、第11条第2項及び第15 条第3項の規定は、附則第2項の規定にかかわら ず、同項に規定する日後も、なおその効力を有する。
5  この条例の失効前にした行為及び前2項の規定によりなおその効力を有することとされる場合におけるこ の条例の失効後にした行為に対する罰則の適用につ いては、なお従前の例による。ENDS