mytest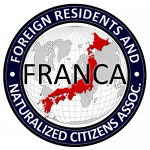 Hi Blog.  First off-topic festive humor entry, particularly for hetero men readers out there:
What follows is a link to the "Beware of the Doghouse" website, something well worth looking at because it's a smart, funny, and well-produced five-minute mini-movie about men who don't think deeply enough about what sort of gift to give their wife/female partner.
http://bewareofthedoghouse.com/
Click on the movie projector at the site and let things spool away.  I watched the video three times in succession, it was so good.  Thanks to Dave Spector for sending me the link.
You'd also never guess who created it.  I won't spoil the surprise, but afterwards you just might realize how effective a marketing tool the Internet is becoming (this is too long and edgy for most TV, for example, and would cost too much to put anywhere else but online).  
Just be careful about watching it with a woman.  She will definitely relate to the female characters.  And if you're not careful, she might even add your name and picture to The Doghouse.  (Yes, she can, you know.)
Enjoy!  Debito in Sapporo