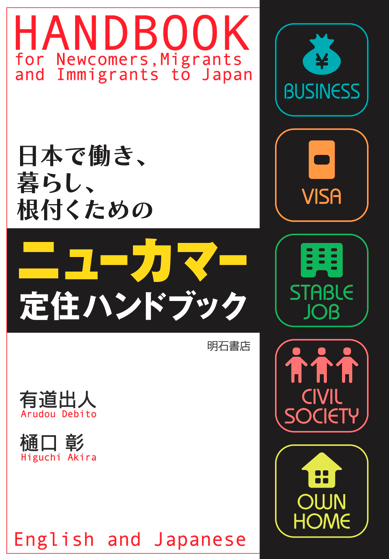 UPDATES ON TWITTER: arudoudebito
DEBITO.ORG PODCASTS now on iTunes, subscribe free
Hi Blog.  One more notch on my lipstick case of bureaucratic idiocies in Japan. Debito.org Reader KC just submitted two articles (I had heard about this, but was busy with other stuff and neglected to blog it, sorry) about Tokyo Itabashi-ku giving Residency Certificates (juuminhyou) to dogs.  Fine, but how about foreigners?  They are still not allowed to get their own.
For those who came in late, brief background on the issue:  NJ get a different registry certificate, are not automatically listed on their families' Residency Certificates unless they request it and only if the bureaucrat in charge believes they are "effective head of household", and are not counted as "residents" anyway in some population tallies despite paying residency taxes).  Japan is the only country I know of (and definitely the only developed country) requiring citizenship for residency.  This is said to be changing by 2012.  But I won't cheer this legal "vaporware" until after it happens, and it still comes after the humiliation of long allowing sea mammals and cartoon characters their own residency certificates overnight. To wit: 自治体は動物や架空の存在に住民票を発行する(『たまちゃん』横浜(2003)、『鉄腕アトム』新座市(2003)、『クレヨンしんちゃん』日下部市(2004)、『クーちゃん』釧路市(2009)など。More on the issue here.
As submitter KC writes:
One more story that caught my attention was…
http://sankei.jp.msn.com/region/kanto/tokyo/100120/tky1001202239019-n1.htm

Official Itabashi-ku website link here…
http://www.city.itabashi.tokyo.jp/c_news_release/025/025249.html

The stories are self explanatory, but if I have to summarize … Itabashi-ku is spending its resources to issue JUUMINHYOU to dogs (yes dogs!)… but it has never even occured to them that taxpaying foreign residents deserve JUUMINHYOU more than the dogs. Regards. KC
///////////////////////////
板橋区が犬の登録率アップ目指し、住民票発行へ
産經新聞 2010.1.20 22:36
平成22年1月20日報道発表
犬の住民票(左が表面・右が裏面)
http://www.city.itabashi.tokyo.jp/c_news_release/025/025249.html
板橋区は、飼い犬の名前や写真、住所などを記載できる「犬の住民票」を無料で発行する新サービスを今月25日からスタートする。
この住民票は、狂犬病予防法に基づく飼い犬の登録率・予防接種率向上を目的に、登録されている飼い犬を対象に発行するというもので、23区初の試み。
飼い主による犬の登録は、国内で狂犬病が発生した場合に備えて、自治体がどこで犬が飼われているかを把握するために狂犬病予防法で義務付けられている。しかしながら、飼い主による犬の登録は都内でも進んでおらず、板橋区でも区内にいる約5万匹の飼い犬のうち、登録されているのは3分の1の約1万7千匹にとどまると推計されている(平成21年4月現在、板橋区推計)。
昨今のペットブームで愛犬家が増加する中、区では人と動物とが安心して共生できる地域社会をつくろうと、飼い犬のための親しみやすい住民票の発行を企画。広報紙や区ホームページなどを通じ、昨年10月から記載内容やデザインについてのアイデアを区民に呼びかけ、寄せられたアイデアをもとに検討を重ねてきた。
完成した犬の住民票は、両面刷りでコンパクトなハガキサイズ(縦15センチメートル、横10センチメートル)。"犬といっしょにワンだふるライフ"とキャッチフレーズが書かれた表面には、「犬の名前」「住所」「生年月日」「種類」「毛色」「登録番号」の記載欄のほか、愛犬のベストショット(写真)を貼り付けるスペースなども用意されている。区の観光キャラクター"りんりんちゃん"のイラストが描かれた裏面には、「予防接種の記録」の記載欄のほか、「父母の名前」や「チャームポイント」といったユニークな項目も設けられている。自治体が発行する証明書では、例の少ない愛着あるデザインで、一枚持つだけで愛犬の個性をまるごと紹介できる内容に仕上がっている。
担当した板橋区保健所生活衛生課では、「1匹でも多くの登録を増やすため、この事業を考えました。住民票を持っている飼い主さんたちが、お互いの犬の情報を交換できるようなアイテムに育って欲しいです」としている。
「犬の住民票」は、今月25日から板橋区に登録済みの飼い犬を対象に生活衛生課窓口(板橋区保健所3階)で無料発行される。
問い合わせは、板橋区保健所生活衛生課(電話03-3579-2332)まで。
ENDS