Posted by Dr. ARUDOU, Debito on April 20th, 2010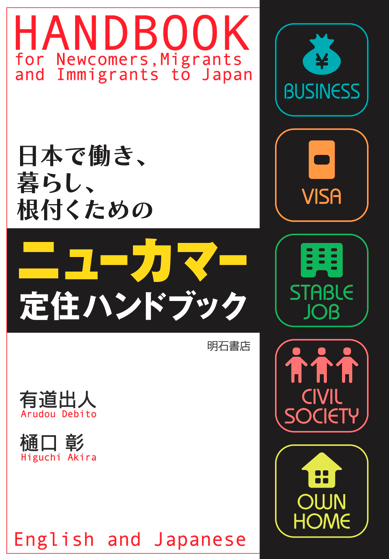 Hi Blog. They say that as you age, you become a caricature of yourself, as the mind becomes more inflexible and lifelong habits and ideologies become ingrained.
But then there are those who turn mean and nasty, if not outright insane. And I believe Tokyo Governor Ishihara has finally turned from a committed politician to a politician who should be committed.
Debito.org Reader GS puts it well when he writes:
///////////////////////////////////////////
Hi Debito, Anti-suffrage rightists say they are against suffrage for permanent residents because "foreigners can naturalize if they want equal rights with Japanese." Well, now Governor Ishihara is using "naturalized" as an epithet to smear members of the ruling cabinet as untrustworthy.
====================
外国人参政権「先祖へ義理立てか」 石原知事が与党批判
朝日新聞 2010年4月18日11時2分
http://www.asahi.com/politics/update/0418/TKY201004170390.html
石原慎太郎・東京都知事は17日、東京・大手町のホールであった永住外国人への地方参政権付与などに反対する集会で、親などが帰化した与党幹部が多いとした上で、「ご先祖への義理立てか知らないが、日本の運命を左右する法律をまかり通そうとしている」と発言した。
石原知事は、出席した自民党の地方議員ら約450人に「帰化された人や、お父さんお母さんが帰化された、そのお子さんという議員はいますか」と質問。「与党を形成しているいくつかの政党の党首とか、大幹部は多い」と話した。
石原知事はこれまでも、地方参政権付与反対を繰り返し発言しており、この日は「参院選では、まさに外国人に参政権を与えるか与えないかが問題になる」とも述べた。
石原知事は、出席した自民党の地方議員ら約450人に「帰化された人や、お父さんお母さんが帰化された、そのお子さんという議員はいますか」と質問。「与党を形成しているいくつかの政党の党首とか、大幹部は多い」と話した。
====================
福島・社民党首が石原都知事の発言の撤回求める
2010年4月19日11時58分配信 産経新聞
http://headlines.yahoo.co.jp/hl?a=20100419-00000532-san-pol
社民党の福島瑞穂党首(消費者・少子化担当相)は19日、国会内で記者会見し、東京都の石原慎太郎知事が17日の外国人地方参政権の反対集会で、名 指しこそ避けたものの与党党首の中に帰化した人がいるという趣旨の発言をしたことについて「私も、私の両親も帰化したものではない」と否定した。
その上で、「私は外国人地方参政権には一貫して賛成してきた。政治家の政治信条を帰化したからだという事実誤認に基づいて説明することは、私の政治 信条をゆがめ、踏みにじるものだ」と述べ、石原氏に発言の撤回を求めた。
石原氏は17日の「全国地方議員決起集会」で、「この中に帰化された人、お父さん、お母さんが帰化され、そのお子さんいますか。与党を形成している いくつかの政党の党首とか、与党の大幹部ってのは調べてみると多いんですな」などと発言していた。
福島氏は会見で「『与党を形成している政党の党首』といえば、おのずと特定され、私のことをおっしゃっているのだと考えた」とした上で、「(帰化 を)問題とすること自体、人種差別だ」とも述べ、発言を撤回しない場合は法的措置も辞さない考えを示した。
============================
Apparently they're on a witch hunt for not only "naturalized" Japanese who supposedly can't be trusted, but any Japanese who might have parents who have been naturalized!  I really believe Japan is an outlier when it comes to race. The idea that nationality is a racial concept – as opposed to a legal concept – is so ingrained here I'm afraid it will not die easily.  A minister in Germany is of Vietnamese descent. And yet Japan is terrifried that a cabinet member might be naturalized or have naturalized parents. Really pathetic. GS
=========================
COMMENT:  It hardly bears fully iterating, but:  Here we have this dangerous tendency of Ishihara solidifying into a fully-formed ideology, based upon the fundamental tenets that 1) foreigners cannot be trusted, 2) foreigners are always foreigners, even if they are Japanese citizens for generations, 3) foreigners think along blood lines and will work against Japanese interests if their blood is not Japanese.  In other words, personal belief is a matter of genetics.  But these blood-based arguments went out of fashion a few generations ago when we saw that they led to things such as pogroms and genocides.  Study your history.  Yet some of the most powerful people in Japan (in this case the governor of one of the world's major cities) not only fervently believe it, but also create political parties to rally others around it.
This is beyond pathological racism.  This is the febrile insanity of a mean old man who has long since lost control of himself and his grasp of reality after so many years in power.  And as evidenced above, he will even encourage xenophobic witch hunts for people on allegations of blood and ethnicity to push a political agenda that has one horrible conclusion:  hatred, exclusion, and silencing of others.
Dietmember Fukushima is right to call it racial discrimination and call for a retraction (and threaten legal action).  But she must also make it clear to the public that even if somebody was naturalized, it is not a problem:  Naturalized Japanese are real Japanese too.  Otherwise there's no point to naturalization.  But for people like Ishihara, that IS the point; as I've written before, it makes no difference to racists whether or not people become Japanese citizens, despite the protests of those opposing votes for NJ PRs.  "If they want the right to vote, they should naturalize" has been and always will be a red herring to genuine xenophobes, so see it for what it is — a Trojan Horse of an argument camouflaging racism as reasonableness.
These are the people who should be booted from power.  Give NJ PRs the vote and we're one step closer.  Don't, and these bigots only grow stronger.  Arudou Debito in Sapporo, naturalized citizen.