mytest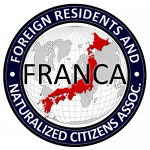 UPDATES ON TWITTER: arudoudebito
DEBITO.ORG PODCASTS on iTunes, subscribe free
Hi Blog. Here's the first part of a sad story from a friend whose marriage broke down, and how the system is geared against NJ (particular fathers) who want custody of and access to their children.  This came out last week, and part two came out today.  You can also read about it in Japanese here.  Wow.  May more stories like these get into print and offer cautionary tales.  Arudou Debito in Calgary.
////////////////////////////////////////////////
The Japan Times THE ZEIT GIST
Battling a broken system
A left-behind father tells the story of his fight to find and win custody of his lost daughter
By RICHARD CORY
September 21, 2010
(excerpt) In December 2009, shortly after I detailed my fears in this column (Zeit Gist, Nov. 3, 2009) about my wife's ongoing affair potentially resulting in me losing custody of my children, family life got even worse as she became increasingly physically abusive toward our children. In fact, the police visited my home after one incident in December and recommended that I take my daughter to the Child Guidance Center (jidosodanjo) so that we could determine how to best handle her mother's violent behavior. Over the next few months, my daughter was interviewed twice at the Child Guidance Center and a few times at her public elementary school.
Unfortunately, as we neared the abduction date, bias against her American father started to become evident. Exactly two weeks before her abduction, her female school principal met privately with my daughter, who summarized her principal's comments as follows: "Your mother might be violent, but we know she's a very nice mother on the inside. She will change one day. She's just stressed right now."
Two days before the abduction, the school principal and two child welfare officers met with my daughter in the principal's office, and just hours after returning home, my daughter reported the following exchange between her and one of the welfare officers, an older Japanese woman: "And then she said, 'Who are you going to choose?' And I said, 'Because Mama beats me, I want to go to Daddy's side. I'm going to choose Daddy.' Then she said, 'Your mother does all the stuff at home, like cooking and doing the clothes and stuff like that, so I think it would be better if you choose your mother.' "
Rest of the article at http://search.japantimes.co.jp/cgi-bin/fl20100921zg.html