mytest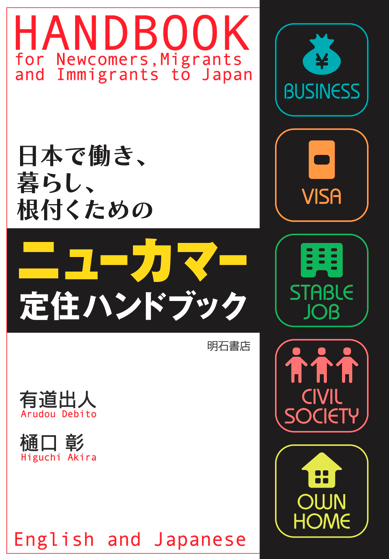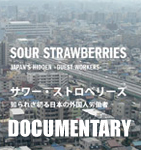 UPDATES ON TWITTER: arudoudebito
DEBITO.ORG PODCASTS on iTunes, subscribe free
Hi Blog. In yesterday's blog entry, Doug gave us a comment referencing a NYT article on the effects of a long recession, deflation, and overall economic slippage in world rankings on Japanese society. The bit that resonated with me came at the very end:
////////////////////////////////////////////////
Japan, Once Dynamic, Is Disheartened by Decline
By MARTIN FACKLER
Published in the New York Times October 16, 2010
…Deflation has also affected businesspeople by forcing them to invent new ways to survive in an economy where prices and profits only go down, not up.
Yoshinori Kaiami was a real estate agent in Osaka, where, like the rest of Japan, land prices have been falling for most of the past 19 years. Mr. Kaiami said business was tough. There were few buyers in a market that was virtually guaranteed to produce losses, and few sellers, because most homeowners were saddled with loans that were worth more than their homes.
Some years ago, he came up with an idea to break the gridlock. He created a company that guides homeowners through an elaborate legal subterfuge in which they erase the original loan by declaring personal bankruptcy, but continue to live in their home by "selling" it to a relative, who takes out a smaller loan to pay its greatly reduced price.
"If we only had inflation again, this sort of business would not be necessary," said Mr. Kaiami, referring to the rising prices that are the opposite of deflation. "I feel like I've been waiting for 20 years for inflation to come back."
One of his customers was Masato, the small-business owner, who sold his four-bedroom condo to a relative for about $185,000, 15 years after buying it for a bit more than $500,000. He said he was still deliberating about whether to expunge the $110,000 he still owed his bank by declaring personal bankruptcy.
Economists said one reason deflation became self-perpetuating was that it pushed companies and people like Masato to survive by cutting costs and selling what they already owned, instead of buying new goods or investing.
"Deflation destroys the risk-taking that capitalist economies need in order to grow," said Shumpei Takemori, an economist at Keio University in Tokyo. "Creative destruction is replaced with what is just destructive destruction."
////////////////////////////////////////////////
Whole article at:
http://www.nytimes.com/2010/10/17/world/asia/17japan.html?_r=1&pagewanted=all
COMMENT:  The homey explanation of complex economics aside (which few can comment on with certainty due to the unusualness of a deflationary economy), the reason why this passage resonated with me:
As a friend of mine's brother (who works for a major US insurance company) said to me the other night, I am "upside down" in terms of my house loan.
I recently had my house (a 49.5-tsubo structure on 169 tsubo of land), purchased in 1997, appraised. Under current market prices, I was told that I could get 65,000 yen in monthly rent should I ever try to rent it out.
However, I am paying around 115,000 yen PER MONTH in terms of mortgage, plus three months of rent out of my Bonus twice a year. Not to mention property taxes per annum of about 102,000 yen (down slightly from two years ago), and some insurance of about 60,000 yen per year. All told under current exchange rates, I have to make more than USD 25,000 per year just to feed the home front.
And if heaven forfend I were to sell the house, the market for second-hand homes is such that the house itself is basically worthless. Essentially only the land is worth something. The plot was purchased for 12,000,000 yen back in '97. The next-door plot, of equal size and back then of equal price, is now being signposted as going for 4,500,000 yen. Event then, the plot is still unsold. So I don't fancy my chances for recouping much of anything should I try to unload my property.  Then I would still be saddled with a vestigial loan balance with nothing to gain from it.
Of course, it was understood back then when I bought the house that it was not an investment in terms of money, but rather a chance for me to carve out a world of my own design within Japan — with a house designed to my family's specifications with enough space to grow and be comfortable.  A place of our own.  With a lawn to cut.
It was meant to be a "Happily Ever After" scenario.  But then again few of those fairy-tale scenarios withstand the Test of Time.  I didn't count on my asking for a divorce, on no longer living under that roof,  or on my salary going down by about a quarter as the loan premiums went up.  As frequent readers of Debito.org know, my ex and kids are still living there (I didn't want to boot my kids out of the house they were growing up in) and I'm covering everything except utilities.  Hence my "Upside Down Mortgage" is going from financial Albatross to increasingly unsustainable.  Something's gotta give, sooner or later.  I just hope it won't be personal bankruptcy.
As one of Debito.org's goals is to cover the life of one person living in Japan as a form of case study (so people can avoid and learn from my mistakes), I'll keep you advised someday on what happens next.
When I came to Japan I said I wanted to live like other Japanese.  According to the NYT article above, it seems I'm doing just that.  Arudou Debito