mytest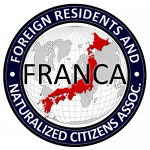 UPDATES ON TWITTER: arudoudebito
DEBITO.ORG PODCASTS now on iTunes, subscribe free
Hi Blog. Thoughtful letter to the editor in the Japan Times on the International Child Abductions Issue. Excerpting the most interesting part for me — the rhetoric the media uses to keep the public unconsciously supporting the "home team" as their apparent members keep kidnapping kids to Japan with impunity. Well taken. More on the issue at the Children's Rights Network Japan site. Arudou Debito
///////////////////////////////////
The Japan Times Tuesday, Nov. 9, 2010
HOTLINE TO NAGATACHO
Japan must end the scourge of parental child abduction
AMY SAVOIE, Tennessee
http://search.japantimes.co.jp/cgi-bin/fl20101109hn.html
(Dr. Amy Savoie is the wife of Christopher Savoie. In August 2009, Savoie's children were abducted from the U.S. to Japan by his ex-wife. A few weeks later, he was arrested while trying to reclaim his children. Last month marked the one-year anniversary of his release from Yanagawa prison in Fukuoka Prefecture. Send submissions of between 500 and 600 words to community@japantimes.co.jp)
To the government of Japan:
…For years, the Japanese government refused to acknowledge that parental child abduction was even a problem, but this issue has finally become too big to ignore. In September, Virginia Rep. Jim Moran warned Japan that Congress "is watching and expecting action." Now the Japanese authorities are, at long last, talking about child abduction to the media and to foreign governments, although they are unfortunately doing so in a highly guarded and disingenuous manner, often with the complicity of the Japanese press, who use "quotes" when discussing "abduction" in order to minimize the "issue."…
• Excuse #4: These are not really abductions. The parents are merely coming home to Japan.
Perhaps Japan was the abducting parent's original home (where the abductor grew up), but "home" for the children was the country where custody had already been decided, i.e. where the children had been living at the time of the abduction. So this "coming home" argument is specious and hypocritical.
The government tries to convey that it is justifiable for Japanese parents to "take kids home to Japan" (tsure-kaeri or tsurete-kikoku), but when a foreign parent takes the children to another country (that parent's home country), the Japanese call it kidnapping (tsure-sari) or abduction (rachi). The Japanese government and media behave duplicitously every time they pretend these unilateral relocations (relocating without permission from the other parent) are not the same thing.
Instead of describing both situations only as tsure-sari (or only as tsure-kaeri), the Japanese government cleverly (and intentionally) uses different sets of words that convey two totally different meanings depending on who the kidnapper is…
Rest of the letter at
http://search.japantimes.co.jp/cgi-bin/fl20101109hn.html