Posted by Dr. ARUDOU, Debito on July 7th, 2011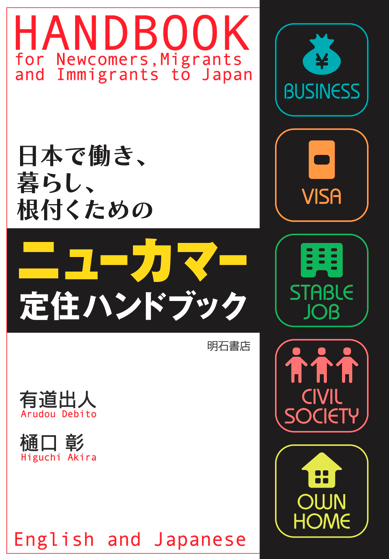 UPDATES ON TWITTER: arudoudebito
DEBITO.ORG PODCASTS on iTunes, subscribe free
Hi Blog.  Mark Austin reports the following.  In light of Otaru's long and rather pathetic history of refusing NJ (and NJ-looking Japanese) customers entry to their bathhouses etc., one would hope that the authorities by now might be a bit more proactive in preventing this sort of thing from happening again.  Used with permission of the author.  Arudou Debito
////////////////////////////////////////////
From: Mark Austin
Subject: Re: From Otaru tourism association
Date: June 30, 2011 4:29:24 AM GMT+09:00
To: annai@otaru.gr.jp
Cc: XXXXXXXX@otaru.gr.jp
Dear XXXX-san,
Thanks very much for your mail.
I very much appreciate your kind attention to the matter of my being denied entry to a business establishment in Otaru simply because I'm not Japanese.
Thank you for taking my complaint seriously.
Of course, I fully understand that the food bar Monika may have had trouble with foreigners in the past. I've heard that Russian sailors in Otaru sometimes get drunk and behave badly.
I must say that I truly sympathize with the situation of Monika and other eating/drinking establishments in Otaru that have had trouble with non-Japanese people.
However, I strongly feel that banning all foreigners is not the way to solve any problems that Otaru businesses have with non-Japanese people.
As for myself, I am a British citizen who has permanent residency in Japan. I moved to this country in 1990. I now work in Bangalore, India, as a visiting professor at a journalism school, but my home is Japan. I visited Otaru on Monday to give a lecture at Otaru University of Commerce.
On Monday evening, after I'd visited the onsen at the Dormy Inn, where I was staying, I asked a receptionist at the hotel if she could recommend a pub or bar where I could have a beer and something to eat. She pointed me in the direction of the area west of the railway. I walked there and found loads of "snack" bars, which I didn't want to enter. Then I found Monika [I think this is the place — Ed] and was told by a Mr. XXXXX that I wasn't welcome there.
I pointed out to Mr. XXXXX (in Japanese) that his refusal to serve me constituted racial discrimination (I used the phrase "jinshu sabetsu") and he agreed that it was, and defended this by merely saying, "Ma, sho ga nai."
After about 10 minutes, I gave up (politely) arguing with Mr. XXXXX and left.
I felt very hurt, angry and frustrated.
I hope you'll take a look at this United Nations report on racial discrimination in Japan, which finds that the Japanese government is not living up to its promises to stop Japanese businesses discriminating against foreigners.
The rude treatment given to me on Monday night in Otaru would be unthinkable in my country, or other European countries, or the United States, and, I guess, most other democracies in the world that I've visited.
As an employee of the Otaru Tourism Association, I'm sure you'll agree that your job description is to try to boost the local economy as much as possible by advertising the many attractions of Otaru, a beautiful city with a rich history in which foreigners played an important part from the late 19th century, to Japanese and non-Japanese people alike. In Otaru, foreigners (residents and tourists) and Japanese spend the same currency–yen. Is it asking too much that we be treated the same, as far as possible?
I should tell you that I have a huge admiration and respect for Japan, the country where I've lived almost half my life very happily. One thing I don't like about Japan, however, is its thinking that it is somehow "exceptional"–that normal rules that apply everywhere else in the world don't apply here. According to this thinking, Japan is "in" the world, but not "of" the world.
If pubs, restaurants and bars in Otaru (and elsewhere in Japan) have problems with foreigners, here's what they should do:
1 Call the police.
2 Film and photograph the troublemakers (using cell phones or CCTV).
3 Ban individual troublemakers.
4 Ask the local government to contact the foreign ministry of the troublemakers' country, requesting that foreign ministry to advise its citizens how to behave properly in Japan (the British Foreign Ministry regularly issues such advisories to British citizens traveling abroad; I don't know if the foreign ministries of China or Russia, two countries whose citizens regularly visit Otaru, do so).
5 Post notices in various languages giving advice on acceptable/unacceptable behavior (that is now standard with onsen and sento, which is good).
Thanks again, XXXX-san, for your kind attention to my complaint. I would like to say, respectfully, that I expect some sort of concrete resolution to this problem (in other words, not just a vague promise of "We're sorry, and we'll try to improve the situation"), and I'll be very happy to help you achieve that result in any way I can.
Best regards,
Mark Austin
Visiting Professor
Indian Institute of Journalism & New Media
Bangalore, India
ENDS