Posted by Dr. ARUDOU, Debito on October 9th, 2011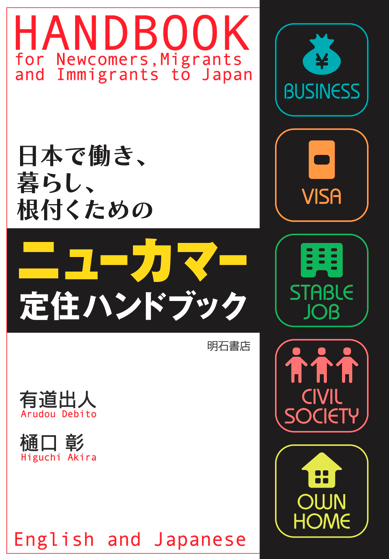 UPDATES ON TWITTER: arudoudebito
DEBITO.ORG PODCASTS on iTunes, subscribe free
Hi Blog.  Getting back to business, here's an older article on how people who are not native speakers of Japanese are at a disadvantage in the Japanese judiciary due to things lost in translation.  Yes, the killer of Lindsay Ann Hawker got his, thank goodness, but not without a degree of unprofessionality unbecoming a purportedly modern justice system, as the JT gets into below.  This is not the first time this has been pointed out, yet we still hear of no particular movement to standardize training and certify translators.  This lack of prioritization couldn't be due to allegations that the Japanese judiciary thinks "foreigners", like yakuza, "have no human rights" (despite, as I have argued, Japan's clear double standard in criminal jurisprudence depending on nationality).  Surely not.  Arudou Debito
//////////////////////////////////////////
The Japan Times, Thursday, July 21, 2011
Ichihashi trial bares translation woes
Courts refuse to admit interpreters often lack the necessary skills
By SETSUKO KAMIYA Staff writer
Courtesy http://search.japantimes.co.jp/cgi-bin/nn20110721f1.html
The lay judge trial of accused rapist and murderer Tatsuya Ichihashi, whose verdict is expected Thursday, has captured a lot of media attention since it started July 4, but one element that has escaped notice is the quality of the language translation.
Many errors by a court interpreter, from slight differences in nuance to the loss of a few details, have so far been observed during the high-profile case.
This has prompted concerned legal professionals and linguistic experts to call on the courts to face up to the quality of interpretations when foreign nationals are involved in court cases and to improve the training and status of interpreters.
The errors may not have been crucial for the lay and professional judges to decide the facts of the case and Ichihashi's fate. But experts say having too many mistakes is a major problem because the accuracy of the interpretation is crucial to ensure a fair trial for everyone involved, from defendants, accusers and witnesses to victims and their families.
Several interpretation errors, for example, were made during the fifth session of the trial on July 11 when Julia Hawker, mother of the 22-year-old British victim, Lindsay Ann Hawker, testified as a witness for the prosecution.
The prosecutors' goal in calling her to the stand was to establish that the consequences of the crimes were grave and that the family wanted Ichihashi severely punished for raping and taking Lindsay's life and leaving her body in a soil-filled bathtub on his apartment balcony.
When questioned about the impact of her death on the family, the mother said she blamed herself for allowing her daughter to come to Japan. "I couldn't take a bath for two years," she said, apparently because of how her daughter was found.
But the court interpreter translated the phrase into Japanese as "I cannot take back the two years."…
Rest of the article at
http://search.japantimes.co.jp/cgi-bin/nn20110721f1.html