Posted by Dr. ARUDOU, Debito on October 25th, 2011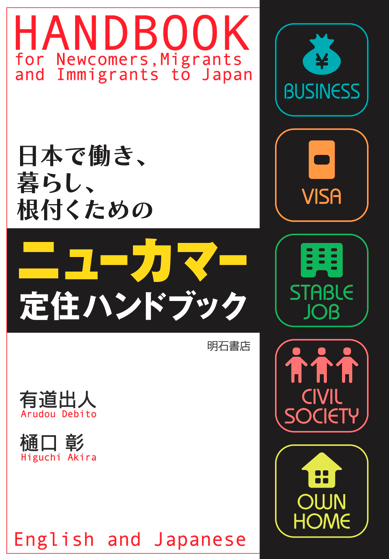 UPDATES ON TWITTER: arudoudebito
DEBITO.ORG PODCASTS on iTunes, subscribe free
Hi Blog. I have just spent the past six months getting through one of perhaps the more weighty tomes in the English language: William L. Shirer's THE RISE AND FALL OF THE THIRD REICH — about Nazi Germany and Hitler's campaigns before and during WWII. This 1150-page tombstone/doorstop of a book will sit proudly on my shelf as something read cover-to-cover with as much information absorbed from it as possible. I of course wrote a book review in the back cover (if you're interested in hearing it, readers, let me know, and I'll append it to the Comments Section), but the thing that I'd like to focus this blog entry upon today is Japan's historical actions and negotiating tactics (including the Japanese government's penchant for vagueness, obfuscation, and completely masked intentions) mentioned within the book, and how remarkably similar they remain today.
=========================
Let's start with page 870 of the Simon & Schuster paperback version. The year is 1941, where by the end Hitler is getting bogged down in the Soviet Union (just reaching the suburbs of Moscow only to soon be beaten back). By December, Hitler is asking his ally, Japan, to open a second front and attack the USSR from the East. Shirer writes:
"The next day, Sunday, December 7, 1941, an event occurred on the other side of the round earth that transformed the European war, which he had so lightly provoked, into a world war, which though he could not know it, would seal his fate and that of the Third Reich. Japanese bombers attacked Pearl Harbor. The next day Hitler hurried back by train to Berlin… He had made a solemn secret promise to Japan and the time had come to keep it — or break it."
According to Shirer, Hitler had but a rudimentary understanding of the United States (thinking it basically governed by Jews and cosseted elites), but knew that he wanted to keep the Americans out of the war until the USSR, and then Britain, were finished with. "Japan was the key to Hitler's efforts to keep America out of the war until Germany was ready to take her on." (pg. 871). However, in February of 1941, before Germany would attack the USSR (on June 22), Shirer writes that Germany wanted Japan to join in against Britain, who during the Battle of Britain was showing more resistance to Hitler's advances than anticipated.  German Foreign Minister von Ribbentrop received "hot-tempered" Japanese Ambassador to Berlin, General Oshima Hiroshi, who impressed Shirer as observer as "more Nazi than the Nazis". Oshima was urged to attack the British Empire's interests in Asia, such as Singapore, but to leave American holdings alone. The Americans' turn would come, but action in on that side of the globe would distract the Americans away from their support of the Allies in Europe.  In sum, "the center of gravity of the interests of the United States will be diverted to the Pacific…" (pg. 873).
There was an important caveat in Nazi plans:  If it were perceived that "the entry of the United States into the war cannot be prevented", then American holdings would be fair game for Japanese attack as well. The US fleet at that time was seen by Hitler as "inferior" to the Japanese, and it was thought the campaign would be easy. However, Japan had a caveat as well: Japan would attack, say, Singapore, only if Germany breached the beaches in Britain. But Hitler basically ignored that, since a) he wasn't ready for a land campaign in Britain since he was fixated on attacking the USSR, and b) he could not let on yet to Japan that he was going to attack the USSR at all.
This entire negotiation between uneasy allies would, in my opinion, eventually devolve into a comedy of errors, with Hitler's characteristic intolerant hubris conflicting with the Japanese government's penchant for vagueness, obfuscation, and completely masked intentions. On March 27th, 1941, we had von Ribbentrop impressing upon then-Foreign Minister Matsuoka Yousuke that "it is only a question of time before England admits … the war has already been definitely won by the Axis." (pg. 874). Here's how Shirer depicts the meeting next, based upon its recovered minutes:
"In the next breath, [von Ribbentrop] was urging 'a quick attack upon Singapore' because it would be 'a very decisive factor in the speedy overthrow of England'. In the face of such a contradiction the diminutive Japanese visitor did not bat an eye. 'He sat there inscrutably,' [meetings minutes recorder] Schmidt later remembered, 'in no way revealing how these curious remarks impressed him." (ibid).
But Hitler also had this assessment of America that Matsuoka expressed agreement towards:
"America was confronted by three possibilities: she could arm herself, she could assist England, or she could wage war on another front. If she helped England she could not arm herself. If she abandoned England the latter would be destroyed and America would then find herself fighting the powers of the Three-Power Pact [Germany, Japan, and Italy] alone. In no case, however, could America wage war on another front… [N]ever in the human imagination could there there be a better opportunity for the Japanese to strike in the Pacific than now. Such a moment would never return. It was unique in history." (pg. 875)
What happened next is crucial in the designs that would develop when Matsuoka took this message back to the Japanese government — which was increasingly having its foreign policy dictated by the military (and by October 16 would hand over all governing powers to General Tojo Hideki in order to wage total war).
Matsuoka reminded Hitler that he "did not control Japan. at the moment he could make no pledge on behalf of the Japanese Empire that it would take action."
But Hitler did absolutely control Germany and could make a pledge.  And this he did.  Shirer writes:  "If Japan got into a conflict with the United States, Germany on her part would take the necessary steps at once…".  Matsuoka "did not quite grasp the significance of what the Fuehrer was promising, so Hitler said it again: 'Germany, as he had said, would promptly take part in case of a conflict between Japan and America.'" (pg. 876)
This degree of rashness and obfuscation on both sides essentially settled everyone's hash. The next stop on Matsuoka's current trip to Europe was Moscow, where Japan, unbeknownst to Germany, thereby negotiated its OWN treaty of neutrality and nonaggression with the Soviet Union on March 28. After all, the Nazis had done one of their own (and Matsuoka himself had mentioned to von Ribbentrop only "in a superficial way" (pg 876) that he had met with the Russians regarding this on his way to Germany this trip). And the Nazis had made no intimations that they were about to break theirs. This would throw a spanner into Hitler's ultimate plans for opening a second front with the USSR, as the Russo-Japanese treaty was in fact kept until the final days of WWII, when the USSR attacked Japan and took Sakhalin and the Northern Territories. And although personally, according to Shirer, Matsuoka remained in favor of attacking the USSR, the Tokyo government did not agree (their attitude seemed to be, "if the Germans were rapidly defeating the Russians, as they claimed, they needed no help from the Japanese" (pg. 877)), and Matsuoka was soon forced out of the cabinet.
Although still allies, the Japanese then employed stalling tactics towards the Germans that would frustrate Hitler no end.  Observe how these are observed essentially intact in Japanese diplomacy today.  I will quote Shirer's footnote on page 878 in full:
"Ribbentrop kept trying all that fall and several times during the next two years to induce the Japanese to fall upon Russia from the rear, but to each the Tokyo government replied, in effect, 'So sorry, please.'

"Hitler himself remained hopeful all through the summer.  On August 26 he told [Grand Admiral] Raeder he was 'convinced that Japan will carry out the attack on Vladivostok as soon as forces have been assembled.  The present aloofness can be explained by the fact that the assembling of forces is to be accomplished undisturbed, and the attack is to come as a surprise'.

"The Japanese archives reveal how Tokyo evaded the Germans on this emarassing questions. When, for instance, on August 19 [German Ambassador to Tokyo] Ott asked the Japanese Vice-Minister of Foreign Affairs about Japan's intervention against Russia, the latter replied, 'For Japan to do a thing like attacking Russia would be a very serious question and would require profound reflection.'  When on August 30 Ott, who by now was a very irritated ambassador, asked Foreign Minister Admiral Toyoda, 'Is there any possibility that Japan may participate in the Russo-German war?' Toyoda replied, 'Japan's preparations are now making headway, and it will take more time for their completion.'"
Even Nazi Germany's world-class negotiator Hitler, Shirer concludes, "had been bested at his own game by a wily ally" (pg. 878).
Again, why I'm writing about this:  I've dealt with and witnessed the actions of the GOJ for decades now. Although now more than seventy years later, none of this seems out of sync with the way Japanese bureaucrats or politicians talk or act today.  And once anyone overseas thinks they have a handle on and an avenue into the political situation, the cabinet changes and then you have to start again. Someday people are going to have to learn how the GOJ works internationally.  Arudou Debito