Posted by Dr. ARUDOU, Debito on January 21st, 2012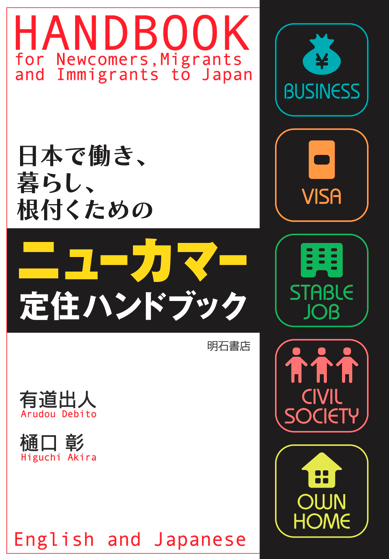 UPDATES ON TWITTER: arudoudebito
DEBITO.ORG PODCASTS on iTunes, subscribe free
Hi Blog.  About a month ago Japan Times reporter Masami Ito contacted me for information about GOJ naturalization procedures (I'm honored; there are many other people out there who have done the same, and my information, more than a decade old, is by now probably a bit out of date).  It appeared December 27, 2011 as the year's last FYI Column.  Excerpt follows.  I enclose the original questions I was asked as well as my answers since they may be instructive.  Arudou Debito
///////////////////////////////////////////////////
The Japan Times, Tuesday, Dec. 27, 2011
FYI
NATIONALITY
Many angles to acquiring Japanese citizenship
Staff writer
Nationality has long been a controversial issue in Japan. For most, it is something they are born with; for others, it is something they had to fight for. For some, nationality may be a source of pride, while for others, it may be the cause of discrimination.
Going for the glory: Comedian Neko Hiroshi, who obtained Cambodian nationality in a bid to compete in the 2012 London Olympics, takes part in the Southeast Asian Games in Indonesia on Nov. 16. AP / KYODO PHOTO
Meanwhile, citizenship may be something that they have to sacrifice in order to pursue their goals or dreams — like comedian and runner Neko Hiroshi, who made headlines last month after announcing he had obtained Cambodian nationality in the hope of competing in the 2012 London Olympics.
What are the conditions for obtaining Japanese nationality?
According to the Nationality Law, a foreigner seeking Japanese nationality must have permission from the justice minister. He or she can become a naturalized citizen after clearing several conditions, including being at least 20 years old, residency in Japan for at least five consecutive years, a history of "upright conduct," and no plans to join groups interested in overthrowing the Constitution or the government.
To file for naturalization, you must submit many documents to the local legal affairs bureau detailing your relatives, your livelihood, job or business, your motive for wanting to become a Japanese citizen, your tax payments, and an oath.
The Justice Ministry says the whole process takes about six months to a year, but some naturalized Japanese have noted it took about a 18 months to get the final seal of approval.
Activist Debito Arudo, who was granted citizenship in 2000, said the process took a couple of years.
"It was rather difficult, with a huge paper chase documenting my complicated family in America, and some unnecessarily intrusive questions about my private life," he recalled.
Are most requests approved?
[…]
Rest of the article at http://www.japantimes.co.jp/text/nn20111227i1.html
////////////////////////////////////////////
Questions asked (in boldface), then my answers:
> 1. When and why did you decide to obtain Japanese
> nationality? Did you have second thoughts about losing
> your original U.S. nationality?
I decided to apply for Japanese nationality back in 1998, after I bought a house and took out a 30-year mortgage.  I realized I lived in Japan like every other citizen, with a family paying taxes and gainfully employed.  So I decided to actually be a citizen, with the right to vote as well.  It was granted in 2000.  And given what I felt about the President Bush II Administration, no.
> 2. Was it easy to get Japanese nationality?
No, it was rather difficult, with a huge paper chase documenting my complicated family in America, and some unnecessarily intrusive questions about my private life.  More at debito.org/residentspage.html#naturalization.
> 3. In what ways did it change your life in Japan? (the
> good side and/or the bad)
It made me feel Japanese and gave me more respect from my neighbors, more rights and better treatment by the authorities.  However, those have been steadily eroded over the past decade as the media has turned more overtly racist and scaremongering (Masami, see my FCCJ No.1 Shimbun article on this at http://no1.fccj.ne.jp/index.php?option=com_content&view=article&id=481:nothing-has-changed&catid=71:sept-11&Itemid=101, or for your readers shorter link at debito.org/?p=9372), and the government has enacted policies criminalizing foreigners in Japan; as a Caucasian I have been naturally snagged by the dragnets of racial profiling, and this defies my newfound expectations as a citizen.
> 4. From your view, do you recommend foreigners in Japan to seek nationality
> or just keep their permanent status? (I guess this depends on what
> sort of life you are trying to build in Japan…)
Yes it does.  If you want to vote, run for office, effect change in Japan, and "feel like a Japanese", then naturalize. If you want to lead a quiet life and a hermetic existence here, PR is perfect.  Although I'm hearing that the rigmarole for PR is now becoming comparable with citizenship (Masami, see debito.org/?p=9731 and debito.org/?p=9623).
ENDS