Posted by Dr. ARUDOU, Debito on February 17th, 2012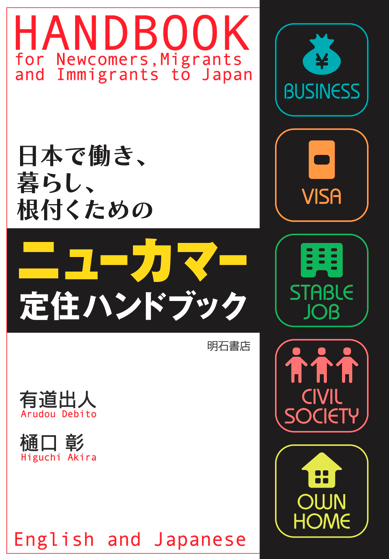 UPDATES ON TWITTER: arudoudebito
DEBITO.ORG PODCASTS on iTunes, subscribe free
Hi Blog.  Here we have some naked xenophobia and related intolerance in interpersonal internet auctions.  I have heard of numerous cases like these on Japanese internet outlets, where sellers simply refuse to sell to somebody with money if the buyer happens to be bearing money while foreign (and nothing would come of it from moderators).  But here's a report of what one person, Jeff Smith, decided to do about it.  As he says, auction forums in Japan need to step up with rules to honor bona fide transactions, because that's the entire point of money as a means of transaction — it is not foreign currency even if the buyer is foreign.  Let's wait and see what Yahoo Japan decides to do about it, if anything.  Arudou Debito
RELATED:  The case for internet anonymity in Japan, defended with inter alia "Japanese culture" (yep, "Japanese are shy…")
////////////////////////////////////////////
Yahoo Auctioneer Denies Foreign Bidders
Documented by Jeff Smith (Osaka, Japan) February 15th, 2012
Something I came upon last night while looking for guitars on Yahoo Auctions, Japan. This individual ignoramus had the nerve to actually write in his or her auction that foreigners would be denied the right to buy said item once found to be foreign, NJ or otherwise:
○●○●○  商品詳細  ○●○●○
ESPのHORIZONⅡのノントレモロです。
中古品となりますが、傷も見受けられず、かなりの状態のいいものです。
状態はフルオリジナル、ネックのそりもなく、フレットもほぼ減っていません。
商品のスペックは
http://www.espguitars.co.jp/original/horizon/hrz_2_nt.html
よりご確認ください。
ESPのギグバッグが付属いたします。
発送はヤマト便で保険をかけて発送いたします。
○●○●○  支払詳細  ○●○●○
yahooかんたん決済
ジャパンネット銀行
○●○●○  発送詳細  ○●○●○
ヤマト便着払い
○●○●○  注意事項  ○●○●○
オークション終了後、落札通知をご確認ください。
最近新規の方で連絡の取れない方、マナーのない方が増えていますので、新規の方は48時間以内に連絡がとれて、その後48時間以内に入金可能な方に限りお取引いたします。
また、トラブル続出のため、外国人の方とは取引は取引実績が30以上ある方としかいたしません。
オークション終了後に取引相手が外国人と分かりましたら落札者都合で削除いたします。
The statement here is as follows in English:
"Winners please be aware of the message I send upon auction close. I will not accept new bidders who do not reply, or people with bad manners. New bidders are to respond within 48 hours, and those that do so will be allowed to pay for the item. In addition, due to troubles that have occurred, I am not accepting any foreign bidders with a score under 30 rating. [This was actually changed this morning, Feb. 15, 2012: originally it said I will accept NO FOREIGN WINNERS, period.]  If I find that the winner is a foreigner after the auction ends, I shall void the auction at my convenience."
Amazed that this person could even have the gall to write in such a manner, I contacted the seller with a message as follows:
こんばんは。外国人とのトラブルがあったことは残念ですが、一切取り引きをしないと書かれるのが相当偏見で厳しい考えだと思います。
真面目なひともいますし、日本人でもトラブルを起こします。僕はそういう経験がありますが、日本人全員のせいにはしません。これからいい落札者が出現できるように。
English translation:
Good evening. It's a shame that you have claimed to have had some trouble with foreigners, but to say that you will do no business with them is prejudicial thinking on your part. There are people on this auction who are serious, and Japanese people have caused trouble on auctions as well. I myself have had problems, and have not blamed all Japanese people for it. I hope you find a good bidder.
The auctioneer quickly replied with the following:
残念ながら言葉の通じないかたや、意志疎通のでないかたが多いので取引しないことにしています。
English:
"Because of lack of comprehension and inability to effectively communicate intentions on the part of the winners, I have decided not to do business with foreigners." (意志疎通: ishisottsu; means this ability to communicate thoughts or intentions smoothly)
He or she then responded with a nasty jab:
気になることのであれば入札しなければいいだけではないでしょうか?いちいちこんなことを質問蘭に書かないでください。
English:
"If you (or someone else) doesn't like it, just don't bid, please. Also, please don't put comments like this (actually these, because いちいち(ichi-ichi) in Japanese implies a nagging complaint, therefore someone else called this person out.) This person's Japanese language ability isn't all that great, either.
I reported this person to Yahoo Auction under 詐欺 (sagi:fraud), and possible trouble (トラブル可能性) which if you think about it, it is if someone is to deny someone their rights to buy an item if they are found to be foreign! The ridiculous comments from this person, such as the "inability to communicate intentions" just goes to show how xenophobes and racists use these lame excuses to cover up how they dropped the idiomatic "ball" and had bad experiences. Still, Yahoo Auction needs to have a clearer stance on their guidelines as to not tolerating this kind of behavior.
Be on the lookout for these types of idiots who think they can run auctions with impunity: don't be afraid to call people out on it!
ENDS