Posted by Dr. ARUDOU, Debito on February 26th, 2012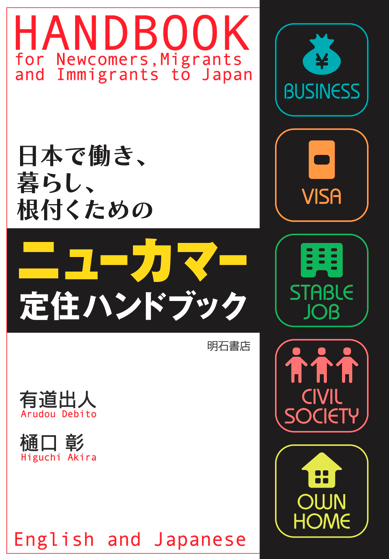 UPDATES ON TWITTER: arudoudebito
DEBITO.ORG PODCASTS on iTunes, subscribe free
Hi Blog.  This is hot news (or has been recently), so let me cut in with this issue and break the arc of immigration/labor issues.  Here's another Japanese politician, Nagoya Mayor Kawamura Takashi, playing to type (as in, playing to a Rightist historical revisionist base) by reportedly denying that the Nanjing Massacre in WWII China ever took place.  He's not alone.  The Japan Times article below is particularly good, as it includes other deniers and their dates in Japan's political discourse, showing there is a longstanding arc to this discourse.
There may be a political dimension.  As a commenter mailed me, "Because I have lived in Nagoya for over 20 years, Mayor Kawamura's atrocious lack of tact really makes me cringe. We've seen it before with these old boys. They reach a certain age and feel they can afford to throw caution to the wind. However, there may be some background here that isn't being aired. The Chinese apparently had their sites on a prime piece of land near Nagoya Castle and wanted to build a consulate or trade related facility of some kind. There is local opposition. So it's possible that the Mayor deliberately wanted to piss them off."  Interesting if true.  Let's have that investigated.
A little academic expostulating, if I may:  One of the things that Japan has never undergone (as opposed to, say, Germany) is a postwar examination of its colonialist/imperialist past, as Postcolonialism as an analytical paradigm seems to have passed Japanese academia by (as have many rigorous intellectual disciplines, in favor of, say, the unscientific pseudo-religion that is Nihonjinron).  Even proponent Edward Said was blind to it, by binding us to an East-West divide when encapsulating his theory of lack of minority voices in the world's historical discourse as "Orientalism", meaning Japan became an "Oriental" country (as opposed to a fellow colonial empire builder) and thus immune to the analysis.  Partially because of this, Japan lacks the historical conversation (and is ignored overseas for not undertaking it) that would include and incorporate the minority voices of "sangokujin" (i.e., the former peoples of empire) et.al as part of the domestic discourse.
And this is one reason why fatheads like Kawamura are able to keep on reopening old wounds and refuse to face the dark side of Japan's history — a history which, if an honest accounting of history is done everywhere, every country has.  Arudou Debito
//////////////////////////////////////////////
Nagoya mayor repeatedly denies Nanjing massacre
Mainichi Shimbun, February 23, 2012, courtesy of JK.
http://mdn.mainichi.jp/mdnnews/news/20120223p2g00m0dm019000c.html
Nagoya Mayor Takashi Kawamura speaks to reporters on the morning of Nov. 26. (Mainichi)
TOKYO (Kyodo) — Nagoya Mayor Takashi Kawamura said Wednesday that no incident in which hundreds of thousands of people were slaughtered in Nanjing, China, in 1937 took place, defending his earlier remarks in which he doubted the Japanese military's massacre and rape of civilians there.
"Since I became a lawmaker I've said there was no massacre of hundreds of thousands" in Nanjing, Kawamura told a press conference in Tokyo. "It is better to say so openly, rather than saying it secretly."
Asked why he doubts a massacre took place, Kawamura said, "The crucial reason is that there were no witnesses."
His remarks about the 1937 massacre during the Sino-Japanese war have already had repercussions, with Chinese media reporting that Nanjing decided to suspend its exchanges with its sister city of Nagoya, and his latest statement could draw further fire from China.
Chief Cabinet Secretary Osamu Fujimura said Wednesday morning that Nagoya and Nanjing should settle the dispute by themselves.
"It isn't a matter for the state to interfere in as they have sister-city relations," Fujimura said at a news conference. "The issue should be settled appropriately by the local governments of Nagoya and Nanjing."
Fujimura added that Tokyo has not changed its view on the Nanjing Massacre, saying, "It cannot be ruled out that the killing of noncombatants, looting and other acts occurred" following the advance of Japanese troops into the Chinese city.
China says the number of victims was more than 300,000, but Japanese academics cite various estimates ranging from 20,000 to 200,000.
The 63-year-old Nagoya mayor on Monday told Liu Zhiwei, a member of the Chinese Communist Party's Nanjing City Standing Committee, he believes that only "conventional acts of combat" took place there, not mass murder and rape of civilians.
His comments immediately prompted Nanjing, which established a sister-city relationship with Nagoya in December 1978, to announce the suspension of exchanges on Tuesday.
Emphasizing that the Japanese city shares the same view on the Nanjing Massacre as the central government, a Nagoya government official said, "They were the mayor's personal remarks and it is very regrettable if they are affecting the friendship" between Nagoya and Nanjing.
Aichi Gov. Hideaki Omura on Wednesday called on Kawamura to correct his comments as soon as possible, saying, "It has become a diplomatic issue."
Nagoya is the capital city of Aichi Prefecture in central Japan.
(Mainichi Japan) February 23, 2012
ENDS
=====================================
The Japan Times Thursday, Feb. 23, 2012
Nagoya mayor won't budge on Nanjing remark
By 
JUN HONGO
Staff writer (excerpt), courtesy of CG
Nagoya Mayor Takashi Kawamura on Wednesday refused to retract his contentious comments about the veracity of the 1937 Nanjing Massacre and said he is ready to visit the city to explain his views.
Takashi Kawamura
Speaking Monday to a group of Chinese Communist Party members from Nanjing, Kawamura said he was skeptical about whether the Imperial Japanese Army actually raped and slaughtered thousands of Nanjing residents during the war.
The city of Nanjing responded by suspending exchanges with Nagoya, while Beijing assured him it had "solid evidence" proving the massacre took place…
Disputes over the Nanjing Massacre are a constant source of friction in Sino-Japanese relations, and Kawamura's comments are merely another example of the skewed perceptions held by Japan's politicans.
In May 1994, then Justice Minister Shigeto Nagano, a former chief of the Ground Self-Defense Force, said the Nanjing Massacre was a "fabrication." Nagano, who played a key role in having references on the sexual slavery perpetrated by the Imperial army deleted from history textbooks, resigned after the comment caused outrage in China.
Three months later in August 1994, then Environment Agency chief Shin Sakurai stepped down after stating Japan "did not intend to invade" Asia.
Similarly in 1995, then Management and Coordination Agency chief Takami Eto said Japan did "some good deeds" during its colonial rule of the Korean Peninsula, resulting in the veteran lawmaker being booted from the Cabinet.
However, Kawamura's comments come at a crucial time in bilateral relations as the two sides prepare to mark the 40th anniversary of the normalization of diplomatic ties this year…
With Xi Jinping expected to succeed Hu Jintao as China's new leader later this year, Tokyo is eager to avoid sparking any controversy with Beijing so it can present an amicable relationship.
Kawamura said Monday that only "conventional acts of combat" took place in Nanjing and that the likelihood that mass murder took place there was doubtful.
Nanjing, the former capital of China, fell to the Imperial army on Dec. 13, 1937. Beijing says 300,000 soldiers and civilians were slaughtered during the invasion.
But loss of historical records in both Japan and China has made the task of determining the number of victims elusive to this day. Most Japanese experts claim Beijing's figure is off, but their estimates range from at least 10,000 to more than 200,000.
Full article at http://www.japantimes.co.jp/text/nn20120223a5.html
ENDS