Posted by Dr. ARUDOU, Debito on February 29th, 2012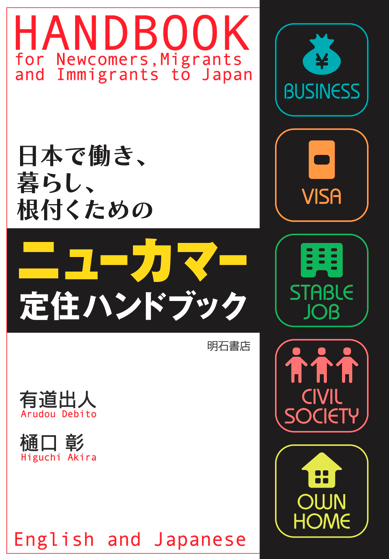 UPDATES ON TWITTER: arudoudebito
DEBITO.ORG PODCASTS on iTunes, subscribe free
Hi Blog.  Here we have the biannual report on NJ crime, as always used to justify further prevention and crackdowns on NJ as potential criminals (justifying all manner of NPA budgets and racial profiling).  But the news this time is good, in that NJ crime is down.  Significantly so.  Check this out:
////////////////////////////////////////////////
No. of crimes by foreigners in Japan drops 12.7% in 2011
Mainichi Daily News, February 23, 2012, Courtesy of JK
http://mdn.mainichi.jp/mdnnews/news/20120223p2g00m0dm011000c.html
TOKYO (Kyodo) — The number of crimes by foreigners uncovered by police across Japan in 2011 dropped 12.7 percent from a year earlier to 17,286, a preliminary National Police Agency survey showed Thursday.
The number of foreign nationals the police questioned, arrested and sent papers on to prosecutors last year also fell 15.2 percent from 2010 to 10,061. Both numbers have been on a declining trend after peaking in 2005, according to the survey.
Foreigners with permanent residence status are not included in the data.
Among the crimes committed by foreigners, the number of fake marriage cases soared 26.1 percent in 2011 to 193, with the number of foreign nationals investigated by police in those cases also rising 17.6 percent to 554.
Police have been clamping down on bogus marriages, believing they are creating the infrastructure for a host of other criminal activities, the survey said.
Of the total number of crimes committed by foreigners, violations of the Penal Code in 2011 dipped 10.2 percent from the previous year to 12,590, while infringements of the Immigration Control and Refugee Recognition Act and other laws declined 18.8 percent to 4,696.
By country of origin, China topped the list with Japanese police taking action against 4,012 Chinese nationals, accounting for 39.9 percent of the total, followed by South Korea and the Philippines.
The number of foreign suspects who fled overseas in 2011 slipped 4.0 percent to 677, according to the survey.
(Mainichi Japan) February 23, 2012
ENDS
Same article (but better proofread) also at The Japan Times at http://www.japantimes.co.jp/text/nn20120224a8.html
////////////////////////////////////////////////
Good.  But here's the thing:  If it's bad news (i.e., foreign crime goes up), then it gets splashed all over the place and a media panic ensues about a reemergent foreign crime wave.  However, when is good news (i.e., foreign crime goes down), one of three things happen:
1) The Japanese police find some way to portray it as a rise,
2) The Japanese media find some way to headline it as a rise (while even, famously, depicting it as a fall in the English headline),
3) They ignore it completely.  Foreigners can only ever be news if they're criminals.
To support this last assertion, look how the above article was featured in the Mainichi online only in English, as a copy of a Kyodo wire.  And doing a Google news search in Japanese, (search terms gaikokujin hanzai and the newspaper title), I could not find a similar article on this news on the Mainichi, Asahi, Yomiuri, or Sankei Shimbun sites (search as of February 23, 2012):
Instead, you get Japanese sites, for example Zakzak News below, concurrently and ironically talking about how dangerous Japanese society has become due to foreign crime (despite it going down), and saying how having a "kokumin bangou" to identify all citizens by number is now indispensable (since, as Zakzak says below, foreigners now speak Japanese!!).  Fine, have that conversation if you want, but don't blame it on foreign crime.
This perpetual criminalization of foreigners in Japan is nothing short of hate speech.  On an official scale.  And you get a regular fit of it twice a year regardless of what NJ residents do (or don't do).  Arudou Debito
///////////////////////
【日本の病巣】危ない国ニッポン"国民番号"は不可欠!
2012.02.16
http://www.zakzak.co.jp/society/politics/news/20120216/plt1202160847000-n1.htm
【拡大】
とうに亡くなっていた超高齢者に年金支給していた事件があったが、生死も分からぬ行方不明者は多い。オウム事件の平田信容疑者を匿っていた女性が、住民票もなく健康保険証を手に入れていたのもショックだ。
この国では、自分が何者であるかを証明しなくても生きていける。海外では身分証明書を携帯せずに生活することは難しいし、多額の支出はカードか小切手だ。アメリカでもかつては運転免許、最近は社会保障番号が何かと必要だ。
北朝鮮による日本人拉致事件の背景にも「成りすまし」の容易さがあったが、日本人が身分証明書なしで暮らせるようでは、日本語を話す外国人の犯罪も防止できない。
年金記録紛失なども国民番号制度がないから起きるし、間違いを発見するにも手間がかかる。いろんな制度が「何万円以上」などと階段を成すよう設計されているので、所得が増えるとかえって損になる逆転現象が起きる。だが、コンピューターが発達したので国民番号さえしっかりすれば、さまざまな要素を総合的に評価してきめ細かく公正な社会保障が可能なのに残念だ。
ようやく、社会保障と税についてマイナンバー制が実現しそうだが、レベルの高い社会福祉国家を実現するために必要不可欠のインフラであるにもかかわらず、「進歩的と称する人たち」が邪魔しているのは残念だ。
市民的自由の脅威という心配はもっともだが、制度設計と運用について意見をいう方が実質的だ。国民番号の不在は、民間での無秩序な情報集積や流出をもたらし、闇社会を利している。
日本人が病気や家族関係など、欧米ではあまり秘密にしないことまで隠してバレたときにかえって嫌な思いをするのは文化としても再考したい。
ただし、番号制度を使って旧悪を暴露して処罰するのはほどほどにしたい。若いころの不正行為がバレて解雇されたりするのは気持ちよくない。過去はモラトリアムで水に流す方が未来志向の改革を実現しやすい。
余談だが税制では、脱税を防ぐためにも、すべての所得について10%源泉徴収(あとで調整)と、資産額による差別なしで相続について1%相続税(現在の税に付加)を課税してはどうか。相続税が4%のケースだけ課税では、所得税と比べて再配分機能が不十分だ。
■八幡和郎(やわた・かずお) 1951年、滋賀県生まれ。東大法学部卒業後、通産省入省。フランス国立行政学院(ENA)留学。大臣官房情報管理課長、国土庁長官官房参事官などを歴任し、退官。作家、評論家として新聞やテレビで活躍。徳島文理大学教授。著書に「本当はスゴい国? ダメな国? 日本の通信簿」(ソフトバンク新書)など。
ENDS