mytest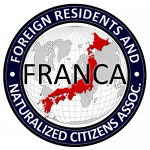 UPDATES ON TWITTER: arudoudebito
Hi Blog. Followup to last May's blog entry. After the recent scandals with Sumo Wrestlers (J & NJ) smoking pot (and the wrestlers blaming it on Roppongi foreigners), I've been receiving reports that Tokyo police profilings of NJ are further stretching the boundaries.
According to Debito.org readers and GaijinPot, NJ are being stopped on Tokyo streets for urine tests:
Submitter HC wrote to me the following, with followup email when I asked for dates and times:

On Jun 17, 2009, at 11:18 PM, HC wrote:

hello debito, my friend and i have been stopped by police in shibuya and he, a foreigner, was asked for a urine sample. apparently it was a drug test.

the test result was negative, but my question is: is it legal to be stopped by police for that? can we refuse to give a sample?

btw. your page is amazing, thank you for so much work!

============

hello debito,

I think its getting common now, at least weekends at entertainment districts in Tokyo.
In our case it it was 2 weeks ago, Saturday night, about 23:30 in Shibuya, not far from station.
Just got stopped on the street and asked to provide a sample at the police station.

It seems that its not the only case, as i found more cases:

http://forum.gaijinpot.com/showthread.php?p=814224


Hello I've been in japan about a year now, and live near roppongi. In the past couple of weeks, police have been stopping late night/early morning revellers when they are leaving bars and clubs, and asking them to provide urine samples. Essentially they are testing for drug use/abuse. Whilst i have nothing to hide, i cant help but think this is an invasion of my personal liberty/human rights. It also concerns me that things are quite easily added to drinks without people knowing much about it.

its not much surprise, that out of the 40 or 50 that i saw being pulled on fri night, all bar one were gaijin. I just wondered if they are within their rights to be doing this? thanks

Do we have a right to say "NO" to the request for an urine sample?

The answer is, obviously, yes, you have the right to refuse. More on your rights dealing with Japanese cops here.
Meanwhile, according to Japan Probe, last weekend saw another raid on Roppongi:

June 26th, 2009 by James
Last night, a task force of some 220 police and immigration officers descended upon the Roppongi area of Tokyo, tightening their crackdown on illegal activities by foreigners in that neighborhood… The massive force managed to make a grand total of 6 arrests: 5 foreign hostesses and 1 Indian suspected of visa violations.

http://www.japanprobe.com/?p=11055
Are things like this happening to other readers of Debito.org? Arudou Debito in Sapporo
UPDATE JULY 1, 2009
Hi Blog. It's confirmed. Called Asabu Police Station today (03-3479-0110(代表)) in Roppongi and talked to an officer Teshima. He admitted that yes, they are carrying out urine tests on people. He denied that they were targeting foreigners, but he refused to divulge what sort of criteria they use to select their testees. Separate blog entry on this by midnight tonight. Arudou Debito