mytest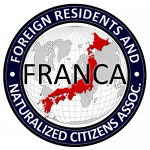 UPDATES ON TWITTER: arudoudebito
DEBITO.ORG PODCASTS on iTunes, subscribe free
Hi Blog.  For the record, here are some of the Mainichi's articles on a recent suicide of a multiethnic Japanese due to classroom bullying.  Uemura Akiko, a Filipina-Japanese grade schooler, was found dead by hanging three weeks ago in an apparent suicide, and evidence suggests that this was after being bullied for her Philippine ethnicity. Given the number of international marriages in Japan, I think we're going to see quite a few more cases like this unless people start realizing that a multicultural, multiethnic Japan is not just something theoretical, but here and now.  We need an official, MEXT and board-of-education approach of zero tolerance towards kids (who are, of course, going to tease each other no matter what) who choose to single people out due to their race or ethnic background.
As submitter JK puts it, "This is why IMO, having a law against racial discrimination on the books is only part of the solution — what is really needed is a mental shift towards creating a culture of racial inclusion.  There is no future for a Japan whose modus operandi is 「出る杭は打たれる」."
Articles follow.  Arudou Debito
UPDATE:  NHK completely ignores issue of Akiko's ethnicity as a source of her bullying in multiple reports.  See Comments Section below.
////////////////////////////////////////////////////////////
Picture of classroom out of control emerges in wake of bullied 6th grader's suicide
(Mainichi Japan) November 5, 2010, Courtesy lots of people
http://mdn.mainichi.jp/mdnnews/national/news/20101105p2a00m0na005000c.html
MAEBASHI — Two weeks since the suicide of a sixth grader in Kiryu, Gunma Prefecture, a picture of a classroom out of control has begun to take shape.
Akiko Uemura, 12, who was found hanged by a scarf in her room on Oct. 23, transferred from an elementary school in Aichi Prefecture when her family moved to Kiryu in October 2008. It was after her Filipino mother visited the school on parents' visitation day in 2009 that Akiko's classmates began commenting on her appearance.
After Akiko began sixth grade this past April, classmates started saying that she smelled bad and asked her if she bathed. Akiko appealed to her parents to let her transfer to another school, saying that she was willing to walk to school no matter how far. Her parents sought advice from the school on numerous occasions, and considered moving elsewhere once Akiko finished elementary school.
In late September, Akiko's classmates began to sit as far away from her as possible at lunchtime despite their homeroom teacher's admonitions to stay in designated groups. According to Akiko's mother, Akiko asked a classmate to eat lunch with her in mid-October, only to be refused.
On Oct. 19 and 20, Akiko stayed home from school. Her homeroom teacher called her at home to encourage her to come to school on the next day, as the class was going on a field trip. On Oct. 21, however, some of Akiko's classmates questioned her about why she only came to school when there was a special event and whether she was otherwise playing hooky, and Akiko came home in tears.
Akiko stayed home from school again on Oct. 22, and when her homeroom teacher visited her home that evening — when her parents happened to be at work — to report on the school's decision to abolish lunchtime groupings, no one answered the door. On Oct. 23, Akiko woke up around 9 a.m. and had breakfast. When her mother looked into her room around noon, she was hanging from a curtain rail by a scarf that she had been knitting for her mother.
No suicide note has been found, but after her funeral on Oct. 26, manga entitled "Friends Are Great!" that Akiko appears to have drawn before her suicide was found. In a letter addressed to Akiko's former classmate in Aichi that was found on Oct. 29, Akiko wrote: "I'm going to Osaka for junior high. So we might pass through Aichi. I'll visit you if I can!"
Meanwhile, the faces of 15 classmates found in a photo taken during an overnight school trip when Akiko was in fifth grade were crossed out with what looked like ballpoint pen, and in response to a question from an autograph book asking what she wanted if she were granted one wish, she had written, "make school disappear."
At Akiko's elementary school, located among farms and new residential areas, the sixth grade students were divided into two homerooms. One classmate said, "There was a group of students who bullied Akiko. She looked really sad when they said things like 'Get of the way' and 'Go away.' No one tried to stop them."
Another classmate said that other students had no choice but to go along with the bullying. "There were a few people who were at the center of the group, and the other students were too scared to defy them. The class was in chaos."
ENDS
////////////////////////////////////////////////////////////
Father of schoolgirl suicide victim says daughter was teased about mom's nationality
(Mainichi Japan) October 27, 2010
http://mdn.mainichi.jp/mdnnews/national/news/20101027p2a00m0na007000c.html
KIRYU, Gunma — A man who says his 12-year-old daughter's suicide was triggered by bullying at school has told the Mainichi that his wife's Filipino nationality may have been one of the reasons for the bullying.
Ryuji Uemura, 50, made the comment on the possible cause of the bullying of his daughter Akiko, who committed suicide in Kiryu, Gunma Prefecture, in an interview with the Mainichi on Oct. 26.
"I think the fact that her mother was a Filipino was also one of the causes of the bullying," he said.
Uemura said that when his daughter was in the fifth grade in 2009, her 41-year-old mother went to her school for a class observation day for the first time. At the time Akiko's classmates teased her about her mother's appearance, and after that she started to be bullied.
The 12-year-old's memorial service was held at a funeral hall in Gunma Prefecture on Oct. 26, with about 90 people from her school and others in attendance. All 38 students in her class attended the funeral, complying with a request from the school.
"We're very sad that she suddenly passed away. We hope she will rest in peace," a boy representing the students said in a speech at the ceremony.
Speaking in a wavering voice, Uemura told participants, "Akiko got lonely and she always said she wanted to make lots of friends. I believe she is being watched over by her classmates today and is happy."
ENDS
////////////////////////////////////////////////////////////
Original Japanese stories
馬・小6自殺:願いは「学校消す」 学級崩壊、孤立深め
毎日新聞 2010年11月5日
http://mainichi.jp/select/jiken/news/20101105k0000m040124000c.html
群馬県桐生市の市立新里東小6年、上村明子さん(12)が自宅で首つり自殺をしてから間もなく2週間。「臭い、あっち行け」。一部の同級生からそんな言葉を投げつけられていた彼女は、6年の2学期になると給食も独りで食べるようになっていた。担任がほかの児童に決められた席で食べるよう指導しても状況は変わらなかったという。両親や学校関係者の説明を基に過程を振り返ると「学級崩壊」の中で孤立を深めていった彼女の姿が浮かぶ。【喜屋武真之介、塩田彩、鈴木敦子、角田直哉】
明子さんの家族は派遣社員の父竜二さん(50)と母(41)、小4の妹(10)。家族によると、父親の仕事の都合で転居を重ね、08年10月に愛知県から新里東小に転校した。4校目の小学校だった。
■         ■
09年4月 5年生に進級。父親によると、フィリピン出身の母が授業参観に訪れてから一部の同級生に容姿の悪口を言われるようになった。
今年4月 6年生に進級。「臭い」「風呂に入っているのか」などと言われるようになり、両親に「どんなに遠い学校でも歩いて行く」と転校を訴えるようになった。両親は学校側にたびたび相談し、中学進学を機に引っ越すことも考えていた。
9月18日 運動会。以後、明子さんのクラス(児童数39人)では授業中に児童がふざけたり、私語にふけるようになった。
同28日 担任(40代の女性教諭)は席の間隔を広げれば私語などがやむと考え、縦8列の席を6列に減らした。しかし児童たちは給食時、給食の班(5人程度)ではなく、席を移動して友達同士で食べるようになり、明子さんは孤立した。
10月14日 担任は校長らに相談の上、再び席替えを実施。給食の班替えも行った。
同18日 再び明子さんが給食で孤立するようになった。
母親によると、勇気を出してクラスメートに「一緒に食べよう」と頼んだことがあったが「また、今度ね」と断られたという。
同19日 明子さんが学校を欠席。
同20日 再び欠席。担任が「あすは社会科見学があるから、出てくれるかな」と電話をする。
同21日 社会科見学に出席した明子さんは一部の同級生から「なんでこういう時だけ来るの」「普段はずる休み?」などと言われ、泣きながら帰宅。
同22日 再び学校を欠席。学校側はこの日、給食の班を廃止。全員を黒板に向かって食べさせた。夜、担任が上村さん宅に報告に行ったが、共働きの両親は留守で、インターホンの呼び出しに返事はなかった。
同23日 明子さんは午前9時ごろ起床、朝食を食べた。正午ごろ、母が部屋をのぞくと、母のために編んでいたマフラーをカーテンレールにかけ、首をつっていた。
■         ■
明子さんの遺書は見つかっていない。しかし10月26日の告別式後、自殺直前に描かれたとみられる漫画が自宅で見つかった。タイトルは「やっぱり『友達』っていいな!」。同29日に見つかった愛知の元同級生にあてた手紙には「中学になったら大阪に行くんだ。だから愛知県を通るかもしれない。できたら会いに行くね!」とつづられていた。
一方、自室に残されていた5年の林間学校時の集合写真には、同級生15人の顔にボールペンの先のようなもので「×」印がつけられていた。「もしもひとつだけ願いがかなうなら?」との質問が書かれた市販のプロフィル帳には「学校を消す」と書かれていた。
明子さんの小学校は学区内に農村と新興住宅地が混在する。6年生は2クラスだけで、児童の一人は「上村さんをいじめるグループがあった。上村さんは『ちょっとどいて』『あっち行って』と言われ、悲しそうな顔をしていた。注意する人はいなかった」。別の児童はこうも言う。
「いじめの中心になる子が何人かいて、ほかの子は何をされるか分からないから逆らえない。クラスはバラバラで学級崩壊みたいな感じだった」
ENDS
////////////////////////////////////////////////////////////
桐生・小6自殺:同級生が母の悪口 いじめのきっかけか
毎日新聞 2010年10月27日
http://mainichi.jp/life/edu/news/20101027k0000m040121000c.html
群馬県桐生市立新里東小6年、上村明子さん(12)が自殺し、父竜二さん(50)が「学校でのいじめが原因」と訴えている問題で、竜二さんは26日、毎日新聞の取材に「母親がフィリピン人であることもいじめの原因の一つだと思う」と述べた。
竜二さんによると、明子さんが5年生だった09年、母親(41)が初めて授業参観に訪れた。その際、明子さんは同級生から母親の容姿について悪口を言われた。その後、いじめられるようになった。
一方、明子さんの告別式が26日、同県みどり市の斎場で営まれ、学校関係者ら約90人が最後の別れを告げた。同じクラスの児童38人も学校の呼びかけに応じ、全員が参列した。
児童代表の男児が「突然亡くなってしまってとても悲しい。安らかに眠れるよう願っています」と弔辞を述べると、竜二さんは「明子は寂しがりやだったので、友達をたくさん作りたいといつも言っていた。今日は学校の同級生に見守られ、喜んでいると思う」と声を震わせながらあいさつした。【塩田彩、角田直哉】
ENDS