mytest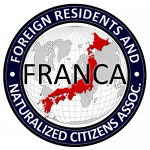 UPDATES ON TWITTER: arudoudebito
DEBITO.ORG PODCASTS on iTunes, subscribe free
Hi Blog.  As I shift the focus of Debito.org to how NJ residents are being bashed in Japan post 3-11 despite their best efforts, it's first prudent to start giving an example or two of how NJ are actually trying to help.  Others who are similarly helping out are welcome to submit their stories here either by email (debito@debito.org) or as a comment below.  Well done, James.  Debito
/////////////////////////////////////////
Report on the Miyagi trip this past Sunday after our Saturday fundraising efforts.
By James Gibbs. April 1, 2011
After holding a fundraising event on Mar.26, the following day we delivered donated items along with a fully-loaded van of food and clothes to Onagawa next to Ishinomaki City, which is just north of Sendai in Miyagi Prefecture. I've made the following brief report on the trip along with first-hand observations on the situation and suggestions for future assistance as I know everyone is wanting to do something to help.
We collected three boxes or donated items from guests. The food preparer, Paul, had stayed in the kitchen Saturday night rather than come to event and prepared 30kg of shephard's pie meat/vegetable mix for the trip. We spent about Y60,000 on food, which was mostly crates of fresh vegetables, fruits, 10 cases of canned coffee, and 20kg of ready to eat meat including spiral hams along with other items and another Y15,000 on accessories like paper plates, bowls, chopsticks, plastic glasses, soap, cleaning alcohol, paper towels, toilet paper, plastic bags, etc.
Early Sunday morning I drove to Maple English School in Shinurayasu where the students had gathered about ten large boxes of clothes, diapers and other supplies. With the van loaded front to back all the way to the ceiling and riding low on the back tires from the weight, I set out for Miyagi with a long-time friend, Ian Cunnold, who runs Maple English School. Our destination was Onagawa Houiku Senta (Onagawa Public Health Center) in Onagawa, which is next to Ishinomaki City, in Miyagi Prefecture. This is a small fishing village that had been mostly destroyed. A Maple student, who was the main organizer of the school's boxes, had a relative in that particular facility and had requested us to visit there. Thus, it was selected among the hundred or so evacuation facilities. Depending on their needs we were going to unload there or move on to another facility.
Upon arrival at about 5:00p.m., the administrators, who did not know we were coming, were very happy to see us and receive the supplies. They very warmly invited us in for dinner, which was very simple but sufficient and satisfying. They also asked us to stay the night before returning to Tokyo. Roads were a little bumpy and maybe lacking street lights so we were quite happy to accept their offer. It was very cold but we had brought sleeping bags and managed to get some sleep. Our Plan B had been to sleep in the van if necessary.
At 7:30 the following morning I was awakened by a rather rough earthquake and another tsunami warning. It was an eerie feeling while lying horizontal in a sleeping bag in an evacuation center on a hill overlooking total devastation in Onagawa on one side and Ishinomaki on the other side. Later I learned that there was a nuclear power plant almost around the corner, but it was not the one having trouble. Another irony occurred when I also later learned that Onagawa/Ishinomaki was home port to some whaling ships. Driving back it was a comforting thought that we were able to make a good impression of foreigners with these people. Personally I'm not a big fan of whaling, but I stop short of militantly telling people they have to stop their livelihood. I just hope for a more moderate gradual solution to that issue.
There were about 1,500 people in three buildings at that evacuation facility. All things considered the mood among the people we met was upbeat and cheerful, but we heard that some people were starting to get irritable as the situation would tax anyone's spirits. One young lady we spoke with described having water rushing into her car and barely escaping with her life. Her family was all safe, but two of her friends were missing and two other friends had family members missing. At one point another lady in the office was having an emotional break down, crying and retelling her ordeal as an administrator held her in her arms.
About the supplies and the need for things: There was already plenty of food, water and clothes at this shelter along with lots of cooking equipment and several large human-size gas tanks. But the food was mostly rice, dried and canned items. The kitchen staff was very excited about every other box we opened. Some things were needed and others were not needed. They were particularly happy to see the fresh fruit and vegetables, hams, shepherd's pie mix, orange juice, paper plates, chopsticks, etc. while they said they had plenty of rice, canned foods and most of the clothes they needed. We asked them to distribute the unneeded items to the other shelters and they said they would.
My overall impression of the situation was that very basic things were needed the first week, while at the two-week mark (when we arrived), those things were in supply while more fresh items like fruits, vegetables, meat, juices, milk, eggs, etc. were needed. With the roads open and gas shortages ending, supply lines should start flowing with no real shortage of things at the three-week mark. Therefore if you are thinking about sending anything by takyubin, please do so only after contacting one of the honbu centers and after confirming their specific requests. It seems that a surplus of things is starting to accumulate and cash donations to the Red Cross might be more useful as they can probably better manage distribution.
People were just barely starting to clean up with the removal of debris. Probably the next several months will involve clean up followed by the start of rebuilding this summer. Therefore my advice to people who want to help is to send cash donations (rather than items) to the Japan Red Cross and specifically to their fund for cash payments for survivors.
Volunteers will likely be needed for debris removal and rebuilding but please find an established group for such participation before going down there to volunteer. I am still looking for a proper organization that can introduce evacuees with people who can offer their apartments as I think this would be a very effective way for individuals to help. If anyone can recommend such a bulletin board or organization please let me know.
I would also like to add that I think the government deserves an A or an A- for their handling of the tsunami relief. There was about a 50km section of road around Fukushima that had been ripped apart in 30 or 40 places with quick spot paving done, which were minor speed bumps. The fast repair of these roads was short of a miracle. Gasoline was supplied and available on the highway with only moderate lines and in the tsunami area albeit with longer lines. The police and self-defense forces were everywhere and blocking people without proper business from entering. Without any documentation the police gave us a permit and let us enter after we said we were bringing supplies. There was no bureaucratic interference at all. There was no highway charge for the Tokyo to Sanriku trip when we exited the highway. On the way back we showed our permit from the police and again there was no highway charge. This was a very pleasant surprise as we had spent considerably more on the food than the money we collected. The roads were open, and even the neighborhood grids in the tsunami area had been cleared. The shelters had food, water and blankets, and people were being taken care of. It was very clear that a lot of people had been working very hard. Everything went as it should have. All of this was no small accomplishment for the government to manage, and it should receive some credit.
Please note that these are personal observations from the area we visited and the Onagawa shelter complex. The actual situation in different areas may vary.
There were four or five people who contributed extra money and a lot of supplies, which helped make the delivery possible. It really was a group effort with a lot of people coming together. The needs up north are massive, and our delivery on Sunday was only a drop in the bucket. But there tens of millions of people in Japan who are doing things and hundreds of millions, including overseas assistance. With everyone doing a little it will surely add up to make a big difference and help the people in Tohoku recover.
I know there are so many people out there who want to do something to help. I hope these personal first hand observations will help people in better directing their donations and assistance.
ENDS