mytest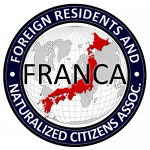 UPDATES ON TWITTER: arudoudebito
DEBITO.ORG PODCASTS now on iTunes, subscribe free
Hi Blog.  I didn't do an update yesterday for a good reason — I was really quite overwhelmed in Edmonton.  Went to an excellent dentist on Tuesday, who saw a lot of work to be done and brought me back Wednesday and Thursday for three appointments of ultrasound and scaling (removal of buildup on teeth), one more appoint for x-rays (three, one that spins around your mouth) and some probing for cavities, one more for a periodontal check (I'm clear of it, but definitely have gingivitis), then two more appointments for replacement of fillings (four) and filling new cavities (five — one tooth was so bad in the back they had to remove about 60% of it above the gumline, since the decay had gone around an old filling and spread throughout underneath — I didn't even have a toothache).  All manner of facial dams were constructed
and new types of novocaine, ones that don't look like horse needles going in, were administered.  It wasn't a comfortable experience, to be sure, but it wasn't painful (I had a tooth pulled at age 7 or 8 — that set me on the straight and narrow when it comes to cleaning my teeth assiduously; five cavities at once were the first fillings I've had in about fifteen years.)  And all told, I spent about 9 and a half hours in the dentist chair.  Boy my mouth feels awful, but my teeth feel good (so good I think I'd rather take my food intravenously for awhile).
But why is this a Debito.org issue?  Well, tangentially it is, since dentistry I consider to be a very lagging science in Japan (not ten years ago I had to search hard just to find a dentist in Sapporo who would wear gloves!  That's something that sends tremors amongst my overseas dentists when I tell them).  Case in point:  Just look at the awful bridgework you see in old people around you (and full dentures are not at all uncommon — both my ex-parents in law had them).  Some of my students even today come to class with very inflamed sides of their mouth (some meat or seafood stuck in their teeth they just can't dislodge with the ubiquitous toothpick), and when I recommend floss they say they've never even heard of it!
I'm told (and I can't substantiate right now; Debito.org Readers, douzo) that in Japan's medical exam system, people get licensed for particular practices depending on their scores.  The people on the bottom go into dentistry.  That rings true to me, anyway.  My last teeth cleaning (in Japan) was about five years ago — and it was so bad (the doc wore gloves but a very stained smock) that they gave me an ultrasound (no scaling below the gums afterwards), then a flossing — and snapped the floss on what was left behind.  I told them to start again.  Cost 3000 yen all told.  Got what I paid for.  No doubt the black calculus that my dental hygienist scraped out (and proudly showed me a huge fleck of) was missed back then.  Ugh.
So, how are other people's experiences with dentistry in Japan?  Anyone know a good periodontist — if dentistry in Japan even specializes that far?  Floor is open to discussion.  Arudou Debito in Edmonton