mytest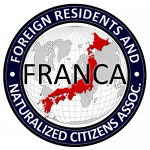 Hi Blog. This is not a "NJ issues"-specific post today (although issues of criminal justice ultimately affect everybody, except maybe bent cops). But this short article on a presentation, regarding the aftermath of the famous 1948 Teigin Bank Poisoning Incident (where a bank robber posed as a doctor, told everybody that there had been an outbreak of dysentery, and to take medicine that was actually poison; themes of Milgram's Experiment), calls into question the use of the death penalty not as a preventive deterrent or a form of Hammurabian justice, but as a weapon during interrogation.  I have brought up issues of "presumption of guilt" (where the accused has to prove his innocence, despite the Constitution) here before.  This too-short article is still good food for thought about the abuses of power, especially if governing life and death.  Arudou Debito in Sapporo
=============================
Legal system defect makes presumed innocence a joke: gallows foe
By KEIJI HIRANO
Kyodo News/The Japan Times  Thursday, Jan. 29, 2009, courtesy of JB
It's easy to wrongfully charge innocent people under the legal system because the principle of presumed innocence is a mere slogan, according to a prominent campaigner against the death penalty.
"People sometimes admit to offenses they did not commit because if they continue to deny guilt, they will not be released on bail after their arrest and indictment," Yoshihiro Yasuda, a Tokyo-based lawyer, told a Monday symposium in Tokyo. "And they cannot be acquitted unless their lawyers completely prove their innocence."
The symposium was held on the 61st anniversary of the Teigin Incident, the most notorious case of mass poisoning in postwar Japan, in which the adopted son of a late death-row inmate is still seeking a retrial to clear the convicted killer's name.
The case, in which 12 people were fatally poisoned, occurred at a Teikoku Ginko (Imperial Bank) branch in Tokyo on Jan. 26, 1948. An award-winning painter, Sadamichi Hirasawa, was sentenced to death, but died of natural causes in prison at the age of 95 in 1987 while still proclaiming his innocence.
His son, Takehiko, has filed a 19th petition for a retrial, which is pending at the Tokyo High Court. Yasuda believed this structural defect in the legal system remains, 61 years after the Teigin Incident.
"The death penalty is a 'weapon' for investigators. They could tell suspects, 'You will be hanged if you do not admit to the charges,' " he said.
As for the Teigin case, more than 30 justice ministers refused to sign the execution order, and Yasuda told the audience of about 50, "They must have had concerns over the possible discovery of the real culprit, but they refused to release Hirasawa to save the 'honor' of the legal system."