mytest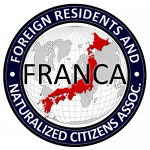 Hi Blog. Language ability is being increasingly used by more types of businesses nationwide as a means to refuse NJ service. As we saw last week, insurance agencies (such as AXA Direct Insurance) are rejecting NJ for not enough language (however determined). Now consider Shounan Shinkin Bank in Chigasaki, near Tokyo. Forwarding with permission and anonymized.  Arudou Debito in Sapporo
============================
On Oct 28, 2008, SR wrote:
Dear Dave, I am writing this to let you know of an incident we had with one of our new teachers living in Chigasaki and Shounan Shinkin bank, a local bank in Shounan area.
It is an important issue for all foreigners here who are small business owners and in general foreigners living in Japan, especially in Chigasaki.
I am an owner of a small English school in Chigasaki and have nearly 50 students. I also have quite a few teachers, mostly foreigners from here and there who live in Chigasaki. They are all here for a pretty long time, married and have their Japanese families here.
We have recently employed a new teacher for one of our classes, a foreigner, who is originally from Hong Kong but brought up and educated in the US.
We had asked her to open a bank account in Shounan Shinkin Bank where we all have our accounts; the school account as well as the employees' accounts.
She had been there 2 times with her parents in law (both Japanese) but Shounan Bank and their dep. manager had rejected her request and DID NOT open her bank account! The reason is "she doesn't speak Japanese and she can't read it" (日本語が読めない、理解できない) Is that a good enough reason not to have a bank account??? If yes, please stop reading here…
But, most of our teachers and I have a limited knowledge of kanji; when it comes to official documents, we do need help from our Japanese families and friends but we still managed to open accounts there!!!
We contacted the Financial Service Agency (金融庁)to see what they think, and they have told us it is totally absurd but there is nothing they can do! Then, we contacted the Shounan Shinkin honten and they confirmed their 日本語が読めない、理解できない rule.  After a short exchange of opinions and requests between the main office and my Japanese staff, they promised to apologise and open our teacher's account. She won't though!
When I went to the bank to close down my accounts, I had a long chat with the department manager. I asked him to show me the written form of their rule but they didn't have it, or wouldn't show it. But, he did promise to apologise to our teacher and her family… I'm not really sure he thought it was a right thing to do… it seemed as if he was under big pressure…
All in all, the situation had made me very angry… I have never had this kind of experience in my 13 years in Japan
We all know a lot about Japan and the Japanese people, their customs, culture that we all have to accept if we want to have a life here, but we also know about their attitudes and insecurities when it come to dealing with foreigners. I wish we could do something to change this… Best regards, SR
ENDS