mytest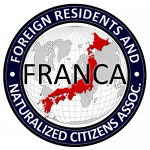 Hi Blog.  I'll be speaking at the Japan Association for Language Teaching (JALT)'s annual conference this weekend in Tokyo.  "The Professionalism, Administration, and Leadership in Education (PALE) JALT SIG — What's Up, and What's Next?"  
9:15 – 10:55 AM Sunday Nov 2 in Room 511 (I'm not too happy about the early hour, either).  
Download my powerpoint presentation here.
If you'd like to find out more about or join our PALE SIG Group (more information on them here), please come to our Annual General Meeting on Saturday Nov 1 in Room 511, 5:25 – 6:25.  Otherwise, come down to the SIG tables in the general commons.  I'll be there most of the time selling books and chatting (our table's always the most fun, anyway).  
See you there!  Arudou Debito in Sapporo