mytest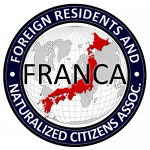 Hi Blog. Updating older issue about Narita Customs lacing NJ bag with drugs to test their dogs. Narita originally said it was one bad egg. Kyodo reports that it's definitely not an isolated incident. Amazing what people think they can get away with… More on that in my next Japan Times article next Tuesday. And read all the way to the end of the article for a bonus irony. Arudou Debito in Sapporo
==============================
Customs say officers have planted drugs in unwitting travelers' bags 160 times for training
Kyodo News/Japan Today Monday 30th June, 03:36 PM JST
Courtesy of Adamu and Max
http://www.japantoday.com/category/national/view/customs-say-officers-have-planted-drugs-in-unwitting-travelers-bags-160-times-for-training
NARITA —Three customs officers have planted packages of cannabis resin in the luggage of travelers arriving at Narita International Airport outside Tokyo without notice a total of 160 times since last September to train drug sniffer dogs, Tokyo Customs said Monday.
Disciplinary actions have been taken against the three officers and nine senior customs officials as such acts are banned under Tokyo Customs' in-house rules.
Among the three was a 38-year-old customs officer who planted cannabis resin in the luggage of a traveler from Hong Kong earlier this year.
The officer failed to retrieve the resin before the traveler got his luggage and left the airport on May 25. The following day, Tokyo Customs recovered the 120 grams of resin at a Tokyo hotel where the traveler was staying.
The officer, who has been found to have planted drugs in travelers' bags 90 times, has been suspended from duty for three months in a disciplinary action.
A 10% salary cut for three months has been imposed on two other customs officers who also planted packages of cannabis resin in travelers' luggage 10 and some 60 times, respectively.
The head of Tokyo Customs was among the nine senior officials who were also given pay cuts and warnings.
Tokyo Customs said it has banned its officers from putting drugs in travelers' luggage without notice for the training of sniffer dogs.
ENDS
=========================
Now check out this irony. What an odd dovetail:
=========================
Japan's candidate elected to top post of world customs body
Japan Today Sunday 29th June, 12:02 AM JST
http://www.japantoday.com/category/business/view/japans-candidate-elected-to-top-post-of-world-customs-body
BRUSSELS —
A candidate fielded by Japan for the top post of the Brussels-based World Customs Organization won an election on Saturday, becoming the first Asian chief of the body that promotes harmonization of customs procedures worldwide.
WCO Deputy Secretary General Kunio Mikuriya, 54, a former Japanese Finance Ministry official, beat eight other candidates to succeed Secretary General Michel Danet of France, whose term will expire at the end of 2008.
=========================
ENDS
Wonder what his first move will be in regards to this? Debito