mytest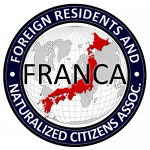 ANNOUNCEMENT for REFUGEE FILM FESTIVAL, June 20-27, 2008, Tokyo. 
Courtesy of Kirill Konin, UNHCR, Tokyo
RFF brings a new collection of feature and documentary films on forced migration.
For more information on the timetable and film program
visit http://www.refugeefilm.org  
FREE ENTRY FOR THE FESTIVAL
The Refugee Film Festival.
In celebration of World Refugee Day on the 20th June 2008, UNHCR and Japan for UNHCR proudly present the 3rd Annual Tokyo Refugee Film Festival.
The Tokyo Refugee Film Festival is becoming a vital component of UNHCR's year round action plan to raise awareness of the plight and triumphs of the world's 33 million refugees and internally displaced persons.
A select array of films from across the globe gives voice to seldom-heard stories of hope, despair and resilience. In line with World Refugee Day's theme for this year, the festival draws attention to the human side of refugees.  28 feature and 16 short films with 15 premieres in Japan during one week at five venues in Tokyo. International and Japanese filmmakers attending.  
Building on the success of the first two festivals in Tokyo, this year's festival will showcase a promising new lineup of award-winning features and documentary films.  Opening film is War/Dance, The Academy Award nominee for Best Documentary.
Film screenings will be followed by discussions and Q&A. Come and witness stories of strife, courage and human resolve!
Hope to see you at screenings.  Feel free to invite colleagues/friends.
Regards:
ENDS