mytest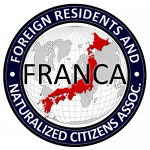 UPDATES ON TWITTER: arudoudebito
DEBITO.ORG PODCASTS on iTunes, subscribe free
Hello Blog.  I'm going back to vacationing Debito.org.  Originally, I said that I would be doing so until April.  I broke that promise to myself because of the emergency — an unforeseen perfect-storm crisis of earthquake-tsunami-nuclear accident — that has plunged my country into debilitation on many levels.  However, I'm going back into hibernation and a much-needed break.  It's been tough blogging about this event.  It has brought out the worst in some of the most loyal and supportive Debito.org Commenters, who have decided to impugn my very character, despite the fact I'm doing what I've always done:  raised issues that were on my mind and that I thought deserved attention and discussion.
My fundamental attitude towards the Fukushima Crisis:
We as a people were always promised by The State that nuclear power was safe.  The promise was for full containment of dangerous materials and zero emissions of radiation.  Zero.  That promise has been broken.
I am not one to compromise on this because of the nature of radiation.  I don't care how many millisieverts are a tolerable level or are equivalent to a chest X-ray etc.  Or how many millisieverts per hour are now an acceptable dose, since radiation exposure is a cumulative process (and especially since The State feels it can adjust the minimum tolerable levels for its workers out of mere political exigency).
We have been kept largely ignorant of the process and the dangers of nuclear power for generations.  Even now, we been kept in the dark about this very crisis as it unfolded.  It has led to us filling the information gaps ourselves, often with speculation instead of sufficient data to make an informed decision about how to react to the nuclear reactions.
This is not what we as a people signed up for.  I will not compromise with anything other than zero emissions because that necessarily leads to matters of degree, sliding scales, and dangerous tendencies towards compromise, as our land and food chain becomes irradiated for who knows how long.
Based upon that attitude, I raised issues that were on my mind on Debito.org, and as always offered a venue to minority and contrarian voices.  I have done this for decades.  There was nothing uncharacteristic about that.
This time, however, people who were otherwise level-headed commentators here over the years went out of their way to impugn my character — no longer restricting disagreements to the points raised — personally accusing me of trying to hurt people and scaremonger, even hawk books.
Usually I can take it — there are people out there who hate the fact that I still draw air; but I don't expect a fair hearing from them.  But when it comes from otherwise rational people in irrational times, sorry, but that hurts.  I feel the need to go back to my break.
I am trying to help.  Always have.  But this crisis is affecting us all on some level and in many ways unpredictably.  But Debito.org is not nuclear fallout, and I resent it being treated as such.  The criticisms in my view should be directed at The State and the organizations that allowed people like TEPCO, once again, to get us into this mighty fine mess.
May people find the sense to level their sights on them instead, elsewhere, instead of shooting the messenger.
Arudou Debito