mytest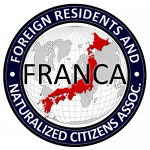 UPDATES ON TWITTER: arudoudebito
DEBITO.ORG PODCASTS on iTunes, subscribe free
Hi Blog.  If you needed further evidence of already preternaturally-bigoted Tokyo Governor Ishihara's creeping senility, get a load of this:
////////////////////////////////////
The Japan Times Wednesday, March 16, 2011
Ishihara sorry for quake gaffe
Kyodo News
Tokyo Gov. Shintaro Ishihara apologized Tuesday for his remark that the devastating earthquake and subsequent tsunami last week represented "divine punishment" of the Japanese people who have been tainted with egoism.
"I will take back (the remark) and offer a deep apology," Ishihara said, adding that he should have thought about the feelings of the victims.
Miyagi Gov. Yoshihiro Murai showed displeasure with Ishihara, telling reporters he hopes the Tokyo governor will consider the people affected by the disaster.
"Japanese politics is tainted with egoism and populism. We need to use tsunami to wipe out egoism, which has rusted onto the mentality of Japanese over a long period of time," Ishihara, who is seeking re-election for a fourth term on April 10, told reporters Monday. "I think (the disaster) is 'tembatsu' (divine punishment), although I feel sorry for disaster victims."
///////////////////////////////
石原知事「津波は天罰、我欲を洗い落とす必要」
http://www.yomiuri.co.jp/politics/news/20110314-OYT1T00740.htm?from=y10
東京都の石原慎太郎知事(78)は14日、東日本巨大地震に関連し、「津波をうまく利用して『我欲』を洗い落とす必要がある」「これはやっぱり天罰」などと述べた。
石原知事は同日午後、都内で「震災に対する日本国民の対応をどう見るか」と報道陣に問われ、「スーパーになだれ込んで強奪するとかそういうバカな現象は、日本人に限って起こらない」などとした。さらに親が亡くなったことを長年隠し年金を不正受給していた高齢者所在不明問題に言及し、「日本人のアイデンティティーは我欲になった。政治もポピュリズムでやっている。津波をうまく利用してだね、我欲を1回洗い落とす必要があるね。積年たまった日本人の心のアカをね。これはやっぱり天罰だと思う」と語り、「被災者の方々はかわいそうですよ」と続けた。
その後の記者会見で「『天罰』は不謹慎では」と質問が相次いだが、石原知事は「被災した方には非常に耳障りな言葉に聞こえるかもしれませんが、と言葉を添えている」とした。
(2011年3月15日06時18分  読売新聞)
///////////////////////////////////////
COMMENT: This from a man who claimed in public a decade ago that foreigners in Japan would riot in the event of a natural disaster (er, such as this one?) and that the SDF should be deployed to round them up — and also questioned the kokutai loyalties of citizens who have foreign roots.  It seems this time, by issuing an unusual retraction (you think he'll ever retract the foreigner riots claim now that it hasn't happened?), he realized that this particular Senior Moment was going too far.
But this old fool has long lost the mental software governing prudence befitting a person in high office.  For a milder (but concrete) example, check out this video, where Ishihara gets all snitty because he was trying to make another speech about how the world was not going the way he wants it (when asked to offer a few seconds of encouragement to runners in this year's Tokyo Marathon on February 27). Watch to the very end where you hear him characteristically grumbling about being cut off mid-rant:
(click on the link above to open video, courtesy Dave Spector)
Yet, as you read above, this 78-year-old is running once again for the Tokyo Governorship!
Some societies have a built-in conservative bent, but if the Tokyo electorate puts this decrepit bigoted coot back in office for yet another term, I will fear for the sanity of the Tokyo public.  We have mandatory retirement ages for Japanese bureaucrats.  We've even enforced them on some politicians (cf. former PMs Miyazawa and Nakasone, who were eliminated in 2003 despite re-election thanks to the LDP introducing an age limit of 73).  I think we should have them enforced in this case as well.  We need people who not only do not live in the past, but also live on this plane of existence.  Arudou Debito