mytest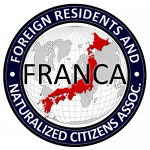 Hi Blog.  Something I saw in The Economist this week raised an eyebrow:
==========================
The Beijing Olympics
Five-ring circus
Jul 24th 2008
From The Economist print edition
News from the forbidden Citius, Altius, Fortius
http://www.economist.com/world/asia/displaystory.cfm?story_id=11792915
FOREIGNERS deemed potential protesters are being kept out of China during the Olympic games (August 8th-24th). Beijing is ringed with police checkpoints to keep troublemakers at bay. But the authorities have named three city parks where demonstrations, in theory, will be allowed. They are well out of earshot of the main Olympic venues and police permits will be needed (five days' notice required). Chinese rules ban any protest that threatens public security or social stability. This is routinely used to block any demonstration that citizens have the temerity to propose.
=========================
COMMENT:  Er, all of these things happened in Japan (in one form or another) before and during the G8 Summit in Hokkaido this month (not to mention all G8 Summits over the past decade, not just Japan, although Japan's security spending is several times greater than the others).  
Agreed, this isn't a nice thing for China to do, but why isn't The Economist (and other media) writing about things like this happening in Japan?  Is it just easier to zero in on China because it's historically redder?   Or is the G8 just something that merits the extra security, oh well?
Sources start here.  Arudou Debito in Sapporo