mytest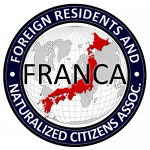 Hi Blog. Concomitant to my recent assertion that the world media is waking up to how much of a useless gathering, if not an outright scam, these G8 Summits are, let's collect some articles on this blog entry demonstrating as such. Feel free to add articles in the comments section below, only please take care to include the name of the media publication, date, full text of article, and link. Thanks. Arudou Debito in Sapporo
Kicking off with the Financial Times, London:
—————————
Pipe dreams and cigar smoke
Published: July 10 2008 03:00
http://www.ft.com/cms/s/0/dbb1d1bc-4e16-11dd-820e-000077b07658.html
For proof that the G8 has outlived its usefulness, one need look no further than the inability of the world's richest democracies to forge an agreed global strategy for tackling climate change. The refusal by China and India to endorse its proposed cuts in carbon dioxide emissions renders this week's G8 summit in Japan pointless. Any notion a club of eight nations could run the world – never plausible – is now so discredited as to call into question the value of all its declarations.
World leaders have since Monday talked about global warming, rising food and oil prices, African poverty and the financial strains of the global credit squeeze. But what use is a "shared vision" of cutting carbon emissions without the endorsement of the developing world's fastest-growing and biggest polluters? How is it possible to pronounce on inflation and try to tame soaring oil prices without the involvement of Saudi Arabia, the world's biggest crude oil producer? And who in the G8 has the influence or power to isolate Zimbabwe's Robert Mugabe, when no African nation is present?
The G8's problem is that it has become so divided and poorly led that its annual summits have deteriorated into little more than photo opportunities and exercises in drafting bland communiqués.
The severity of the current financial crisis only emphasises the G8's impotence. The world has changed beyond recognition since the original group was formed more than 30 years ago to discuss economic policy. Financial markets are much deeper and the flows between asset classes have grown more complex. The G8's influence over the markets has diminished with the power of its finance ministers to move them. Moreover, any discussion on exchange rates, where governments and central banks can still be effective, is doomed to be unproductive while China stays a non-member.
The answer lies in reform of the club rather than abolition. A talking shop for like-minded democracies – as the G7, minus Russia, was – serves a purpose. But it cannot be a steering group for the world. Reducing membership to the econ-omic superpowers – US, EU, China and Japan – would be divisive. Instead, it should be extended to fast-growing Brazil and India as well as China. A "G12" of the largest economies would include Spain and ensure nobody was ejected. It would have the virtue of covering more than 70 per cent of global GDP. Chinese ambivalence towards membership reflects fears it will be criticised at summits. But if Beijing wants to project its influence and act in concert with other nations, this is a risk worth taking.
ENDS
==============================