mytest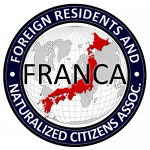 Hi Blog.  Since today, July 8, is the only real working day the G8 Summit leaders have in Toyako, Hokkaido, I thought it timely for a quick report from the streets of Sapporo, 70 kms away as the crow flies, about the security measures and their effects on us residents.
Between 3 and 5PM this afternoon I cycled around the environs that were listed as "limited" (kisei) in terms of access–the areas between Sapporo Station and Susukino, and the length of Odori Park.  Yes, there were cops (sometimes several) on every corner (see photos below).  Yes, there were checkpoints and riot police and paddy wagons and cop cars with lights flashing and street lanes appropriated for checkpoints.  But the good news is that this was not the same as the World Cup 2002, when cops' zeal to catch "hooligans" meant stopping anyone foreign-looking several times a stroll down the street.
No, the cops (mostly from Osaka on duty this time, with some Shizuoka mixed in) did not act threateningly, or look tense, or even give me more than a second glance as I took pictures of their security measures with my keitai and zipped about in shorts and a t-shirt.  There was even some sort of heavy-duty meeting taking place at the Hokkaido Government building, yet pedestrians were not cordoned away and I could even walk my bike around the footpath provided by security.
I was not stopped once.  Bravo.  And protesters (one extreme rightist on a megaphone, one clutch of Falun Gong members showing gory photos of how the Chinese government had mutilated their members) were not surrounded and cordoned off by police in hermetically-sealed phalanxes, as a reporter told me he witnessed yesterday with a different downtown demonstration.  Even a right-wing soundtruck patrolled the streets, basking in the glow of attention downtown, with no police escort (i.e. business as usual).  Seems like I missed the bigger protests downtown yesterday and the day before (I was in Niseko on business).
Of course, all is not daisies stuck into gunbarrels.  Every single NJ reporter I talked to the course of this week had been ID-checked by plainclothes police once exiting baggage claim at Chitose Airport (same as I had been two weeks ago), and they confirmed that the police were only targeting foreign-looking people from the plane (their plainclothes cop freely admitted as such).  So racial profiling continues apace.
Domestic business has really suffered from all this security (I find that many Japanese are really quite nervous about cops–rightly so, to my mind–and prefer to stay away from where they prowl), as clerks at Yodobashi Camera and other shops and businesspeople around town and in Niseko admitted with a shrug.  Our local post office even had notice up that mail would be delayed a day or two due to the Summit (see below).   Roads are with lighter traffic all around this part of Hokkaido, even if they are not fortunately blocked off.  I think people are just waiting for the whole damn thing to finish. 
Now then, after all this time, effort, extreme expense, and inconvenience, let's hope our leaders can actually accomplish something worth writing about in the history books at this Summit.  Arudou Debito in Sapporo
Some snaps of the events downtown: