mytest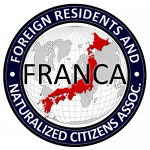 Hi Blog.  Just heard yesterday that Charles Jenkins, long-suffering veteran of North Korea (who got a very harsh life after defecting from the US military from South Korea, before I was even born!), just got his Permanent Residency (eiuuken) in record time (a coupla weeks).  And with fewer years spent here (four) than the average applicant (generally five years if married to a Japanese, ten if not married).  With personal consideration from Justice Minister Hatoyama.
Congratulations Mr Jenkins.  Seriously.  I'm very happy you can stay here with your family as long as you like, and may you have a peaceful and happy rest of your life out on Sadogashima.  
But I wish the often strict procedures given other applicants could have applied to him as well.  Again, as with the case of Fujimori (who was "naturalized" in about the same amount of procedural time) and certain sports figures, politics keeps infiltrating the application process for assimilation.  Inevitable, some might say, but still a shame when there are people as eminently qualified as Mr Jenkins also being refused.  More on that here from the Japan Times.  Arudou Debito in Sapporo
===========================
ジェンキンスさん、永住許可へ…鳩山法相が指示
7月11日12時36分配信 読売新聞
http://headlines.yahoo.co.jp/hl?a=20080711-00000019-yom-pol
Courtesy of oogu
 鳩山法相は11日午前の閣議後の記者会見で、北朝鮮による拉致被害者の曽我ひとみさん(49)の夫、チャールズ・ジェンキンスさん(68)の永住を許可するよう、同日、入国管理局に指示したことを明らかにした。
 入管は同日中にジェンキンスさんに連絡し、ジェンキンスさんが入管を訪れれば永住が認められる運びだ。
 ジェンキンスさんは曽我さんの配偶者として在留資格があるが、3年ごとの資格更新が必要なため、6月24日に東京入国管理局新潟出張所に永住許可を申請していた。通常は「許可までに数か月かかる」(法務省幹部)が、約半月の早さでの許可となった。
最終更新:7月11日12時36分
===========================
Jenkins granted permanent residency status
Japan Today/Kyodo News Friday 11th July, 02:08 PM JST
http://www.japantoday.com/category/national/view/jenkins-granted-permanent-residency-status
Courtesy of oogu
TOKYO —The Japanese government will grant U.S. citizen Charles Jenkins, the husband of a repatriated Japanese abductee to North Korea, permanent residency status, Justice Minister Kunio Hatoyama said Friday. Jenkins, a former U.S. Army sergeant who deserted to North Korea, married Hitomi Soga there and lived in the country almost 40 years, came to Japan with the couple's two North Korean-born daughters in July 2004 after being reunited with Soga in Jakarta.
The Justice Ministry made the decision only half a month after Jenkins applied for the status June 24. Usually, foreign nationals need about six months to obtain permanent residency status. Jenkins, 68, has been living in his wife's hometown on Sado Island in the Sea of Japan since completing a 30-day detention for desertion at a U.S. Army base in Japan. He acquired temporary residency status as Soga's spouse and is required to renew it every three years. With permanent residency status, Jenkins will not be required to go through further renewals.
===========================
ENDS