mytest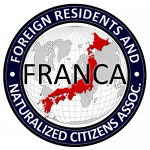 Hi Blog. Guffawable article below. I think submitter Mark MT puts it best, so I'll just cite him:
Although they most likely decided this scenario before the Narita customs [drugs planting] scandal came to light, they couldn't have picked a worse "hypothetical" case to test. :O
Furthermore, the report that official court interpreters were "pushed to the limit in concentration" doesn't make me feel like the level of interpretation necessary for a criminal trial will be maintained for all. The people chosen for these jobs must be the best, not feel stress from the procedure.
[A tangent relating to this issue here.]
======================
Interpreters pushed to limit in mock trial for foreign defendant
Japan Today/Kyodo News Thursday 10th July, 06:34 AM JST
http://www.japantoday.com/category/crime/view/interpreters-pushed-to-limit-in-mock-trial-for-foreign-defendant
TOKYO —
Interpreters who took part in the first-ever mock trial for a defendant of foreign nationality ahead of the introduction of lay judges in Japan said Wednesday that a court session extending the whole day pushed them to the limit of concentration and stamina.
The trial was held at the Chiba District Court for two days under a scenario in which a Chinese Singaporean woman pleaded not guilty to a drug smuggling charge after nearly 2 kilograms of amphetamines were found in her suitcase at Narita airport in Chiba Prefecture. The woman claimed the drugs were put there by an acquaintance without her knowledge.
Two professional court interpreters translated statements by the defendant, questions by lay judges to the defendant and her replies to the questions.
''In deliberations that run from morning until night, physical strength and concentration are required,'' one of the interpreters said. ''Unless meticulous steps are taken in arranging breaks and other matters, we'll be pushed to the limit.''
It took about two hours for a verdict to be delivered following the end of deliberations.
''It took time to have the verdict and all other documents translated,'' Presiding Judge Hiroshi Furuta said. ''We need to find a more efficient trial procedure.''
The panel of lay and professional judges rendered a guilty verdict, saying the defendant made ''unreasonable'' statements. The woman was sentenced to a prison term of eight years and fined 5 million yen, while prosecutors had sought 13 years in prison and a fine of 7.5 million yen.
The Chiba District Court handles similar cases because of Narita International Airport, the biggest international airport in Japan. Last year, 52 cases involving foreign nationals would have been subject to the lay judge court. Lay judges are scheduled for introduction next year.
Under the citizen judge system, professional judges and lay judges will try such serious crimes as murder, robbery resulting in death, injuries leading to death and arson.
ENDS