mytest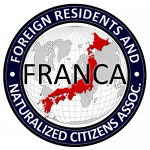 Hi Blog.  Just received this very thoughtful letter from Paul Arenson of Indymedia, which should not be merely left in a comments section of this blog.  Reproducing as a full-on entry.  Opinions are his.  Arudou Debito
============================
Japan Times: What are their priorities?
Ok, this is my concern. The repression by the police and immigration authorities is nothing surprising. Govts have been using the supposed threat of terrorism for a long time, and especially after 9-11, as an excuse to limit freedom of speech. And too intimidate.
Nothing new here. And while the Japan Times has always taken a decidedly bolder step on a number of domestic issues (MAD COW, FOR ONE, SEE BELOW), they have been an enigma as well (THEIR INVOLVEMENT via SEVERAL EDITORS, SUCH AS BRAD GLASSERMAN WITH CSIS, A CIA-RELATED ORGANIZATION IS AN EXAMPLE).
With the G8, I found it curious that while they give voice to complaints about overzelousness by the police, they have mostly had wire service reports, very short. And nothing in them indicates why anybody would want to protest the G-8 or neoliberalism in general.
Maybe too much to be expected. And the fact that they do not publish my letters (2 so far) on this subject (nor any really that detail why anyone would be protesting) makes me wonder if they have their own aganda, which is to appear to be more independent, but only up to a point and not allow any reasoned discussion of the issues.
The net effect is to leave the uninformed reader thinking that maybe these people coming or at least protesting heavyhanded attacks are soft on terrrorism, or perhaps ARE no more than violent hooligans. In fact one or two recent letters attack Debito and the critics have implied just as much.
In my last letter below, I also undertline some of the reasons for the protests. I do this because while the mainstream and wire services are bad, much of the anti-globalization websites are not much better. They detail the harrassment by the authorities, but do little to reach those who may be inclined to question the neoliberal agenda yet need more of an understanding of what is wrong with these meetinfgs of the Elite.
So you will find some references in my letter to some of the sites of those involved in the G8 protests.
UNPUBLISHED (SO FAR) LETTER TO THE JT
July 4
It is undoubtedly true that the Japan Times's coverage of the G8 Summit is superior to that of the other news media. Only you give voice to the concerns raised over the heavy-handed security, which has already seen entry denied to some non mainstream journalists and activists and has served to intimidate counter-G8 activists from exercising their democratic rights.
As well, you do occasionally carry an article critical of the posturing by G8 leaders, such as " NGOs worried Africa will get short shrift" in the July 4 issue.
All in all, however, your G8 coverage tends to stick closely to the scripted comments of government leaders and only the most mainstream NGOs. What is missing are the voices of those who are critical of the summit itself. Dozens of international and local GROUPS are attempting to gather near the summit venue and around Japan in order to address the inequalities imposed by the neoliberalism of the G8 economies on the rest of the world. These include drastic reductions in social welfare, the growth of the working poor, food safety held hostage to free trade agreements and pro agro-business policies, wars fought for oil and drastic attacks on civil liberties with post-9-11 hysteria being used to justify increased police surveillance in the US and Japan.
A glance at any of the counter-G8 summit websites will reveal dozens of multi-issue groups, from those representing the homeless of Sanya to people concerned with the possible loss of Article 9 of the Japanese Constitution, to those who seek dept cancellation. Representatives of these groups have been most affected by the extreme "security" measures. Your lack of coverage only serves to aid and abet the overzealous authorities in silencing their voices, which is certainly not becoming for a newspaper which claims to print all the news "without fear or favor".
Sincerely
Paul Arenson
PS
BELOW IS NOT PART OF LETTER BUT FOR YOUR REFERENCE. AS A NEWS GATHERING
ORGANIZATION YOU SHOULD BE AWARE OF IT, BUT JUST IN CASE, HERE IT IS:
ORGANIZATIONS INVOLVED IN COUNTER C8 ACTIVITIES WHICH YOU FOR THE MOST PART
HAVE IGNORED
http://www.jca.apc.org/alt-g8/en/node/22
ALTERNATIVE MEDIA COVERAGE (NOT SEEN BY MOST JAPAN TIMES READERS)
http://news.g8medianetwork.org/
http://www.news.janjan.jp/special/g8/
HIMAN RIGHTS ISSUES OF POLICE IMMIGRATION
http://www.news.janjan.jp/special/g8/
WATCH (Watch Human Rights on Summit)
Network of Lawyers observing Human Rights around the G8 Hokkaido Toyako Summit 2008
Source
http://watch08summit.blogspot.com/2008/06/immigration-hotline.html
WATCH (Watch Human Rights on Summit)
Network of Lawyers observing Human Rights around the G8 Hokkaido Toyako Summit
—————-END OF LETTER—-
REF–>
MAD COW ISSUE (REF TO JAPAN TIMES)
http://japan.indymedia.org/newswire/display/4507/index.php
OPEN LETTER TO FUKUDA ON CRIMINLIZATION OF DISSENT
http://japan.indymedia.org/newswire/display/4589/index.php
G8 ACTION TIMELINE
POSTED BY ACTIVISTS ON THE SPOT
https://rootless.org/timeline/
SUMMIT NEWS LIVE
http://www.ourplanet-tv.org/
ENDS