mytest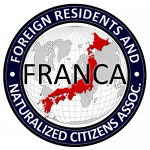 Hi Blog.  Article I forwarded you from Kimura-san at NikkanBeria.com, about Japan's security forces zapping NJ media coming in for the Summit, has hit other media outlets. Here's the Japan Times. Arudou Debito
————————–
G8 COUNTDOWN
Foreign reporters covering G8 face harassment: media group
The Japan Times: Tuesday, July 1, 2008
By JUN HONGO Staff writer
Courtesy http://search.japantimes.co.jp/cgi-bin/nn20080701a4.html
When Chu Hoi Dick arrived at Narita International Airport last Thursday to cover events related to next week's Group of Eight summit in Toyako, Hokkaido, he never imagined it would take nearly 20 hours to clear Immigration and set foot on Japanese soil.
"We were taken to an Immigration facility to stay overnight," Choi, a Hong Kong-based journalist from a small media outlet, told reporters Monday during a news conference in Tokyo. Choi, who has no criminal record, was not permitted to make any phone calls and was denied access to his personal belongings.
Interrogated by Immigration officials, Choi was asked about his past involvement in demonstrations. At one point he was "threatened" by an official, who wanted him to pay $200 to stay overnight at the Immigration facility. He received no food until he paid for his own lunch the next day.
When they released him Friday afternoon, Immigration officials "said thank you very much for your cooperation" but gave no explanation for the detainment, Choi said.
The G8 Media Network, a Japan-based group of journalists from grassroots media outlets, said six people involved with its summit-related events have been wrongfully held and questioned by Immigration officials.
The relentless grilling of journalists and political activists entering Japan constitutes a threat to freedom of expression, the group said.
"This is suppression of freedom of thought and expression," said Go Hirasawa, a representative of the group. "This is harassment (of journalists)."
Another journalist who was detained for 11 hours after arriving in Tokyo on Friday said she was asked to hand over a detailed itinerary and account for every hour of her stay in Japan. She told The Japan Times that she has no criminal record that would justify the detainment.
The journalist, who asked to remain anonymous, said that attempts by the government to censor journalists are "symptomatic of the G8," as voices around the world are being silenced while a handful of nations maintain their authority over global issues.
"Those of us who report the stories are silenced" as well, she said. The network of journalists condemned the detainment of so many reporters and activists as unreasonable, calling the practice "a violation of human rights."
The group said it filed a request with authorities including the Justice Ministry and the National Police Agency demanding that journalists from smaller media outlets be treated properly when arriving in Japan.
ENDS