mytest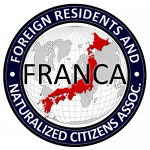 ****** Post Summit HIBA meeting*****
Please keep Thursday the 10th of July free. The Hokkaido International Business Association will deliver and provide a very interesting meeting.
Eric Johnston from the Japan times will be speaking to HIBA and invited guests. Topic:
"G8 LEADERS' SUMMIT WRAP-UP–WHAT'S NEXT?"
By ERIC JOHNSTON, Deputy Editor, The Japan Times

 

With the Group of Eight (G-8) Leaders' Summit concluding on July 9th, the world is now asking what next for progress on a post Kyoto Protocol climate change treaty, aid for Africa, the price of oil, the food crisis, and other issues that G-8 leaders addressed. Did the Lake Toya Summit make any progress on these issues, or was it a waste of time and taxpayer money?

 

At the same time, many in Hokkaido are anxiously wondering what, exactly, the effect of hosting the summit will have the region's economic and social development. Hopes are high, but are they too high? Meanwhile, Japan's English language media, seeing the sharp increase in international tourists to Hokkaido these last few years, are now wondering if the summit will lead to more foreigners visiting and moving to Hokkaido.

 

Eric Johnston, deputy editor of The Japan Times, will address these summit-related questions in a presentation on July 10th, the day after the summit's conclusion. A two-decade resident of the Kansai region, Eric covered the U.S. delegation at the Lake Toya summit. He has been a frequent visitor to Hokkaido since 2001, having visited the region over a dozen times. Eric is especially eager to meet HIBA members, and get their advice on how The Japan Times might better service the Hokkaido region.
A room at Kaderu 2.7, downtown Sapporo, has been reserved. Meeting from 7pm.
Please find the URL re the location of Kaderu 2 7.
http://www.kaderu27.or.jp/select_07.html
We are in room 110 (1st floor) which has a capacity of about 30 people.
A wrap up of the summit as well as media issues in Japan will be discussed by Eric. It is not every day we have someone like Eric agree to speak at one of our meetings. Please support by your attendance. An RSVP is required to ensure you get somewhere to sit.
Regards, Craig Parkhill, HIBA
ENDS