mytest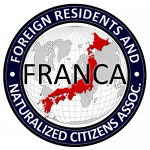 Hi Blog.  Announcement courtesy of Louis Carlet of NUGW:
=================================
Sisters and Brothers
Solidarity With Migrant Workers Network Japan (SMJ) will hold its biannual national forum on Saturday June 14 (from noon) and Sunday June 15 (from 1pm) at the Kawasaki Kyoiku Bunka Kaikan, near Kawasaki Station.  See map at:
http://map.yahoo.co.jp/pl?lat=35.52566306&lon=139.71113389&p=%C0%EE%BA%EA%BB%D4%B6%B5%B0%E9%CA%B8%B2%BD%B2%F1%B4%DB
This group has long tackled serious issues facing foreigners living in Japan, including discrimination, violence, visa issues, labor problems and the like.  The forum will bring together dozens of groups that handle foreigner issues from around the country and even some from other countries. Our strong ally Kanagawa City Union will host the forum.
On Satruday, we will hold subcommittees and one of them will be a labor subcommittee.  During that subcommittee, we will hear speakers discuss the fledgling Multi-Ethnic Worker Center, Zentoitsu's foreign worker caucus, the Berlitz dispute and how other labor federations such as Zenroren handle foreign unionization.
This will be an exciting forum that happens only once every two years and this year it's in our neighborhood (last time in Sapporo).  To ensure a seat, preregister by calling 044-533-6109 or faxing 044-555-3362 or emailing info@kanagawa-f08.sakura.ne.jp
See You There!
In Solidarity,
Louis Carlet NUGW Tokyo Nambu — NUGW Tokyo Nambu – Nambu FWC
============================
PROGRAM
http://www.jca.apc.org/migrant-net/English/English.html
The Seventh National Forum 
in Solidarity with Migrants Kanagawa, 2008
Overcoming, connecting and sharing 
~ For tomorrow's multi-ethnic, multi-cultural society~ 

■Date: June 14th (Sat.)~15th (Sun), 2008 
■Venue: Kawasaki City Kyouiku Bunka Kaikan
(2-1-3 Fujimi, Kawasaki-ku, tel.044-233-6361 fax.044-244-2347)
■Program (tentative)
<June 14th >
1:00pm ~ Group Sessions 
 ★Discussion Topics★
 1. Introduction: What are the problems? What should be done?
 2. Immigration and resident control: Unlimited control over foreign residents, from anti-terrorism strategy to IC resident cards
 3. Labor: The reality of migrant workers ? toward the equal labor-management relations 
 4. Refugees: Seeking for refugee and stable resident statuses. 
 5. Long-term residents: Aging of long-term residents?to survive in the Japanese society
 6. Medical care: The reality of medical care for foreigners ? the objectives of "medical translation."
 7. Casework: How counseling should be for medical care and welfare? 
 8. Education: Marginalized children, families, and schools ? language, culture, status of residence 
 9. Local communities: From "Zainichi Koreans" to new foreign citizens? building multicultural communities ~ the road to solidarity~
 10. Empowering migrant women: What a support for migrant women's empowerment should be? ? DV, single-mother families, and their children. 
 11. Trainees and interns: Issues of trainees and technical interns ? seeking fundamental reforms in the system
 12. Special permission for residents: A chance for special permission for residents based on humanitarian needs?criteria for deciding the permission
 13. Latin Americans in Japan: Problems encountered by Brazilians in Japan
 14. The Case of South Korea: Migrants in South Korea, the reality and policy, and movement 
 15. Policies of municipal governments: Learning from Kawasaki and Kanagawa's experiences
6:00 pm~ Reception
 at The Industrial Promotion Hall <Sangyo Shinkou Kaikan>
 Fee: 3000 yen 
<June 15th >
9:30am~ General Group Sessions: Policies on foreigners
(Some sessions may be extended)
1:00pm~ General Meeting
★★Programs of the General Meeting★★
 ・A talk and piano recital: Ms. Choi Sun-Ae Lois (A pianist who raises questions toward the Japanese society through the past struggle against fingerprinting foreigners) 
"Where is my own country?"
 ・Symposium among foreign residents (small size) 
 ・Music live: KP (Korean Power, Korean Pride, Korean People. A Korean-origin rap duo born and raised in Japan) 
●Program fee (handouts included) 
Two days: 2000yen One day: 1000yen
●Organizer:The Executive Committee of the Seventh National Forum in Solidarity with Migrant Workers, Kanagawa, 2008
  2-684-1 Saiwai-machi, Saiwai-ku, Kawasaki, Kanagawa-ken 212-0011, 
c/o Kanagawa City Union 
    Tel:044(533)6109 Fax:044(555)3362e-mail:info@kanagawa-f08.sakura.ne.jp
●Supported by:Kanagawa prefecture, Yokohama city, Kawasaki city, et al. 
<A project supported by the Kanagawa People to People Cooperation Fund>
ENDS