mytest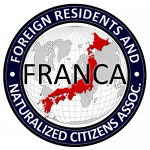 Hi Blog.  I've been meaning to get to this for years now. I'm refreshed from my vacation.  Let's get to it now.
In my most recent Japan Times column (JUST BE CAUSE August 5, 2008), I intimated that I feel rather negatively about Wikipedia (I call it "that online wall for intellectual graffiti artists").  As much as I don't think I should touch how historians render my history, Wikipedia's entry on me has been a source of consternation.  Years of slanted depictions and glaring omissions by anonymous net "historians" are doing a public disservice — exacerbated as Wikipedia increasingly gains credibility and continuously remains the top or near-top site appearing in a search engine search.  
Controversial figures such as myself may naturally invite criticism, but when a couple of "guardian editors" take advantage of the fundamental weakness of Wikipedia (which, according to their interpretation of the rules, means the entry gives priority towards towards third-party opinions, whoever they are, rather than quoting the primary source) with the aim of distorting the record, this must be pointed out and corrected.  Otherwise it is harder to take Wikipedia seriously as a general source.
The issues I have with the "Arudou Debito" Wikipedia entry are, in sum:  
A "Criticism" section not found in the Wikipedia entries of other "controversial figures", such as Hillary Clinton or Barack Obama — meaning there is overwhelming voice given to the critics and no voice given any supporters for balance.

An avoidance of quoting primary source material just because it is archived on my website, Debito.org — even though it is often archived third-party material published by other authors.
Omissions of books I published months and years ago.
Other historical inaccuracies and misleading summaries of issues and cases.

Privacy issues, such as mentioning my children by name, who are still minors and not public figures.
"Criticism" sources overwhelmingly favoring one defunct website, which seems to be connected to the "editors" standing guard over this entry.
Other information included that is irrelevant to developing this Wikipedia entry of me as a "teacher, author, and activist", such as my divorce.
In other words, this page comes off less as a record of my activities as a "teacher, author, and activist", more as an archive of criticisms.  I go into more specifics below, citing the most recent version of the "Arudou Debito" Wikipedia entry below.  My problem with each section is rendered as COMMENT FROM ARUDOU DEBITO below.
I will put a "neutrality" tag up on the site and let this blog entry be the anchor site for a call for improvements.  Let's hope the Wikipedia system as it stands can right itself.  Arudou Debito in Sapporo
======================================
(VERSION RETRIEVED AUGUST 21, 2008)
Debito Arudou
From Wikipedia, the free encyclopedia
Debito Arudou
             
Born
David Christopher Aldwinckle
January 13, 1965 
 California U.S.
Residence
 Sapporo, Japan
Nationality
Japanese
Home town
Geneva, New York[1]
Known for
Activism
Website
https://www.debito.org
COMMENT FROM ARUDOU DEBITO:  The picture is more than a decade old, taken 1996.  Many more recent ones are available.
Debito Arudou (有道 出人 Arudō Debito?), a naturalized Japanese citizen, is a teacher, author, and activist.
[edit]
Background
[edit]
Early life
Arudou was born David Christopher Aldwinckle in California in 1965.[2] 
COMMENT FROM ARUDOU DEBITO:  That was not my birth name.  And the reference made to my essay on the subject jumps to that conclusion following unrigorous research practices.
He attended Cornell University, first visiting Japan as a tourist on invitation from Ayako Sugawara (菅原文子 Sugawara Ayako?) [3] [4][5], his pen pal and future wife, for several weeks in 1986. Following this experience, he dedicated his senior year as an undergraduate to studying Japanese, graduating in 1987.[6] Aldwinckle then taught English in Sapporo, Hokkaidō, for one year, and "swore against ever being a language teacher again, plunging instead into business."[2] After returning to the United States to enter theGraduate School of International Relations and Pacific Studies (IR/PS) at the University of California, San Diego (UCSD), Aldwinckle deferred from the program in order to return to Japan, whereupon he married in 1989 and spent one year at the Japan Management Academy in Nagaoka, Niigata Prefecture. In 1990, he returned to California to complete his Masters of Public and International Affairs (MPIA), and received the degree in 1991.[7]
COMMENT FROM ARUDOU DEBITO:  The above is accurate.  However, why is the sentence about my swearing "never to be a language teacher again" included?  It is irrelevant.
Aldwinckle then joined a small Japanese trading company in 
Sapporo
. It was this experience, he recounts, that started him down the path of the controversial activist that he would later become. "This was a watershed in my life," Arudou writes. "… and it polarized my views about how I should live it. Although working [in Japan] made my Japanese really good — answering phones and talking to nasty, racist, and bloody-minded construction workers from nine to six — there was hell to pay every single day."
[2]
 Arudou said that he was the object of racial harassment.
[2]
 Aldwinckle quit the company. In 1993 he joined the faculty of Business Administration and Information Science at the 
Hokkaido Information University
, a private university in 
Ebetsu
,
Hokkaidō
, teaching courses in English as a foreign language. As of 2007 he is an associate professor.
[8]
COMMENT FROM ARUDOU DEBITO:  I wrote these sentiments down on my website, yes.  But why is this section essentially the only one which assiduously cites Debito.org, while other sections below refrain (as the Discussion page notes, where "editor" "J Readings" states, "we really need to stop quoting Arudou's homepage so much and instead rely much, much more on what journalists and academics are publishing about Arudou and his activities in reliable third-party sources") from doing the same?  Given that there are plenty of journalists and academics citing and publishing "about Arudou and his activities" (see final paragraph below), why are they not included?

Finally, the year I was promoted to associate professor is incorrect.  Moreover, my university courses are in Business English and Debate.
[edit]
Japanese naturalization
Aldwinckle became a permanent resident of Japan in 1996. He obtained Japanese citizenship in 2000, whereupon he changed his name to Debito Arudou (有道出人 Arudō Debito?), whose kanji he says have the figurative meaning of "a person who has a road and is going out on it." To allow his wife and children to retain their Japanese family name, he adopted the legal name Arudoudebito Sugawara (菅原有道出人 Sugawara Arudōdebito?)[5] — a combination of his wife's Japanese maiden name and his new transliterated full name.[9]As reasons for naturalization he cited the right to vote, other rights, and increased ability to stand on his rights;[2] he later chose to renounce his U.S. citizenship.[10]
COMMENT FROM ARUDOU DEBITO:  My motivations for changing my citizenship are not primarily these, as these and other sources on Debito.org indicate.  Selectively misquoted to make it seem as though I became a Japanese merely in order to stand on my rights.  That is incorrect.
[edit]
Family and divorce
Ayako Sugawara gave birth to two children, Amy Sugawara Aldwinckle (Ami Sugawara (菅原 亜美 Sugawara Ami?) in Japanese), and Anna Marina Aldwinckle (Anna Sugawara (菅原 杏奈 Sugawara Anna?) in Japanese).[11] [3][12][13] Aldwinckle described Amy as "viewed as Japanese because of her looks" and Anna as "relegated to gaijin status, same as I" because of physical appearances. [14] 
COMMENT FROM ARUDOU DEBITO:  Why are my children mentioned by name?  They are not public figures, and they are minors.  In this day when there are lots of Internet crazies out there, this shows an errant disregard for their privacy and safety.  They have indicated to me that they do not want to be included by name in this Wikipedia entry.  Their names should be removed.
According to Arudou's writings, when he took his family to the Yunohana Onsen to test the rules of the onsen, the establishment allowed for Amy to enter the onsen and refused entry to Anna on the basis of their appearances. [12][13]
COMMENT FROM ARUDOU DEBITO:  This summary of the case and the interpretations of our motivations are glaringly inaccurate and misquoted.  To wit: it was not only my family who attended our trip to take a bath at a facility open to the general public.
In 2000 he lived in Nanporo, Sorachi District, Sorachi Subprefecture, Hokkaidō with his family. [5]
COMMENT FROM ARUDOU DEBITO:  In 1983 I lived in Ithaca, NY, and in 1988 I lived in San Diego, California… etc.  Why include a historical address?  Especially after giving out the names of my children.  Delete.
Arudou said that he divorced his wife in September 2006. Following the divorce[15], Arudou petitioned the Sapporo Family Court to delete his ex-wife's Japanese maiden family name from his koseki, or Family Registry, thus officially changing his name to Debito Arudou in November 2006.[16]
COMMENT FROM ARUDOU DEBITO:  Why is discussion of my divorce necessary in my Wikipedia entry?  What bearing does it have on my life as a "teacher, author, and activist"?
[edit]
Otaru onsen lawsuit
Arudou was one of three plaintiffs in a racial discrimination lawsuit against the Yunohana Onsen in Otaru, Hokkaidō. Yunohana maintained a policy to exclude non-Japanese patrons; the business stated that it implemented the policy after Russian sailors scared away patrons from one of its other facilities. After reading an e-mail posted to a mailing list digest complaining of Yunohana's policy in 1999,[17]Arudou visited the hot spring (onsen), along with a small group of Japanese, White, and East Asian friends, in order to confirm that only visibly non-Japanese people were excluded.[18]
COMMENT FROM ARUDOU DEBITO:  Poor summary of the events.
Arudou assumed that when he returned in 2000 as a naturalized Japanese citizen, he would not be refused. The manager accepted that Arudou was a Japanese national but refused entry on the grounds that his foreign appearance could cause existing Japanese customers to assume the onsen was admitting foreigners, i.e drunk Russian sailors which were causing problems in that locality, and take their business elsewhere.[19]
COMMENT FROM ARUDOU DEBITO:  Again, poor summary of the events.
Arudou and two co-plaintiffs, Kenneth Lee Sutherland and Olaf Karthaus, in February 2001 then sued Yunohana on the grounds of racial discrimination, and the City of Otaru for violation of the United Nations Convention on the Elimination of All Forms of Racial Discrimination, a treaty which Japan ratified in 1996. OnNovember 11, 2002, the Sapporo District Court ordered Yunohana to pay the plaintiffs 1 million JPY each (about $25,000 United States dollars in total) in damages.[20] The court stated that "refusing all foreigners without exception is 'unrational discrimination' [that] can be said to go beyond permissible societal limits." [21]The Sapporo High Court dismissed Arudou's claim against the city of Otaru for failing to create an anti-discrimination ordinance; the court ruled that the claim did not have merit.[22] The Sapporo High Court upheld these rulings on September 16, 2004[23] and the Supreme Court of Japan denied review on April 7, 2005.[22]
COMMENT FROM ARUDOU DEBITO:  Again, poor summary of the case.  Everything on the case is in my book, JAPANESE ONLY, and on Debito.org, with hundreds of third-party and published references.  Note how fact-confirmed published books in two languages, JAPANESE ONLY, are cited in this Wikipedia entry only once, despite being primary-source materials.
[edit]Kyōgaku no Gaijin Hanzai Ura File – Gaijin Hanzai Hakusho 2007
In February 2007, Arudou commented on Kyōgaku no Gaijin Hanzai Ura File – Gaijin Hanzai Hakusho 2007(Secret Foreigner Crime Files) a mook (magazine/book) published by Eichi Suppan on January 31. The mook contains images and descriptions of what the magazine says are crimes committed in Japan by non-Japanese, including graphs breaking down crimes by nationality. The magazine includes a caption describing a black man as a "nigga", an article entitled "Chase the Iranian!" and calls Tokyo a "city torn apart by evil foreigners."[24] Arudou posted a bilingual letter for readers to take to FamilyMart stores protesting against "discriminatory statements and images about non-Japanese residents of Japan."[25]
COMMENT FROM ARUDOU DEBITO:  Not only is this this a poor summary of the case, the fact remains that I have taken up plenty of other cases like these; this case in particular was not all my efforts alone.  If the Wikipedia entry includes this case, it should include others (such as Tama-chan, published in several newspapers in two languages), archived on Debito.org, which do have third-party published sources as well.

Note how our works from a group I founded, The Community in Japan, are also completely ignored.  If this is in fact an entry about my activism, as opposed to a page archiving criticisms, these are significant omissions.
[edit]
Publications
Arudou has written a book about the 1999 Otaru hot springs incident. Arudou originally wrote the book in Japanese; the English version, Japanese Only — The Otaru Hot Springs Case and Racial Discrimination in Japan (ISBN 4-7503-2005-6), was published in 2004 and revised in 2006. Jeff Kingston, reviewer for The Japan Times, described the book as an "excellent account of his struggle against prejudice and racial discrimination."[26]
COMMENT FROM ARUDOU DEBITO:  There are lots more reviews on this book, many published and listed on Debito.org.  How about the Tom Baker review of the book, published in the Daily Yomiuri?  Also, why are these reviews not given more than a short sentence excerpt?  Considering how assiduously Criticisms are cited below, why are positive reviews not?  This is an editorial bias.  It's not as if there are necessarily such strict space constraints in the wiki world.

Moreover, as mentioned above, I have written more than one book.  Why is the Japanese version with ISBN not listed?
Arudou has also written several textbooks on business English and debating in addition to many journalistic and academic articles.[27]
COMMENT FROM ARUDOU DEBITO:  How about listing some of them, from Source 27?  Again, why downplay the subject's works, "up-play" the criticisms? 

Most glaring is that since March 2008 I have had a co-authored book, HANDBOOK FOR NEWCOMERS, MIGRANTS, AND IMMIGRANTS TO JAPAN, on the market. Yet several months and plenty of updates by the "guardian editors" later, this publication is still not listed.  This omission clearly undermines the accuracy and credibility of this entire Wikipedia entry.
[edit]
Criticism
COMMENT FROM ARUDOU DEBITO:  Why do we have a "Criticism" section at all?  The Wikipedia entries for other controversial figures, such as Hillary Clinton and Barack Obama, do not.  Activist and author Michael Moore's "controversies" get a separate entry, and there is as of this writing a "disputed neutrality" tag attached to that.  

And why not a "Supporters" section for balance? Because the "editors" standing guard (i.e. "J Readings", whose name appears constantly in the Discussion Section justifying keeping the current entry), say inter alia "The criticism section (not page) is supposed to be about criticism, hence the name; it's not about "adding more balance to this section."  The "editors", however, later argue against citing other "Supporters" even though they fit their qualifications of, as they put it, "a notable author or organization related to Japan or human rights gave their unconditional support for Arudou's confrontational tactics, writings, etc. in a publicly verifiable newspaper, letter-to-the-editor, academic journal, or peer reviewed non-fiction book (i.e., no vanity press)".  

The problem is that many of these words of support, even if they are independently published, are only archived on Debito.org (since other newspapers, such as the Yomiuri, Mainichi, and Kyodo, remove their archives from public view).  This becomes the blanket excuse for not including them on this Wikipedia entry.  

Finally, people cited below as critics do not arguably meet the same criteria for inclusion above:
"
People, including me, are fascinated by Debito Arudou because we wonder why he wanted to become Japanese in a country where he finds so many wrongs.
"
—Robert C. Neff [28]
Anna Isozaki, one of Arudou's former colleagues who was initially active in the BENCI (Business Excluding Non-Japanese CustomerIssho) project (unconnected to Arudou's "Community in Japan" project), said that Arudou has an unwillingness to co-operate within a larger organization and that Arudou felt resentment against being told to separate "the apparent center of activity from himself." [29]
COMMENT FROM ARUDOU DEBITO:  Who is Anna Isozaki?  Is this a notable author?  Is this a notable organization?  Issho Kikaku is a defunct group.  And this is a person who merely wrote a letter to defunct website JapanReview.net (see source 29), itself not a notable organization, nor a publicly-verifiable source, academic journal, or peer-reviewed non-fiction book.  Including this quote does not fall under Wikipedia or even the "editors" guidelines, and enters the territory of weasel words, cherry-picking opinions to suit an editorial bent.

Bob Neff adjacent, although an author of one book on onsens, is not noted for writing about discrimination issues in Japan.  And the source again is JapanReview.net.  See how many of these criticisms below come from one source, JapanReview.net, run by Yuki Honjo and Paul Scalise, which may indicate the "guardian editors" identities (and their editorial bents, given their highly-biased review of book JAPANESE ONLY). 
Alex Kerr, author of Dogs and Demons: Tales from the Dark Side of Japan (ISBN 0-8090-3943-5), believed that Arudou's tactics are "too combative." Kerr said that he was doubtful "whether in the long run it really helps." According to Kerr, "in Japan… [the combative] approach fails." Kerr said that "gaijin and theirgaijin ways are now part of the fabric of Japan's new society," and feared that Arudou's activities may "confirm conservative Japanese in their belief that gaijin are difficult to deal with."[30] On 7 April 2007, Arudou publicly criticized Kerr's comments on his personal blog and mass e-mail newsletter lists. Following Arudou's public criticisms, Kerr responded in an open e-mail posted by Arudou elaborating on his initial impressions of Arudou's tactics, his current impressions of Arudou's newsletter and website, and Kerr's own distinct techniques for being critical in the field of "traditional culture, tourism, city planning, and the environment" — "to speak quietly, from 'within.'" Respecting Arudou's "undoubtedly combative" tactics, Kerr now concluded by stating: "I wholly support [Arudou's] activities and [his] methods."[31]
COMMENT FROM ARUDOU DEBITO:  If one reads the original Japan Times interview with Alex Kerr, it is clear that his comments were in fact about two-thirds supportive of my works.  But only the critical one-third is cited.  Later, when Alex clarifies his comments on Debito.org (see first comment on site) and acknowledges that he has been misquoted, it is, once again, highly abridged.  And it is tucked away into the Criticisms section as a footnote, as opposed to creating a separate "Supporters" section that qualifies under the "guardian editors'" own guidelines.
Responding to Arudou's statements regarding the United States Department of State in the Hokkaido International Business Association (HIBA), Alec Wilczynski, Consul General, American Consulate General Sapporo, said that Arudou's statements contain "antics," "omissions," and "absurd statements" as part of an attempt "to revive interest in his flagging 'human rights' campaign." On his website Arudou responded with the statement "A surprising response from a diplomat," and posted commentary from an associate regarding the renunciation of Arudou's United States citizenship.[10]
COMMENT FROM ARUDOU DEBITO:  Why should Wikipedia readers care what a Mr. Alec Wilczynski said?  Is he a published author or notable person regarding human rights in Japan?  Moreover, note how editorial constraints are suddenly relaxed to allow Debito.org to be cited — because it is a criticism.  But the counterarguments also listed on that cited website are not listed in any detail.  Again, the editorial bent is stress the criticism, downplay the counterarguments from supporters.
Gregory Clark, Akita International University Vice-President, views the lawsuit as the product of "ultrasensitivity" and "Western moralizing."[32][33] Yuki Allyson Honjo, a book critic at JapanReview.net, criticized Clark's statements and referred to him as one of a group of "apologists." [34] Clark responded to Honjo's criticism, believing that Honjo mis-characterized his statements. Honjo responded by saying that her use of the word "apologist" applied to Clark's particular stance on Arudou's case and not as a sweeping generalization of Clark's character. Honjo maintained her stance regarding Clark's statements. [35]
COMMENT FROM ARUDOU DEBITO:  This Wikipedia entry is about Arudou Debito, not about "book critic" Yuki Allyson Honjo's debate with Gregory Clark (again, all cited from defunct and non-peer-reviewed website JapanReview.net).  Look at all the detail given this debate, and how little is accorded other debates which involve detractor and supporter?  To me it makes it clear precisely who "guardian editor" "J Readings" is.
Arudou has been criticized as "fishing for trouble", and that he "distort[s] the facts". "If there is insufficient media scrutiny, it is of Arudou's outlandish claims."[36]
COMMENT FROM ARUDOU DEBITO:  Same style, same bent, and this time nobody cited by name for verification.  There are plenty of other people who say the opposite (see below).  Why not include them somewhere on this Wikipedia entry?
Robert Neff, author of Japan's Hidden Hot Springs (ISBN 0-8048-1949-1), believes that much of Arudou's campaign is divisive, stating: "I think much of his campaign is faux because most of the places he is going after are in Hokkaido trying to protect themselves from drunken Russians. I have bathed and/or stayed at well over 200 onsen establishments and been stopped only once."[28]
COMMENT FROM ARUDOU DEBITO: Again, the source is defunct and non-peer-reviewed JapanReview.net.
"
Arudou and his family should not have been excluded from the onsen in Otaru, but I suspect I am not alone in objecting to the way this unpleasant, but essentially trivial incident has been parlayed into a career opportunity.
"
—Peter Tasker [37]
Peter Tasker, author of numerous non-fiction and fiction works on Japan, argues that in "attempting to monster [Japan] into George Wallace's Alabama, [Arudou] trivializes the real-life brutal discrimination that still disfigures our world and the heroic campaigners who have put themselves on the line to fight it."[37]
COMMENT FROM ARUDOU DEBITO: Again, the source is JapanReview.net.  And is this novelist a published authority on human rights in Japan?
Alexander Kinmont, a former chief equity strategist of NikkoCitygroup, does not believe that a collection of bath-houses, "soaplands," massage parlors, and nightclubs is representative of Japan's civil rights situation in any meaningful sense.[38] 
COMMENT FROM ARUDOU DEBITO: Again, the source is JapanReview.net.  And why is the opinion of a stockbroker cited?  Is he an authority published in the field of human rights?  
Tasker and Kinmont object to Arudou's statements comparing the institutionalized racial discrimination historically exhibited in the segregated American south with the examples that, according to Arudou, show racial discrimination in Japan.[37][38]
COMMENT FROM ARUDOU DEBITO: Again, the source is JapanReview.net.  Kinmont and Tasker misquote me and the facts of the cases anyway.

That's the end of the Wikipedia entry.  Sources are available on Wikipedia, so I won't list them here.  Look how much JapanReview.net is cited despite the expressed editorial guidelines.
Finally the REFERENCE LINKS section not only does not mention Debito.org, but also includes yet another link to Yuki Honjo at JapanReview.net.  Even though there are lots more reference links out there (many have been included, then deleted in the past by editors) by published third-party sources.  Why only these?  And why, when there are errors in the articles (such as in the Rial article and the Honjo review), aren't sources listing these errors mentioned as well?
========================================
FINAL COMMENT FROM ARUDOU DEBITO:  In sum, where are the (positive) quotes from the people and published authors who actually have something verifiably meaningful to say about Japan and social issues, such as Donald Richie (here and here), Ivan Hall, Chalmers Johnson, John Lie, Jeff Kingston, Robert Whiting, Mark Schreiber, Eric Johnston, Terrie Lloyd, Bern Mulvey, Lee Soo Im, and Kamata Satoshi?  More citations from academic sources here.

Omitting the comments and sentiments of these people make the Wikipedia entry sorely lacking in balance, accurate research, and respect for the facts of the case or the works of the person biographied.  Again, this page comes off less as a record of my activities as a "teacher, author, and activist", more as an archive of criticisms.

For these reasons, I will put a "neutrality disputed" tag on the "Arudou Debito" Wiki entry and hope Wikipedia has the mechanisms to fix itself.  
ENDS