mytest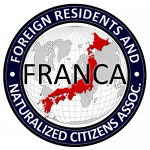 From: Jerry Halvorsen, Sapporo
Subject: What happened this morning with thanks for the expert advice and useful links!
Date: October 8, 2008 5:19:47 PM JST
Yesterday, October 7, at about 4:30 p.m., I received a phone call from my bank requesting that I show up in person and present ID and a reason for receiving funds from overseas. I said that I was busy and that there should be no need to do anything as the amount was not enough to worry about. I was told that the bank would not release the funds unless I came in person. I said you're mistaken, please check. The clerk replied that he couldn't because the bank was closed and that I should come in the morning. Again I asked that they release my funds without my being there and again I was told this was not possible.
I was at the Hokuto Branch of Hokuyo Bank (1-1 Kawashimo 3 jo 4 chome, Shiroishi-ku, 003-0863 phone: 011-872-3151) today, October 8, before 9:00 a.m. and was the first to visit the foreign exchange area when it opened. I was again asked to show ID and state the reason for the transfer and I refused. Instead I asked if everyone who transfered money was asked to show ID or was it just foreigners? I was told that it is policy to ask everyone, but I have no way to confirm that.
I then asked to see the bank's policy and a copy of any applicable laws in writing. I also said it was my understanding that for any bank transfers under 5 million yen that no other special ID or in person appearance was needed. I said that he should confirm that with someone higher up and then hurry up and transfer my funds so I could go to work.
The desk clerk, unfortunately I didn't get his name, but I think it was Kato, then called the main office in Sapporo. I sat in my chair and read a novel. After a few minutes of conversation he said that I was indeed correct and that there would be a transfer of funds by 10:30 a.m.
I said that's not good enough anymore. I was inconvenienced by having to come down here from work without just cause and that I wanted a formal apology in writing from the bank. I also wanted to make sure this doesn't happen again, to me, or any other customer, foreign or Japanese, and that the bank endeavor to better train its employees in the law because apparently they haven't had very good training until now. I said it should not be up to me to instruct them and I have better things to do with my time. The desk jockey said he couldn't issue an apology other than his own personal regret at his ignorance of the law. I said find me someone who can because I'm not leaving without one. I then went back to reading my novel.
Frantic discussions and phone calls followed. A few minutes later, I was told the branch manager, Tomoyuki Nishimura, would see me. A few seconds after that a harried looking Nishimura-san escorted me into his office. I gave my spiel about wanting a formal written apology and assurances that the bank would better train its employees in the law and that it was unacceptable that they would not know better. Nishimura-san, expressed his regret and promised that he would personally conduct a training session this evening and inform me of the results. I asked that he put that in writing. He demurred and begged me to accept his verbal apology and promised to call me tomorrow, October 9, to verify that the training session had taken place. I said that I have been a customer of this bank for over 25 years and had never been subject to such treatment I was appalled at the lack of knowledge on the part of its employees. I again requested a written apology and again was asked to accept a verbal one.
As it was nearing 10:00 a.m. and time when I had to leave to get my second period class, I reluctantly said that this time it was acceptable and that I expect much better service in the future and also expected that no customer would be subject to such checks again. After much bowing and scraping from pretty much the entire staff, I made my exit. I got to my class on time and checked my bank balance as soon as I finished teaching. The money was indeed in my account and I had not needed to do anything (other than complain).
It was good to complain and I hope that some good will result. I am still considering sending a formal letter of complaint depending on what Nishimura-san says tomorrow. As of now, I am leaning toward sending the letter to Hokuto Branch and to the main office and also doing some more follow-up to see that this is not just Hokuto Branch policy, but any Hokuyo Bank. I'll probably keep on nagging until I reach someone higher up than branch manager. I'll let you know how it works out.
Feel free to edit and post this if you feel it would help someone else. Again, my thanks for the advice. Jerry
===========================
UPDATE
From: Jerry Halvorsen
Subject: Second talk with Hokuto Branch manager Nishimura
Date: October 9, 2008 11:15:37 AM JST
Hokuyo Bank Hokuto Branch manager Kazuyuki (my mistake, not Tomoyuki) Nishimura called me this morning around 9:00. He reported that he had a meeting with all employees present yesterday afternoon and that they discussed my complaint and that all employees were instructed in the proper procedures for customers who receive funds from overseas or who transfer or exchange funds in different currencies at their branch. He thanked me for taking the time to visit yesterday, as if I had a choice, and promised that there would no more trouble in the future. I thanked him and said that I was happy that the Hokuto Branch had undergone some necessary training, but that as far as I was concerned it didn't end the issue.
I then asked that he contact the main office and inform them that since they had obviously failed in their training that I would like an apology from them also. He said the main office was aware of what took place yesterday and approved the training session and would that please be sufficient this time. I said sorry, but that is not good enough. I want proof that the home office is aware that they made a mistake and that it needs to be corrected by proper training for all its managers and employees. Hokuto Branch has done a good thing, but it doesn't go nearly far enough. Nishimura-san said that he would get back to me with the response of the home office.
Finally, I said that I did not wish to see this problem escalate but at the same time the responsibility of the headquarters is at least as great, if not more so, as that of the Hokuto Branch. If the main office did not contact me then I would have to go to them. I also said that the substance of the conversation yesterday and the one today would be posted on the Internet and if I did go to the main office I would not go alone but I would bring the media with me. I am now waiting for the bank's response. Jerry
=========================
UPDATE 2
From:   Jerry Halvorsen
Subject: Apology received from Hokuyo main office 
Date: October 9, 2008 5:19:21 PM JST
I just received an apology by phone from Mr. Kaoru Yanagihara, the person in charge of the Hokuyo customer service section (okyuyakusan sodan chitsu). He said that on behalf of everyone in the Hokuyo organization he was very sorry for the trouble I experienced yesterday at the Hokuto Branch. He also said that with the merger next week between Sapporo Bank and Hokuyo Bank that there will be even more employees coming into the Hokuyo system in the near future. He asked that I accept his promise that shortly after the merger takes place, he will send a memo to all the branch managers informing them of the respective laws regarding currency transactions and that they are not to unduly bother customers when not legally required to do so. He promised to tell me when this occurred and stated that he would most likely be able to do so near the end of next month when the merger business has had time to settle down. I said that would be sufficient and that I was looking forward to receiving this news. In the meantime, he said he informed the Hokuyo officers of the action taken yesterday with the training session at the Hokuto Branch. I thanked him and asked that I be informed of any further developments. That's where we stand for now. If by December 1 I do not hear anything, I will again contact Mr. Yanagihara and Mr. Nishimura and see what has been done in regards to training.  However,  if any readers have any similar complaints about treatment from Hokuyo or Sapporo Bank, don't hesitate to contact Kaoru Yanagihara at the Hokuyo Main Branch, telephone 011-261-1311.   All of my conversations took place entirely in Japanese, but there are English speaking staff available. Jerry
====================================
COMMENT FROM DEBITO:  This is not the first time this sort of thing has happened.  It's happened to me too, and to others just for exchanging money while looking NJ/having a connection with a NJ-looking name at Japanese banks.  Even when the amount is far below amounts that would legally trigger alarms for potential money laundering.  Don't tolerate customer service that treats NJ customers as suspicious just because they're bringing money to a bank, I say.  Ask for the bank rules governing the situation in writing and see if you're an exception or not.  For starters.  Debito
REFERENTIAL LINKS:
https://www.debito.org/TheCommunity/communityissues.html#credit (see Olaf's entry)
https://www.debito.org/TheCommunity/doginshimatsusho041801.jpg
ENDS