mytest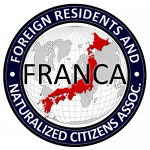 Hi Blog. Here's something I got through email the other day. Anonymized, reproduced with permission. Debito in San Francisco
Debito, this a statement / comment …
Am I the only personl who absolutely HATES changing cash from yen to cash in the Post Office.
Just bought an item on E-Bay. Cost was $65.00. Watch. Person does not accept PayPal. Fine. Went to convert cash at the Post Office. Should be easy … right. Well, it was, yet again, a living hell.
Cost to convert from yen to dollars: 2000 yen.
Wasted well over 90 minutes there, and once it took over 3 hours to convert about $50 (they ran out of paper, machine needed to be cleaned, etc … total nightmare !).
I think they are either incompetent as hell, or they really hate me. I get there to change the cash. They want my Alien card. Fine. Once they got it, they contacted the City Hall to make certain I'm legal. I showed them my meishi which said I am full time at a university and explained I am a permanent resident of Japan. Nope. They could care less. Person spent forever on the telephone too. I went to the guy saying … can I head out to eat … will be back in 2 hours and perhaps you will be finished by then. Nope. Did not want me to leave.
I had to rewrite their damn paperwork numerous times — directions were confusing. They wanted my FULL name in the box, JOSEPH, and would not accept the name JOE. They wanted my middle name too, as it was on the Alien card. Why ??? They demanded my home address on the form and not my work address on the application form. They it was my home address in one area and my work address in another area of the form. I was really treated as a criminal there, far far worse than immigration at Narita ever treated me (never a problem w/ Japanese immigration). I think they ran the equivalent of a US FBI check on me, and to remind you this was only to convert a lousy $65.00.
And, then when all finished, and I spent just under 10,000 yen for the $65 money order (recall that extra 2000 yen charge) and wasted over 90 minutes. Then came the question. That QUESTION . They asked me what the cash was for. I said it was for a watch.
They then said to me: "Is it a North Korean watch?" (while making the cross sign meaning this would be illegal if it were). "WHAT !!" I screamed. I was FURIOUS! First, the person getting the MO was located in Texas, USA, as they checked the name and location on their money order perhaps over a thousand times. Second, the person's name was "Johnson", hardly a Korean name. And finally, even if the watch belonged to Kim Jong Ill himself, WHO DA F–K CARES !!!!!!
This is only for a damn $65 to purchase a friggin watch !!!!!
Anyway, point. Have you a better way to convert $65.00?
Thought about this, and here is my solution, and feel free to post this on your web site. I will head to the bank and purchase Traveler's Checks. The lowest demonimation I can get is for $150 — three $50 Traveler's Checks. Then I will get $100 in cash, all 1s, 5s, 10s, and 20s. All at the proper exchange rates. When I get an item on E-bay (and many sellers do not take personal checks or Pay pal), I will send them Traveler's Checks worth $50 and the rest in cash. I will then send it via EMS, which is expensive but pretty safe, and moreover it allows me to avoid the ripoff charge of 2000 yen just to be harassed by those bigoted loser bureaucrats!!
Oh, just a note to you, and to anyone who chooses to read this should you post this on your website.
Oh, last note: If there is a problem with the Postal Money Order, it takes over 10 months, and perhaps longer to get a replacement. And yes, it happened to me. I sent to my credit card company about three years ago (before I set up direct transfer via the Internet) a letter along with the Postal Money Order. The Credit Card Co opened and read the letter and accidentally tossed the MO.
Fine.
I eventually worked it out w/ the credit card company. Went to the Post Office and wanted a replacement. They needed to do a "investigation" and this investigation would last about 10 months.
Nothing I could do to expedite the process at all. Of course, if I left Japan never to return, I'd never see the money again, that a guarantee.
OK, all to report for now. L8r. Joe