mytest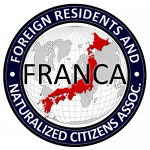 Hi Blog. Pretty nasty situation here. But it's not the first time I've heard of something like this going on.  Examples here and here.  Kudos to Zentoitsu again for offering a shelter and a means to get this reported. Debito in Hamamatsu
Foreign trainees injured in row with dry-cleaning firm over measly pay
(Mainichi Japan) August 27, 2008, courtesy lots of people.
KOFU — Six Chinese female trainees at a dry-cleaning company in Yamanashi Prefecture got into a row with the company when they complained that they were being paid under the minimum wage, and three of them suffered injuries including a broken bone, it has been learned.
Trouble reportedly erupted when the company, located in Showa, Yamanashi Prefecture, tried to force the six to return to China after they complained about their wages. The three injured workers are considering filing a criminal complaint over their injuries.
The workers also plan to register a complaint against the company with a labor standards inspection office, accusing it of violating the Labor Standard Law by failing to pay them the difference between their wages and the minimum wage.
The trainees said that they came to Japan in December 2005 under a program for foreign trainees and apprentices. After a period of training they started working as trainees. Their working hours were between 8:30 a.m. and 5:30 p.m. and their monthly wage was reportedly 50,000 yen a month. On weekdays, they often worked overtime until midnight, and frequently worked weekends. However, their overtime pay was only 350 yen per hour. This spring, the overtime wage was raised to 450 yen per hour.
A company representative speaking to the Mainichi admitted the amount of overtime pay, but said, "We paid a monthly wage of 118,000 yen." The amount of overtime pay was much lower than the prefecture's minimum overtime pay, which works out at about 831 yen per hour.
The six workers submitted a written request for their wages to be revised on Aug. 20. The company's president, Masafumi Uchida, promised that he would reply two days later. However, at about 7:30 a.m. on Aug. 22, the president joined about 10 people including company employees and tried to force the six workers, who were sleeping in a company dormitory, to get into a minibus he had prepared to take them to Narita Airport.
The trainees resisted, and plans to take them to the airport were abandoned, but one of the trainees was left with a broken leg after jumping out of a window on the second floor of the dormitory. Two others suffered bruises and scratches during the row.
The three injured workers were later taken into the custody of the Zentoitsu Workers Union, which supports foreign trainees and apprentices. The remaining three were taken to Narita Airport by company officials and returned home.
Uchida visited the union on Monday and offered an apology.
"If they were Japanese I wouldn't have done it (tried to force them to leave). I was asked for a high amount of unpaid cash and thought I couldn't negotiate. I'm sorry for their injuries."
A Justice Ministry official said there was a possibility the company could be punished.
"The failure to pay wages, the human rights violations and other actions constitute illicit behavior, and there is a possibility that this warrants banning the firm from accepting trainees for three years," the official said.
(Mainichi Japan) August 27, 2008