mytest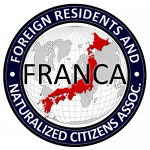 Hi Blog. Turning the keyboard over to Chand B for a report on AXA DIRECT INSURANCE's policies towards NJ customers. Arudou Debito in Sapporo
==============================
Axa Direct Insurance Require Japanese Language Proficiency To Purchase Insurance
By Chand B., October 12, 2008
Non-Japanese who spend any amount of time in Japan tend to get used to the occasional discrimination, ryokans that don't want foreign guests, small restaurants who'd rather have local customers and more frustratingly landlords who refuse to rent to them.
Despite this foreigners can always rest assured that the big international companies will always be happy to accept their hard earned yen.
Which is why is saddening that Axa Direct Japan, a subsidiary of the global Axa Insurance Group, which even boasts about their multicultural management team (www.axa.com/lib/axa/uploads/presentationsinvestisseurs/2004/20040930_Japan_Activities.pdf), has begun discriminating against Non Japanese.
Axa is presently running television commercials on Japanese cable television, specifically CNN Japan, offering value car insurance, the catch? Small print subtitling the advert stating
'Being resident in Japan and understanding spoken and written Japanese are the basic requirements for any transaction of this insurance service.'
Now some people might say insurance is a complex financial product and Axa probably hopes to avoid any misunderstanding with Non Japanese customers that might arise in a dispute.
Others might say customers should be able to find another insurer who would be willing to sell policies to them, as the market will always provide. But this will probably come at a premium and if other companies followed suit it could lead to a de facto ban on foreigners being able to drive cars and rent apartments, the basic necessities needed to lead a normal life.
This, couple with the recent reports of banks refusing accounts to foreigners are part of a worrying trend that could force those trying to lead a decent life to skirt the law, perhaps driving uninsured, or taking a job that pays under the table. It risks pushing the already disadvantaged Non Japanese further into a 'social underclass.'
Many Non Japanese living here often try hard to learn the language, but their ability to adequately read and understand a Japanese contract and their need to insure their cars don't always coincide.
How exactly is Axa going to enforce their policies? There are people who are pretty fluent in spoken Japanese but unable to read Kanji, not to mention some illiterate or mute Japanese citizens.
I hope Axa will change their policy to something more reasonable, perhaps just requiring the Non Japanese have someone fluent to translate on their behalf during the sales and contracting time rather than a blanket ban on those not yet fluent in Japanese.
I have emailed Axa and will update once I've heard from them.
======================
UPDATE FROM CHAND:
======================
From:   Chand B
Subject: RE: Axa Direct Update.
Date: October 18, 2008 12:53:27 AM JST
Dear Debito, 

I contacted Axa but my Japanese is far from great so I had to mail Axa in English, I asked them if they would accept Non Japanese speaking customers if they had someone to translate for them at the contract time.

They replied, but I think they misunderstood my question. As far as I can work out they just say their service is only in Japanese, they don't specifically say they wont accept customers with a translator.
If I could impose on you to translate my question, I can contact them again. I have Japanese friends
etc but they don't quite understand the nuance of these situations and usually think I'm making a fuss over nothing.
"Will Axa Direct accept non Japanese speaking customers if they have friends or family members
 to translate for them at the time of application?"
Thanks in advance.
Heres the Axa reply:
=========================================
B チャンド様
時下益々ご清祥のこととお慶び申し上げます。
この度は当社自動車保険に関する貴重なご意見を賜り
誠にありがとうございました。
現在のところ当社では、
お客様にご満足いただけるサービスを提供させていただくため、
日本語のみの対応となっております。
数ある損害保険会社の中から当社をご検討いただきましたにもかかわらず、
ご期待に沿えず申し訳ございませんが、何卒ご理解賜りますようお願い申し上げます。
アクサ損害保険株式会社
ENDS