mytest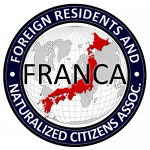 Hi Blog. I last reported on this issue in a blog entry last August 30, when the Japan Times covered it.  Sorry to have taken so long to get around to digging deeper.
Long-time readers may find the following entry guffaw-worthy, from it's very title: "The third, fourth, fifth and sixth combined periodic report" to the United Nations Human Rights Council" [Japanese pdf, English pdf] — indicating just how late the GOJ is filing a report, on what it's doing towards the promotion of human rights in Japan, that is actually due every two years.
Then get a load of the bunkum the GOJ reports with a straight face. More on the rather antigonistic relationship the GOJ has with the UN here. To me, it's indicative — when you have a government "seeking input from human rights groups", but not really (when they allowed right-wingers to shout down a meeting last year), you aren't going to get a report that reflects what's going on amongst the shomin.
Finally, just a point of logic: If the GOJ had taken "every conceivable measure to fight against racial discrimination", as it claims below, that would naturally include a law against it, wouldn't it?  Like South Korea did in 2007.  But no. And look what happens as a result. Arudou Debito in Sapporo
////////////////////////////////////////////
EXCERPTS FOLLOW FROM THE THIRD, FOURTH, FIFTH, AND SIXTH COMBINED PERIODIC REPORT TO THE UNITED NATIONS HUMAN RIGHTS COUNCIL ON HOW WHAT IT'S DOING TO PROMOTE HUMAN RIGHTS IN JAPAN:  Commentary and links follow paragraphs with spurious claims.
Full text here:  [Japanese pdf, English pdf]
///////////////////////////////////////////
International Convention on Elimination of Racial Discrimination
(Third, Fourth, Fifth, and Sixth Combined Periodic Report)
MARCH 2008  Submitted by the Government of Japan
I. Introduction
1. Based on the provisions of Article 9 of the International Convention on the Elimination of All Forms of Racial Discrimination (hereinafter referred to as the "Convention on the Elimination of Racial Discrimination"), the Government of Japan hereby submits its Third, Fourth, Fifth and Sixth Combined Periodic Report on the Convention on the Elimination of Racial Discrimination. This is the updated version of the Initial and Second Periodic Report (CERD/C350/Add. 2) submitted in January 2000. This report also describes the measures that the Government of Japan has taken to eliminate racial discrimination from the time when the Initial and Second Periodic Report was submitted to March 2008.
2. Japan has taken every conceivable measure to fight against racial discrimination. The Constitution of Japan, the supreme law of Japan, guarantees equality under the law without any form of discrimination, as is evidenced by the provision laid down in Paragraph 1 of Article 14 that 'all of the people are equal under the law and there shall be no discrimination in political, economic or social relations because of race, creed, sex, social status or family origin'. Based on this principle of the Constitution, Japan has striven to realize a society without any form of racial or ethnic discrimination, and will continue to make efforts to achieve a society in which each person is treated without any discrimination and respected as an individual and can fully develop his or her own personality….
=============================
COMMENT

:  Just suck on the opening admissions.  Six years overdue on a report due in 2002, updating one that was already two years overdue to begin with.  And does "taking every conceivable measure" include an anti-discrimination law?  

South Korea passed one in 2007

.  For Japan, the answer is no, the GOJ once again will not pass a law, for justifications we shall see below.
=============================
17. The 'Ninth Basic Plan of Employment Measures' was adopted by the Cabinet in August 1999. The plan espouses the following principle regarding the acceptance of foreign workers: "From the perspective of further promoting the rejuvenation and internationalization of the Japanese economy and society, the acceptance of foreign workers in professional and technical fields should be more actively promoted. On the other hand, with respect to the matter of accepting workers for so-called unskilled labor, there is a concern that the Japanese economy and society as well as people's livelihood may be adversely affected by such an action. For example, problems may break out in the domestic labor market as a result of accepting unskilled workers. At the same time, accepting unskilled foreign workers may also adversely affect themselves as well as their countries of origin. For these reasons, the idea of accepting unskilled workers requires careful consideration, while taking into account of a consensus among the Japanese people".
COMMENT:  Gotta love the logic.  Migration hurts Japan (even though the GOJ has a had a visa regime for nearly 20 years, bringing in unskilled labor with a backdoor system and doubling the registered NJ population, at the very behest of the Keidanren business lobby to prevent the "hollowing out" (kuudouka) of Japanese industry with a labor shortage)?.  It's what factories wanted.  Now we're claiming it hurts us, and might even hurt workers and their home countries!  Please don't make such policy that hurts everyone, including yourself, GOJ.

And to finish up, we'll appeal to a phantom "Japanese public consensus".  Have your cake and eat it too.  Just don't give Trainee Visa workers any Japanese labor law rights protections and the cake has icing.  Who's hurting whom?
=============================
20. The Basic Plan for Promotion of Human Rights Education and Encouragement (See Part VII (Article 7) of this Report) takes up the problems concerning the human rights of foreigners as one of the human rights issues to be addressed. The human rights organs of the Ministry of Justice expands and strengthens their promotion activities to disseminate and enhance the idea of respect for human rights with the view to fostering a human rights awareness as appropriate for the age of globalisation by eliminating prejudice and discrimination against foreigners, holding an attitude of tolerance towards and respect for diverse cultures, religions, lifestyles and customs that people of different origins practice.
COMMENT:  The Bureau of Human Rights (Jinken Yougobu) organ of the Ministry of Justice is a pretty much useless organization, with no sanction or enforcement powers.  It exists merely to be wheeled out at opportune times like this for window dressing.
=============================
24. Japanese public schools at the compulsory education level guarantee foreign nationals the opportunity to receive education if they wish to attend such school by accepting them without charge, just as they do with Japanese school children.
COMMENT:  Oh?  In fact, compulsory education only applies to citizens, under the Kyouiku Kihon Hou.  And there are cases of students being refused entry to schools.  "We have no facilities" (setsubi ga nai), is the reported excuse.

The GOJ is, in a word, lying.
In addition, a school subject called "sogo-gakushu" (general learning), which primarily aims at developing children's learning ability beyond the borders of conventional subjects, allows conversational foreign language classes and opportunities to study traditional cultures, to be provided as part of the education for cultivating international understanding. In the case of children of foreign nationalities, they can even receive education in their native tongues (minority languages) and learn about their native cultures, according to local circumstances and situation of school children such as the number of children of a particular nationality and their command of Japanese.
COMMENT:  Gosh, I'd like to know where those schools are and how widespread this subject is. I've never even heard of it.  Instead, we hear of 20-40% of all Brazilian children are not attending school at all because they find it so hard to fit in. I smell Potemkin system.
Furthermore, when these foreign children enter school, maximum attention is given to ensure that they can receive, without undue difficulty, the education in Japanese normally taught to Japanese children. Toward this end, they are provided with, among other things, guidance in learning Japanese and are supported by their regular teachers as well as by others who can speak their native language….
COMMENT:  See above two comments.  Again, "setsubi ga nai"…  And little to no support for ethnic schools in Japan, either. "Maximum attention"??  Hogwash!
=============================
55. Regarding the treatment of foreign children in Japan in relation to their education in public schools at the compulsory education level (elementary schools and lower secondary schools) and upper secondary schools in Japan, see Paragraphs 138 to 140 of the Initial and Second Periodic Report.
Those foreigners who wish to attend public schools for compulsory education may do so free of class fee , including the free supply of textbooks and school expense subsidies, thus guaranteeing the same educational opportunities as for Japanese citizens. In addition, Japanese language teachers are dispatched to schools, providing parents with a guidebook on schooling, and conducting meetings with experts on policies to enhance education for foreigners.
Also, in order for foreigners to become accustomed to the living environment in Japan and to be able to receive the same residential services as members of Japanese society, a Program to Accelerate Foreigners' Adaptation to the Life Environment in Japan was formed in 2007.
This program covers the establishment of language classes for foreigners of Japanese descent, teacher training for foreigners who speak Japanese, consultations with the governments of the children's country of origin, as well as model programs to support the school enrollment of foreign children and to set up a Japanese language instruction system.
Some schools for foreigners, such as international schools, are approved as miscellaneous schools by prefectural governors, and their independence is respected.
COMMENT:  Just saying they can attend doesn't mean they can under the same circumstances, see comments in previous section, particularly the question regarding the programs' widespreadness.  As for that 2007 program, this is a local-level initiative, not a national one, something demanded by the Hamamatsu and Yokkaichi Sengens for nearly a decade now (and duly ignored by the national govt; how nice of them to claim it as their own).

Finally, "their independence is respected" is another way of saying, "They're on their own.  We don't even officially recognize them as schools, and we won't fund them with public money" like "real Japanese schools". Students (often from low-income families, such as Brazilian workers) don't even qualify for student discounts for bus passes!
=============================
25. Most of the Korean residents who do not wish to be educated in Japanese schools attend North/South Korean schools established in Japan. Most of these schools have been approved by prefectural governors as 'miscellaneous schools'.
COMMENT:  And again, they don't get Ministry of Education funding, meaning they pay a heck of a lot more in tuition etc. just for the privilege.  Miscellaneous means separate but unequal.
=============================
28… Data on the refugee recognition administration from 1982 to the end of December 2007 are as follows:
Applications accepted 5,698
Results Approved 451
Denied 3,608
Withdrawn and others 584
COMMENT:  This is a pretty shameful ratio, don't you think?  Look at the timeline — a total of 451 people granted refugee status over 25 years!  More than 90% of a pretty negligible number to begin with rejected or withdrawn.  As I wrote for the Japan Times last December:

"Japan even refuses to fulfill simple obligations as a developed nation–not only because it won't pass a law against racial discrimination.  It won't even take people who would come here no matter how poorly they're treated.  Despite being the third-largest donor to the United Nations High Commission for Refugees, Japan accepted only 34 asylum-seekers in 2006 (compared to 23,296 in the US and 6,330 in Britain that year), and a total of only 1,975 since it signed the Refugee Convention back in 1951!  Take our money, keep your aliens."
https://www.debito.org/japantimes121807.html

The things you can say with a straight face…
=============================
34… The Human Rights Protection Bill, which was repealed in October 2003 and is under further elaboration by the Ministry of Justice, expressly prohibits any unfair treatment or discriminatory acts based on race, ethnicity and other criteria. It provides that the independent human rights committee take redress measures in a simple, quick and flexible manner against these human rights abuses, thereby creating a human rights redress system that is more effective than the existing system.
COMMENT:  This is "Vaporware", or "unrealized gains".  You're talking about the good a law does even though it doesn't even exist — in fact, was repealed?  What a sorry excuse of a spin.
=============================
35. Given that the police becomes deeply involved in human rights issues when it performs its duties such as investigating crimes, the 'Rules Governing Police Officer's Ethics and Service' (National Public Safety Commission Rule No. 1 of 2000) prescribe 'Fundamentals of Service Ethics', which rests upon respect for human rights as one of its pillars. The Government also proactively implements human rights education for police since it considers education on service ethics as the top priority among the various themes covered by the education of police officers.
Newly hired police officers and those who are about to be promoted are educated at police academies with regard to human rights through classes of jurisprudence including the Constitution and the Code of Criminal Procedure and service ethics.
Police officers who are engaged in crime investigations, detainment operations, and assistance for victims are thoroughly educated to acquire the knowledge and skills necessary to ensure appropriate execution of duties that takes into consideration the human rights of suspects, detainees, crime victims, and others. Such education is offered using every possible occasion such as police academy classes and training sessions provided at police headquarters and police stations.
COMMENT:  Given police's rights of search, seizure, lack of habeas corpus, and official policy targeting of NJ as potential criminal suspects, terrorists, and carriers of contagious diseases, it's hard to argue this human rights training is having much effect.
=============================
37. Regarding the reservations made by Japan on Paragraphs (a) and (b) of Article 4 of the Convention on the Elimination of All Forms of Racial Discrimination, see Paragraphs 72-74 of the Initial and Second Periodic Report.
38. The concept laid down in Article 4 may cover an extremely wide range of acts carried out in various situations and in various manners. Restricting all these acts with punitive laws that go beyond the existing legal system in Japan may conflict with what the Constitution guarantees, including the freedom of expression that strictly demands the necessity and rationale for its restrictions, and with the principle of legality of crime and punishment that requires concreteness and clarity in determining the punishable acts and penalties. It is on the basis of this judgment that the Japanese Government made its reservations about Article 4 (a) and (b) of the Convention.

In addition, the Government of Japan does not believe that in present-day Japan racist thoughts are disseminated and racial discrimination are fanned to the extent that would warrant consideration of enactment of laws to administer punishment by retracting the above reservation even at the risk of unduly stifling legitimate speech.
COMMENT:  So once again, for the second decade now, we have Japan saying that we'll sign the CERD but we won't enforce it through any anti-discrimination laws.  We don't need laws (after all, we don't have racist thoughts being disseminated — never mind GAIJIN HANZAI Magazine — or racial discrimination being fanned) — actually, those laws may even be unconstitutional!  The UN does not agree, as they GOJ says immediately following:
Japan was advised to retract the reservation it made about Article 4 (a) and (b) in the concluding observations of the Committee on the Elimination of Racial Discrimination in consideration of the Initial and Second Periodic Report. However, for the reasons given above, Japan does not intend to retract the said reservation.
=============================
Right to utilize Places or Services Intended for Use by the General Public
56. In terms of equal treatment in using the services at hotels, restaurants, cafes, and theaters, the Law Concerning Proper Management and Promotion of Businesses related to Environment and Hygiene provides that measures should be taken to safeguard the benefit for users and consumers at such services. For instance, Centers for Environment and Sanitation Management Guidance ensure proper response to complaints from the consumers.
COMMENT:  Sure.  How many of these places fall under these laws have JAPANESE ONLY signs and policies up and in practice?  Those measures are supposed to work, no?  They didn't in the Otaru Onsens Case, when we were told by the Hokensho and other administrative bodies that laws only covered sanitation and environment, not racial discrimination.

This is another GOJ lie.
In particular, the Hotel Business Law prohibits hotels from refusing a customer merely on the basis of race or ethnicity. Likewise, the Regulations for the Enforcement of the Law for Improvement of International Tourist Hotel Facilities prohibit discriminatory treatment according to the nationality of guests, such as charging different rates depending on guests' nationality for services such as accommodation and meals provided by registered inns and hotels.
COMMENT:  And this is why we have hotels with JAPANESE ONLY signs up, and why even local government tourist boards (such as Fukushima Prefecture) provides online advertising to hotels that refuse foreigners?  Having it on the books does not mean it gets enforced.
=============================
40. With regard to 'acts of violence … against any race or group of persons of another colour or ethnic origin', Japan's position remains unchanged from the last report. Meanwhile, the amendment of the Penal Code in 2004 established the crime of gang rape as an act of violence (Article 178-2), and increased the severity of the punishment for a number of crimes, including that of homicide (Article 199), bodily injury (Article 204), and robbery (Article 236).
COMMENT:  Read the above carefully.  The GOJ is asked about racially-motivated violence, and it answers saying that punishments have been made more severe.  But not pertaining to racially-motivated violence.  Because there is no specific law banning racially-motivated violence in Japan.  The UN is asking a pineapple question and getting a banana answer.
=============================
42…In particular, the 'Guidelines for Defamation and Privacy', which were adopted by the Telecommunications Carriers Association as a code of conduct for Internet service providers (ISPs) and similar businesses, at the same time of the enforcement of the Provider Liability Limitation Law, were revised in October 2004. The revision introduced a procedure for fighting serious human rights abuse cases, in which the human rights organs of the Ministry of Justice are authorized to request ISPs to delete information that infringes on the rights of others. The Ministry of Internal Affairs and Communications has supported efforts to widely disseminate awareness of these guidelines.
Furthermore, since August 2005, the Government has convened the 'Study Group on Actions against Illegal and Harmful Information on the Internet' comprised of academics and members of industry associations to examine the voluntary measures taken by ISPs against illegal and harmful information on the Internet and to discuss effective ways to support those measures.
COMMENT:  Thanks for discussing.  But that's just more Vaporware.  Meanwhile, online libel still continues apace, and offenders are not being prosecuted for ignoring court orders because contempt of court in Japan is too weak to convert civil court cases into criminal offenses.
=============================
66. Below are examples of civil cases which are recognized as 'racial discrimination' cases.
(a) Sapporo District Court Decision on November 11, 2002
A community bathhouse proprietor refused to allow foreign nationals or naturalized citizens to bathe in his bathhouse because they were "foreigners". The proprietor's act was judged as constituting an illegal act of racial discrimination that violated Paragraph 1, Article 14 of the Constitution of Japan, Article 26 of the International Covenant on Civil and Political Rights, and the spirit of the International Convention on the Elimination of All Forms of Racial Discrimination. Recognizing the tort liability of the defendant, the court granted the plaintiffs right to claim compensation for damages from mental suffering etc.
COMMENT:  Nice way to tell half the story (our story, the Otaru Onsens Case) to your apparent advantage.  For one thing, the court did NOT rule that racial discrimination was the illegal activity; "discriminating too much" was, so that's a lie.

Also not told is that the local government of Otaru was also sued for violating the UN CERD and let off the hook:  The Supreme Court of Japan did not consider this adjudged case of racial discrimination (Sapporo District and High Courts, and this GOJ report) "a Constitutional issue".  And the case took four years plus to wend its way through court (2001-2005), hardly an effective means of eliminating racial discrimination that isn't illegal anyway.
=============================
71. During the course of 2007, there were 21,506 human rights infringement cases for which remedy procedures were commenced, 115 of which were cases where foreigners were unfairly discriminated against because they were foreigners.
Below are two typical cases of discrimination against foreigners based on race and ethnicity that human rights organs disposed of in 2007.
(a) A rental apartment agent refused to act as an agent for two visitors solely because they looked like foreigners. The human rights organ of the Ministry of Justice investigated and concluded that the agent did not have any reasonable grounds for the refusal and gave a warning to the agent. (The result of the disposition was 'warning'.)
(b) A food products company canceled the informal dicision [sic] to employ a job applicant solely because he is a Korean resident in Japan. The human rights organ of the Ministry of Justice investigated and concluded that the company did not have any reasonable grounds for the cancellation and gave a warning to the president of the company. (The result of the disposition was 'warning'.)
COMMENT:  Yes, warnings.  No suspension of business licenses.  No arrests.  Nothing else that would actually stop racial discrimination effectively.  So much for the claims above that the Human Rights organs within the Ministry of Justice mean anything.

It's not worth the time and energy to take these issues up, for many people — think cosmetic and milquetoast measures from the GOJ if not years in court.  No wonder there were so few cases actually filed in 2007 for NJ discrimination.  What difference would it make?  Dig through the report, and you'll find self-evident weaknesses and contradictory claims throughout.
ENDS