mytest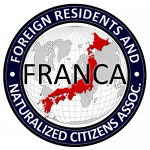 Hi Blog.  Last August I began taking on Wikipedia's heavily-biased (even by its own standards) entry on Arudou Debito, pointing out some systemic flaws in the media:  among other things, how all manner of anonymous people can launder quotes and alleged criticisms by citing websites as if they were genuine publications (and their authors as if they were established authorities in the field), yet omit published third-party sources and comments by true authorities just because they were archived on Debito.org (or just because they don't fit in as "Criticisms", wink).  It was a good discussion, but now that it's died down, the Wikipedia entry is just steadily reverting back to the same old biased and laundered references, and losing impartiality all over again.  (And I'm not even bothering with the Japanese version of the entry — there's no saving it from anonymous net denizens without even an inkling of integrity.)  So forget it.  Wikipedia as a medium is probably unredeemable in its present form.
Meanwhile, arising is an alternative — Citizendium, where contributors must have verified identities. and articles cannot be so easily defaced at whim.  I like how the article on Arudou Debito has come out so far there.  Reproduced below.  I suggest readers start switching to Citizendium particularly when it comes to information on contentious topics and people.  Arudou Debito in Sapporo
==================================
http://en.citizendium.org/wiki/Arudou_Debito
Arudou Debito
Arudou Debito (有道出人; born 1965) is a Japanese human rights activist, teacher and author. Arudou was born and brought up in the United States and became a naturalised Japanese citizen in 2000.
Background
Arudou was born in California in 1965. As a U.S. citizen, his name was David Aldwinckle; he went to Cornell University and visited Japan in 1986 on an invitation from his future wife. He graduated in 1987, having studied Japanese in his senior year, and spent a year teaching English in the northern Japanese city of Sapporo. On his return to the United States, Arudou entered the Graduate School of International Relations and Pacific Studies at the University of California, San Diego. He deferred from the programme to return to Japan to get married and spend a year on an internship at theJapan Management Academy in Nagaoka, Niigata prefecture. He returned to the U.S. in 1990, completing his Masters of Public and International Affairs (MPIA) degree the following year.
In 1991, Arudou joined a small company trading in Sapporo, but working conditions and unhappy experiences there led him to leave after 15 months. In 1993, he obtained a position at the Hokkaido Information University, a private higher education institution, teaching courses in Business English and debate.[1]
Japanese citizenship
Arudou became a permanent resident of Japan in 1996. By 2000, Arudou was established in Japan, with family and a full-time job as an associate professor; he paid taxes, but had no right to vote as a foreigner. For these reasons, Arudou chose to seek Japanese citizenship, which he obtained in 2000.[2] He later changed his name to Arudou Debito,[3] which is formed through selecting the Japanese characters 有道出人 and their appropriate pronunciations. In 2002, Arudou gave up his U.S. citizenship.[4]
Publications and citations
See also: Arudou Debito/Bibliography
Arudou's first book, in Japanese, was Japaniizu Onrii – Otaru Onsen Nyuuyoku Kyohi Mondai to Jinshu Sabetsu (ジャパニーズ・オンリー―小樽温泉入浴拒否問題と人種差別 'Japanese Only – Otaru Hot Spring Bathing Refusal Problem and Racial Discrimination'; 2003). The book documented Arudou and two others' experiences of litigation against aJapanese hot spring business which denied entry to non-Japanese, and the City of Otaru (小樽市 Otaru-shi) itself.[5][6]Arudou published a second book in English on the matter, Japanese Only: The Otaru Hot Springs Case and Racial Discrimination in Japan (2004; updated 2006),[7] which included new material and different emphases; this appeared to generally positive reviews,[8] with the Japan Times calling it "an excellent account"[9] and the non-profit Japan Policy Research Institute (JPRI) also recommending it.[10]
Arudou's third work, with administrative solicitor Akira Higuchi (樋口彰 Higuchi Akira), was Handbook for Newcomers, Migrants and Immigrants to Japan (2008), which gives information on living in Japan for the medium to long term, including advice on the procedures for entry to the country, taxes, marriage, divorce, going to court, tackling discrimination, and so on.[11] The book appeared to positive reviews,[12] the Japan Times naming it as the best guide to such issues.[13] The content of the book is printed twice, with English and Japanese on opposite pages.
Arudou has also extensively published in academic journals, particularly the peer-reviewed Japan Focus, and penned columns for newspapers such as the Japan Times. He is a regular interviewee in various news publications, radio programmes and podcasts,[14] and is cited frequently in academia, the media and on the internet.[15] His website,debito.org, contains a substantial amount of information about living and working in Japan, details of Arudou's activities, and campaigning pages such as a 'Rogues' Gallery' of establishments which appear to restrict or deny entry to non-Japanese.[16]
Activism
Arudou founded a group called 'The Community' in 1999 to raise awareness of human rights issues in Japan, such as discrimination in employment and denial of services to people of non-ethnically Japanese appearance.[17] In 2008, he co-founded 'FRANCA' (Foreign Residents and Naturalized Citizens Association) in the wake of the Japanese government's implementation of fingerprinting all foreigners on every entry to the country, regardless of status. Among this forming NGO'S aims are ensuring non-discriminatory treatment for foreign residents and naturalised citizens, eliminating stereotypical images, and promoting the benefits of immigration and a multicultural society.[18] His website and Japan Times columns have focused on cases involving discrimination.[19]
Otaru hot springs case
Arudou's best-known discrimination case, the subject of his two books on the subject,[20] is the six-year-long Otaru onsens (hot springs) case. In September 1999, Arudou went to three hot springs in Otaru, Hokkaido, which displayed 'Japanese Only' notices. Members of Arudou's group of families and friends who were white (caucasian) were denied entry. In February 2001, one of the hot springs was taken to civil court for racial discrimination, along with the City of Otaru, which was accused of violating the United Nations International Convention on the Elimination of All Forms of Racial Discrimination (CERD), to which Japan acceded in January 1996.[21] The hot spring lost the case in the Sapporo District Court (札幌地方裁判所 Sapporo Chihoo Saiban Sho) in November 2002, and the Sapporo High Court (札幌高等裁判所 Sapporo Kootoo Saiban Sho) in September 2004; the latter rejected the hot spring's appeal against the district court's order that they pay Arudou and the other plaintiffs ¥1,000,000 each.[22] However, both courts also ruled in favour of the City of Otaru on the matter of violating the UN CERD treaty, and in April 2005, the Supreme Court of Japan (最高裁判所 Saikoo Saibansho) ruled that constitutional issues were not involved in the case.[23]
Footnotes