mytest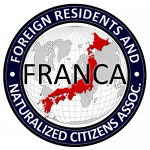 Hello All. Something to announce while there's still two months' lead time:
/////////////////////////////////////////////////////////////
DOCUMENTARY "SOUR STRAWBERRIES"
"JAPAN'S HIDDEN GUEST WORKERS"
NATIONWIDE ROADSHOW FEBRUARY AND MARCH 2009
MAR 20-31 DEBITO ON TOUR, STOP BY YOUR AREA AND SCREEN?
/////////////////////////////////////////////////////////////
I'm planning my annual round-robin tour for the end of March. I'm booking some dates for an important documentary on Japan's labor markets and what kind of working conditions NJ are enduring under the current "Trainee", "Researcher", etc. visa regime.
It's an hourlong film that came out in Germany in late 2008 by Daniel Kremers and Tilman Koenig of Leipzig. More information from the directors below, but a trailer for the movie may be seen in Japanese, English, and German at
http://www.vimeo.com/2276295
Promo in English with stills from the film at
https://www.debito.org/SOURSTRAWBERRIESpromo.pdf
There's a scene where I'm taking a business operator in Kabukichou to task for his "Japanese Only" sign. I'm told it's the funniest scene in the movie. You can see an excerpt and a still from it at the above links.
So far, I will be screening and speaking on the film at the following dates:
==============================================
MON MARCH 23 NUGW SHINBASHI TOKYO
TUES MARCH 24 AMNESTY INT'L AITEN TAKADANOBABA TOKYO
THURS MARCH 26 SHIGA UNIVERSITY
==============================================
If you'd like me to screen in your neighborhood between March 20 and 31, please contact me at debito@debito.org
Director Daniel Kremers will also be touring the movie in February and March, so if you wish to contact him for a screening please see the contact details below. Thanks for considering. Arudou Debito in Sapporo
///////////////////////////////////////////////////
FROM DIRECTOR DANIEL KREMERS:
Dear Ladies and Gentlemen,
This is Daniel from the documentary "Sour Strawberries – Japan's hidden 'guest workers'". I am coming to Japan in March to present and promote our movie.
Mr. Arudou Debito was so kind to offer his help, and offer to show the movie[between March 20 and 31].
Unfortunately I cannot attend these screenings. So I would be really happy if someone could recommend some other places to show the movie before, so I could attend and answer questions from the audience. I will be in Japan from February 27th to March 20th. I would like to show the movie in as many places as possible to reach a more heterogenous audience. Please note that I am not free from the 9th to 13th of March, but anything before and after that is fine.
Attached to this email you will find an information sheet with pictures and an English synopsis.
https://www.debito.org/SOURSTRAWBERRIESpromo.pdf
With best regards and thanks to you all,
Daniel Kremers
http://www.myspace.com/saureerdbeeren
daniel.kremers AT gmx.de
///////////////////////////////////////////////////
ENDS