mytest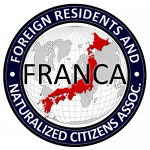 Hi Blog.  Good news in that Tsukiji Fish Market, closed due to "unmannerly foreigners" (according to the Japanese-language press), has reopened to the public with more security (good), with intentions to move to a location more accessible to visitors (good again, in retrospect).  The bad news is that the J-media (even NHK) has been playing a monthlong game of "find the unmannerly foreigner" (even when Japanese can be just as unmannerly) and thus portray manners as a function of nationality.  It's a soft target:  NJ can't fight back very well in the J-media, and even Stockholm-Syndromed self-hating bigoted NJ will bash foreigners under the flimsiest pretenses, putting it down to a matter of culture if not ill-will.  Bunkum and bad science abounds.  Japan Times article and a word from cyberspace follows.  Arudou Debito in Sapporo
=================================
The Japan Times, Tuesday, Jan. 20, 2009
http://search.japantimes.co.jp/cgi-bin/nn20090120a1.html

Tsukiji reopens tuna auctions to the public
The Tsukiji fish market, one of Tokyo's most popular tourist attractions, reopened its early morning tuna auctions to the public Monday after a monthlong ban.  
The Tokyo Metropolitan Government, which runs the gigantic wholesale market in Chuo Ward, temporarily banned onlookers, 90 percent of whom are foreign tourists, from the tuna trading floor Dec. 15, citing visitors' bad behavior among other reasons. The ban ended Saturday, and the first auctions took place Monday.
"We decided to reopen because we had said we would only close for a month," said Yoshiaki Takagi, deputy head of the venue, officially called the Tokyo Metropolitan Central Wholesale Market.
Even after the ban was imposed, a few dozen people a day continued to show up in hopes of catching a glimpse of the bidding, Takagi said. Before the temporary closure, as many as 500 people would watch the auctions.
"We were so lucky that we were able to see the auctions today," said Danish visitor Rikke Grundtvig, who was one of a group of international MBA students on a study visit from the Berlin School of Creative Leadership at Steinbeis University Berlin.
"We have many nationalities in our group, South African,
 Brazilian, American, and we all wanted to see the fish this morning before we started studying," she said.
The central observation area, which measures about 30 sq. meters and has room for about 60 people, opened at 5 a.m. with the auctions starting at 5:30 a.m.
Security guards were deployed on the auction floor and handbills in five languages outlining acceptable behavior were distributed to observers.
According to Takagi, media reports that cited visitors' poor behavior as the main reason for the tentative ban were not entirely accurate.
"We closed mainly because around the New Year's period the auctions get very busy. More trucks pass through the market and it gets dangerous," he said, adding it is difficult for the auctioneers to walk around the observation area.
But Takagi acknowledged that onlookers were causing a hygiene risk and disruptions.
"Some tried to touch the fish and used flash photography, which made it difficult for the auctioneers to see the buyers, who signal by hand," he said.
Last April the market established rules urging visitors to voluntarily "refrain from coming." But, Takagi said, "these measures weren't very effective."
"It's shocking that tourists would try to touch the fish. If I were running the market I would have shut it down, too," said a visitor from Los Angeles
 who identified himself only as David. "But it would have been a real shame if the auctions had been closed today, as it's been the highlight of my Japan trip so far."
Tsukiji market did not set out to be a tourist attraction,
 Takagi said. "It's first and foremost a place of work," he said, though adding he wants tourists to watch because "it reflects Japanese food culture".
The metro government announced Thursday that Tsukiji market will move to a new location in Koto Ward in 2014. The next venue will be more welcoming to visitors, Takagi said.
=================================
FEEDBACK FROM CYBERSPACE
From:   Paul
Subject: Problem with ill-behaved NJ campaign, in Kyoto and elsewhere
Date: January 20, 2009
To:  debito@debito.org
Dear Dave,
Last night I saw a feature story during the NHK evening news about " マナーの悪い外国人", an aspect of which (not to mention the title) I found quite disturbing.  I had seen an article a few days earlier in the Japan Times discussing the problem of foreign visitors to Kyoto basically acting like paparazzi and chasing down maikos to get a pictures of them, so this may just be a topic of the day.  The NHK segment was more encompassing, however, and showed in addition, scenes of foreigners reaching down while smoking, posing like they were going to lift up one of the tuna in the Tsukiji market, and another decrying poor manners of NJ in bathhouses.  A lot of the scenes of these crass behaviors were admittedly that, evidence of bad manners, and it was troubling to watch.
The one about the bathhouse, however, I found a bit odd. It showed an NJ in the bath with a minor amount of sweat on his brow, which he wiped off with his shibori, accompanied by the announcer's comment of astonishment, "Ase o fuite. Furo no naka ni?!!"  I can't really grasp why that's a bad behavior.  After all, I've seen countless Japanese in baths with their shibori over their heads, or nearby, which they use from time to time to wipe themselves off with while bathing.  If one develops sweat on the brow while in the bath, there's not really much to be done about it, as it will drip down into the bath anyway unless you get out.  Wiping it away, even if the towel then dips down into the water, really has no affect on accumulation of sweat in the bathwater.
I'm not really sure if this makes an appropriate post for your site, but I wondered if you had some knowledge of whether wiping parts of one's body (in particular the face) with a bath towel while in the bath can even be considered a bad practice.  People often have no control over when and where they sweat.  The segment seemed to be picking on one poor guy, who's behavior was otherwise unremarkable, simply because he was sweating at the brow a little bit.  It seems like an intentional dig, with visual cues, tailored to make Japanese think, "Oh my God, just look at how unhygienic these sweaty NJ are.  How can we allow them in our baths?"
(観光立国日本・外国人のマナー 各地の悩み)
ENDS