mytest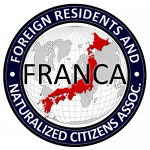 Hi Blog. Here's an article from the Irish Times updating us on the rape case of Jane v. the Japanese police (she lost in Tokyo High Court last month). Riding that story is the execrable treatment of both victim and perpetrator under SOFA in Japan. I doubt we'll see any changes under newly-anointed US Ambassador to Japan Joseph S. Nye, who values security uber alles. Arudou Debito in Sapporo
============================
Rape puts focus on dark corner of US-Japan alliance
The Irish Times Mon, Jan 26, 2009, courtesy of SS
http://www.irishtimes.com/newspaper/world/2009/0126/1232923365932.html

An Australian woman 'doubly violated' in Japan in 2002 fights on for justice, writes David McNeill
AROUND THE nondescript Tokyo suburb where she lives with her three children, Jane is a well-known face. Foreign in an area crowded with Japanese, the Australian with Kildare roots has taught English for years here among neighbours who greet her warmly on the street.
Few know that her life is consumed by a fight against one of the world's most powerful military alliances and a secret agreement that she says allows its crimes to go unpunished.
In a room cluttered with the detritus of her seven-year struggle, she tells her story, which begins with a violent sexual assault. On April 6th, 2002, Jane was raped by American sailor Bloke T Deans in a car park near the US Yokosuka Navy Base south west of Tokyo. Shocked and bleeding, she ended up in the small hours inside the local police station, where what she calls her second violation began. During a 12-hour interview with a team of policemen that stretched into the middle of the next day, she says she was "mocked", refused food, medical aid and water and treated like a criminal.
Her demands for a paper cup for her urine, which she believed contained the sperm of her attacker, were ignored until, crying with rage and frustration, she flushed the evidence of her rape down the station toilet. Then she was taken back to the car park where she was forced to re-enact the assault for police cameras.
Her ordeal was branded "one of the worst cases of police revictimisation I have ever seen" by John Dussich, president of the World Society for Victimology, but it was just beginning. Deans was quickly found nearby, aboard the giant US aircraft carrier Kitty Hawk, then for reasons that remain murky, released. He was demobbed and slipped out of Japan, under the protection, believes Jane, of the military and perhaps the Japanese authorities. He lives today in the US city of Milwaukee.
"The military deliberately discharged Deans knowing full well that there were charges against him," she says, drawing on the first of several cigarettes. She believes that Deans was let go to spare the US navy and its Japanese host embarrassment, forcing her to track him across America.
"I'm not ever going to give up until justice is served and that will happen when Deans faces me in court," she says.
Jane is one of hundreds of women assaulted by US military personnel annually around the world, including in Japan, home to over 80 American bases and about 33,000 troops. The military presence is blamed for over 200,000 mostly off-duty crimes since the Japan-America Security Alliance was created in the early 1950s.
The bulk are petty offences but in one of the most notorious, a 12-year-old schoolgirl was raped and left for dead by three US serviceman on the southern island of Okinawa, reluctant home to nearly three-quarters of all US military facilities in Japan.
That 1995 crime shook the half-century alliance, sparking huge anti-US rallies and cries of "never again". Last year a 14-year-old was raped by a US marine, one of several similar assaults against Japanese and Filipino women.
Protests forced the US military to set up recently a "sexual assault prevention unit". Opponents say, however, that the incidents are an inevitable consequence of transplanting young and often traumatised trained killers into a local population they neither know nor respect.
Tensions between locals and the military are exacerbated by extraterritorial rights enjoyed by US personnel under the Status of Forces Agreement, which often allows them to avoid arrest for minor and sometimes even serious crimes. The agreement was reinforced by a recently uncovered deal between Washington and Tokyo to waive secretly jurisdiction against US soldiers in all but the most serious crimes, according to researcher Shoji Niihara.
Under pressure from increasingly angry citizens, Japan has, however, toughened its response to crimes by off-duty American soldiers. In 2006, Kitty Hawk airman Oliver Reese was sentenced to life imprisonment in a Japanese court for a robbery/murder, also in Yokosuka. The court heard Reese repeatedly stomped on the body of Yoshie Sato (56), rupturing her liver and kidney after she refused to hand over 15,000 yen. He spent the money on a sex show.
Sato's fiance, Masanori Yamazaki, initially treated as a suspect in the murder, welcomes the conviction but argues that Reese was given preferential treatment. "He was eligible for the death penalty but it wasn't considered. I believe that in trying to protect the Japan-US Alliance, the government is not protecting its citizens."
Last year, bureaucrats from Japan's ministry of defence offered Yamazaki a blank cheque as compensation for Sato's death.
"They told me to fill in the amount I wanted. But they were going to demand the money from Reese's family . . . It is the Japanese government that loans them the land and the US military that employs them. They are to blame but they have absolutely no sense of responsibility."
The offer of what some victims call "shut-up money" was made to Jane too, this time from a fund used by the defence ministry to compensate the victims of US military crimes in Japan.
The three-million-yen cheque equalled the unpaid amount awarded by a Tokyo civil court, which convicted her attacker in his absence in 2004.
In search of further retribution, Jane sued her police tormentors, fighting all the way to an appeal in the Tokyo High Court, which ruled against her in December. She is liable for all legal costs.
"The financial and emotional burdens have been enormous," she admits, adding that she has repeatedly faced eviction from her house. "With my post-traumatic stress disorder, I've lost a lot of students as well. But at what point do you say, 'I don't care anymore.' I just can't do that."
In case she forgets, a poster of Deans captioned: "Wanted for Rape," sits inches away. Two days before our interview she called his Milwaukee house after being tipped off about his whereabouts. "I spoke to his daughter," she says nervously. "I'm discussing now with my lawyers what to do."
In an effort to publicise her case, and banish some ghosts, she has just written a book about her experience. Due for publication in March, the title comes from something a rape victim on Okinawa told Jane after she gave a speech there to an anti-base rally. "She said, 'I'm going to live my life from today.' That moved me."
She continues to write letters to Japanese and US politicians, including new president Barack Obama, demanding they extradite her assailant and shine a light into a small but dark corner of the Pacific alliance.
"My number one priority is getting Deans on trial . . ." she says.
"You know, I was guilty until I could prove myself innocent; he is innocent until I can prove him guilty. How fair is that?"
ENDS