mytest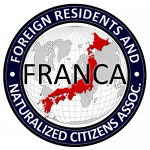 Hi Blog.  I received a very interesting comment yesterday from Icarus:
============================
I think the responses in this thread bring up a very interesting point that probably warrants looking into. It seems to me that the foreign community living in Japan is split right down the middle in terms of outlook on Japan.
I wonder what the factors are for this divide. Is it related to work? Is it related to the location where each person is living? Is it related to political beliefs in the country of origin? Is it based simply on personality, or maybe on language skills? Does the period of residence in Japan have anything to do with it?
There are seemingly infinite numbers of possibilities, but I find it strange that there is no middle ground – i.e. the people that are sort of ambivalent to the whole experience of living here.
============================
I suggested this become an independent blog entry and the notion was seconded. So here we are.
So let me ask: Why do NJ have such apparently bipolar views of life in Japan?
I of course have my own pet theories, but for the purposes of this blog entry, I will try to have no real stake or angle in this discussion (NB: except unless respondents, like an attack blog or two are doing, try to blame me for somehow leading innocent people astray with allegedly biased or mistaken impressions of Japan; in my view, given how certain elements, always sourced, make criticism of Japan so easy, that's merely shooting the messenger. So I ask people to leave me out of it–I'm not that important a factor.)
I do acknowledge that Debito.org will naturally attract more than its fair share of the disgruntled and disaffected, and that may be biasing the sample thus far of commenters. But let's try to have a civilized discussion of why people seem to have bipolar views of things over here. It can't all be, to put things in a very rough bipolar spectrum, "honeymoon-period guestism" vs. "culturally-ignorant whinging", now, can it?
Fire away. Arudou Debito in Sapporo